Smith-Pelly finding success the old-fashioned way
Capitals winger appears to finally be putting it all together for the first time during Washington's deep postseason run, Frank Seravalli writes.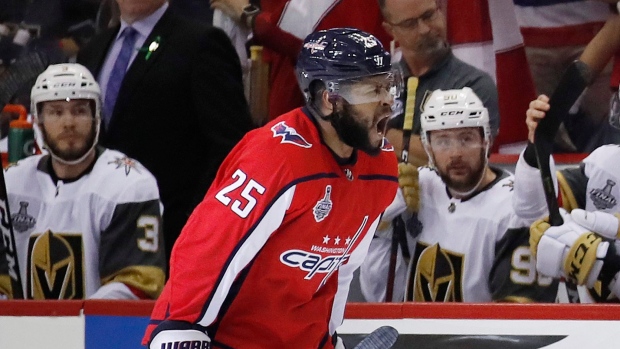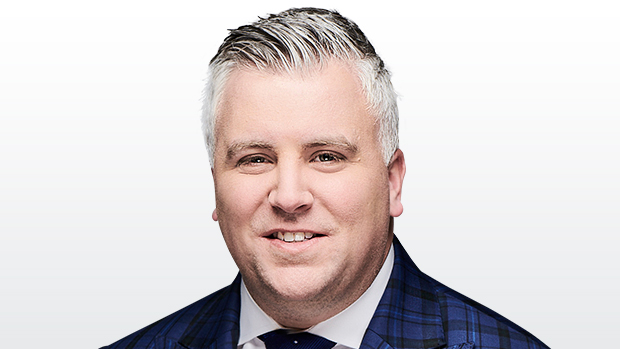 LAS VEGAS — Devante Smith-Pelly's face said it all.
Ten hours after Andre Burakovsky drilled him in the face with a slap shot at the Capitals' morning skate, leaving him dripping blood as he faced reporters, Smith-Pelly could not stop smiling after scoring in a second straight Stanley Cup Final game.
What a day.
"Yeah, it didn't start so great, but it feels a lot better now," Smith-Pelly said. "It's not as sore."
Smith-Pelly said Burakovsky owed him "at minimum" a steak dinner for the errant shot. Maybe Burakovsky can instead buy him a bottle of Veuve Cliquot.
Thanks in part to Smith-Pelly, the Washington Capitals are one win away from sipping from Stanley. It's the rare analgesic that can make you brush off a slapper to the dome.
"It's exciting," Smith-Pelly said. "I mean, at the same time, we're not there yet."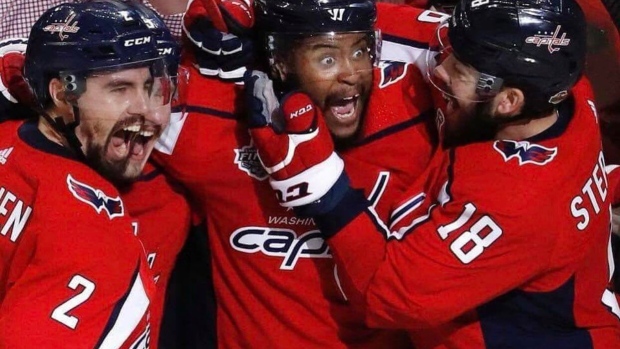 That Smith-Pelly is even here at all, with a jam-packed Capital One Arena chanting his name in a Cup Final, is almost unbelievable in itself.
Smith-Pelly has six goals in these Stanley Cup playoffs after scoring just seven in 75 regular season games. He hadn't scored in back-to-back games since 2016, two seasons ago.
Last June, he was placed on waivers and bought out by the New Jersey Devils. Ready for a reset after bouncing around three teams in three years, the Scarborough, Ont., native signed with the Capitals - but wasn't promised a spot in the NHL.
Smith-Pelly signed a two-way deal with the cap-strapped Caps and was guaranteed $325,000 - the lowest among non-entry-level players in the Caps' system - which was a 75 per cent haircut from the $1.3 million he was making with the Devils.
"When you've got skill and you bound around, it's a consistency factor," Smith-Pelly's junior coach and former Senators bench boss Dave Cameron said Tuesday. "You want guys that are consistent. It's a tough league and there is no blueprint on how to get there."
Smith-Pelly, 25, rededicated himself and spent the summer with Matt Nichol at Biosteel Sports in Toronto and former Capitals head coach Adam Oates. They helped "Devo" understand how to reach his potential, even six years after making his debut as a 19-year-old in Anaheim.
"A lot of people just saw him as a big, strong power forward that was able to create a lot of opportunities," Cameron said. "What got lost in the physicality was how good his hands were.
Smith-Pelly's numbers weren't jaw-dropping this season, but he played in a career-high 75 games. That was a start.
"As a coach, you want to know what you're getting all the time," Capitals coach Barry Trotz said. "And you have to know your strengths and weaknesses. Your strengths are you can skate pretty well, he can be a physical aspect, he can kill penalties. Just to be very consistent in back-to-back games over the course of 82 games and then you have a trust factor with your teammates and you're probably going to have some production.
"He's learned that he's got my trust as a coach-player relationship. And he's done a really good job."
Trotz said one reason the Capitals signed Smith-Pelly was his reputation as a solid playoff performer. He netted five goals in 12 games for the Ducks in 2013-14, but then had just one in 12 games with the Canadiens in 2015-16.
Yes, Smith-Pelly netted 15 goals in 20 playoff games for Cameron en route to the Memorial Cup final with the St. Mike's Majors, but really no one saw this - goals in two elimination games this spring - coming.
There is something about the postseason that brings out hockey's most unlikely heroes, and Smith-Pelly has no way to make sense of the randomness.
"I don't know. It's been a roller coaster year. I can't really explain the six goals in the playoffs but seven in the regular season," Smith-Pelly said. "I'm happy with the way I'm playing. I'm happy with the way the team's playing. I'm just trying to have fun."
Maybe the clutch factor springs from Smith-Pelly's laid back attitude.
"He was a fun guy to have around," said Cameron, who will be the next head coach of the Vienna Capitals in Austria. "You could joke with him and have some fun with him."
Maybe it really is just luck - the opposite of getting hit with a puck in practice on the morning before the biggest game of your life.
"Maybe," Smith-Pelly said of his goal. "That puck landed - it came right to me. Sometimes it happens. Sometimes it just bounces your way."
Maybe this playoff run is him finally putting it all together for the first time. Everything Smith-Pelly has received is because he earned it the old fashioned way.
"He's still young," Cameron said. "He's still figuring it out. Hopefully this great playoff is exactly what he needed to be the straw to figure out what it takes to stay. These young guys aren't always ready to grab it one time. There's some pressure involved. There is no blueprint."
Contact Frank Seravalli on Twitter: @frank_seravall