Sources: Raptors leaning towards coaching change
Toronto Raptors president Masai Ujiri has some hard decisions to make over the coming months, Josh Lewenberg writes. His head coach is expected to be the first domino to fall.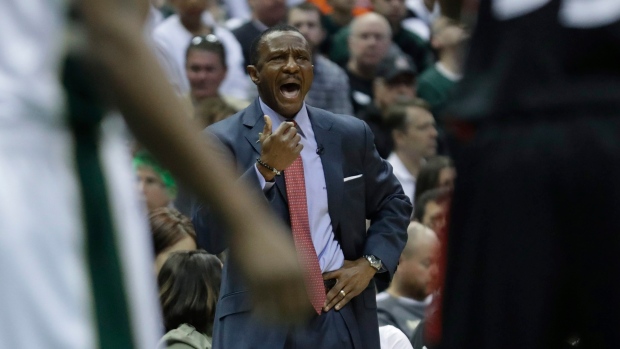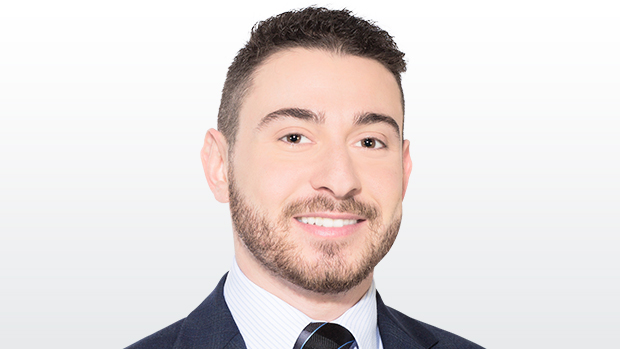 TORONTO – With his team fresh off another disappointing postseason exit, Toronto Raptors president Masai Ujiri has some hard decisions to make over the coming months. Head coach Dwane Casey is expected to be the first domino to fall.
The evaluation period is ongoing but, according to sources, the Raptors are strongly leaning towards making a coaching change.
If he's let go or, more likely, he and the team mutually agree to part ways, it won't be an indictment of Casey or what he's accomplished in his seven seasons at the helm of a franchise he's helped turn around. After being swept out of the playoffs for the third time in four years – twice as the higher seed – the sense is it's time for a new direction and a different voice.
The winningest head coach in Raptors history and fourth longest tenured in the NBA, Casey has overseen the most successful run in the franchise's 23-year existence. Under his leadership, the team improved its record in six of seven seasons – he's just the third NBA coach to ever accomplish that feat.
The resume is undeniable and this past season was his finest work to date. Over the last eight months he implemented a new offensive system around the same core of players, developed and managed one of the youngest and deepest rotations in the league, coached in the All-Star Game and led the Raptors to a franchise-record 59-win campaign and first-place finish.
Still, thanks to the progress they've made as an organization during his tenure, regular-season success is no longer their bar. While he's certainly not alone in this regard, Casey did not fare well in the team's second-round series loss to Cleveland. His in-game adjustments always seemed a step slow. His matchups and rotation were often frantic.
Most of all, it's clear the team lacks the physical and mental toughness needed to take the next step and there's been some question as to whether or not Casey's the guy to bring it out of them.
It's a situation without much precedent. Casey is one of three or four frontrunners for NBA Coach of the Year, which will be announced at the league's second annual awards show in late June. By that time he could be a free agent or perhaps even employed by another team.
In 2013, George Karl – Casey's old boss in Seattle – was let go by the Denver Nuggets 29 days after winning Coach of the Year. Denver won 57 games that season before falling to the sixth-seeded Golden State Warriors in the first round. While Ujiri didn't pull the trigger himself, he would have been part of the decision to move on from Karl, having left the Nuggets for Toronto a week before it was made official.
Ujiri, who inherited Karl in Denver and then Casey with the Raptors, has never hired a head coach in his eight years as a top NBA executive. Should the job become available, Toronto has three internal candidates: Jerry Stackhouse, Nick Nurse and Rex Kalamian, each of them coveted by other teams with openings.
Stackhouse would seem to check off a lot of boxes, including the need for toughness and a different approach.
Casey may be the first domino to fall, but he's unlikely to be the last. The Raptors are not expected to rebuild – hitting the reset button completely may not be feasible even if they wanted to, given the contracts on their books – but they could and probably should look to retool during the off-season.
At no point in their 10-game playoff run did their three highest-paid players – Kyle Lowry, DeMar DeRozan and Serge Ibaka – perform up to their worth at the same time. Surely, Casey is accountable for some of what went wrong in the Cleveland series, but that's not on him.
Moving any of those guys may prove challenging, particularly the declining Ibaka and the 32-year-old Lowry. Together, those three are owed more than $164 million over the next two seasons. Without salary cap ramifications, replacing the head coach is an easier move to make, but Ujiri will also have to take a hard look at the roster he's built.
Casey, 61, will land on his feet. He's well-regarded around the league, a workhorse and basketball lifer who treats people the right way. The Raptors would be wise to do right by Casey. If they do opt to move on, expect the decision to come quickly, giving Casey an opportunity to vie for another job as early as this summer. Currently, Orlando, Milwaukee, Atlanta and Detroit all have openings.