St. Louis leaves NHL a legend
Martin St. Louis clawed his way into the NHL in 1998 but leaves the league as a giant. TSN Senior Hockey Reporter Frank Seravalli talks about the diminutive winger's large legacy.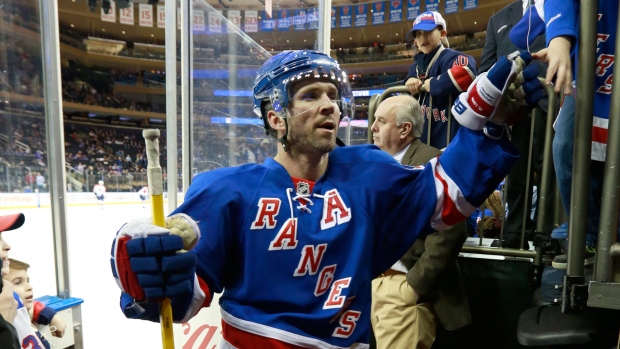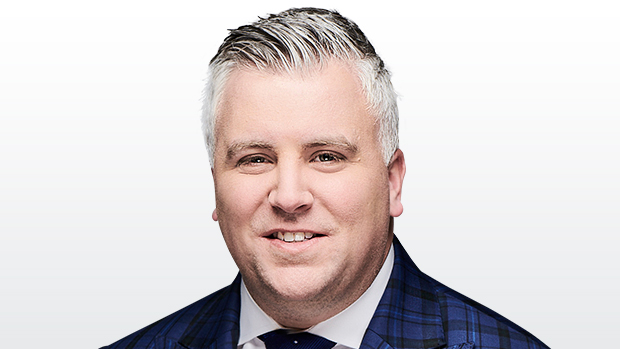 Martin St. Louis clawed his way into the NHL in 1998 as an undrafted, scrappy runt out of the University of Vermont.
He leaves the league as a giant.
St. Louis announced his retirement from hockey on Thursday at the age of 40 after 16 NHL seasons. He was interested in playing one more year, but ran out of options after deciding to be close to his family in Connecticut.
"I have been blessed to play for 16 years in the NHL, it has been an amazing ride," St. Louis said in a statement. "I would like to thank the Tampa Bay Lightning and New York Rangers organizations and owners for providing me the opportunity to play the sport I love for so many years. I could never have played for so long or accomplished all that I have without the unwavering love and support from my wife, Heather, our three sons, Ryan, Lucas, and Mason, and my parents."
The 2004 Hart Trophy winner and two-time scoring champion finishes his career with 1,033 points in 1,134 games. He also posted a 102-point season in 2006-07.
Not bad for a player who was often passed over for his size. He was cut from his provincial midget team. He was left exposed in the 2000 NHL expansion draft by Calgary, skipped over by Columbus and Minnesota, and subsequently bought out.
He went on to earn nearly $70 million in his career.
The Lightning was one of the few teams to express interest as a free agent in 2000. He helped deliver Tampa Bay's only Stanley Cup four years later. He was traded to the New York Rangers on March 5, 2014 after a well-publicized feud with Lightning GM Steve Yzerman after Yzerman initially left him off Canada's Olympic roster.
Listed at 5-foot-8, size was never an issue. St. Louis was always one step ahead of the play with his skill, hockey sense and vision. His off-ice work ethic was the stuff of legend. He was impossible to overlook on the ice.
"In terms of the player and person I became today, everything is directly influenced from Martin St. Louis," Lightning captain Steven Stamkos told Pierre LeBrun. "You can't totally express in words what he meant to my career. I came to Tampa and he's the guy that really put me under his wing."
St. Louis racked up 11 20-goal seasons and seven 30-goal seasons. His trophy case also includes three Lady Byng Memorial Trophies and the Lester B. Pearson Award (now named after Ted Lindsay) as the league's MVP voted by his peers. St. Louis won a 2014 Olympic gold medal for Canada, plus two silver medals in world championship play.
"I have dedicated my career to being the best player I could be and now I want to turn more of my focus to my three boys," St. Louis said. "I look forward to this next chapter of my life and the time I will have with my family."
St. Louis also paved the way for fellow players not as gifted in height, including Rangers teammate Mats Zuccarello, Carolina's Nathan Gerbe and Flames Calder Trophy finalist Johnny Gaudreau.
Zuccarello tweeted (@zuccarello36): "Lucky to play beside my idol @mstlouis_26 and u will be miss cuz now I'm back to being shortest guy on the team."
Now, the debate will begin as to whether St. Louis deserves a spot in the Hockey Hall of Fame. He would be eligible for the first time in 2018.
"In my eyes, a future Hall of Famer for sure," Stamkos said. "I'm really proud of him. He had an unbelievable career. The stats will speak for themselves but it's what he teaches guys other than that. That's what a lot of people don't get to see. It's a really sad day for hockey."
Hockey insider Pierre LeBrun contributed reporting. Frank Seravalli can be reached at frank.seravalli@bellmedia.ca.