Stage set for a week of remarkable return legs in Europe
A superb week of football has set up some mouth-watering return legs in both the Champions League and Europa Leagues, writes Kristian Jack.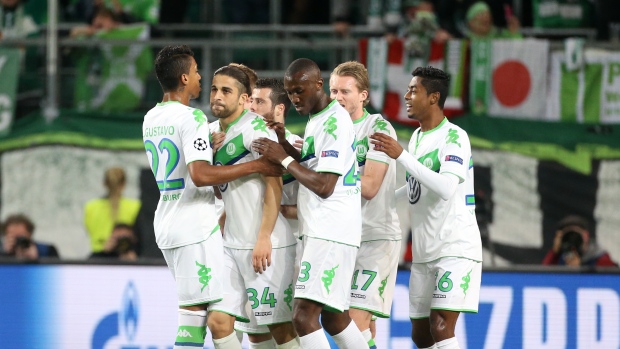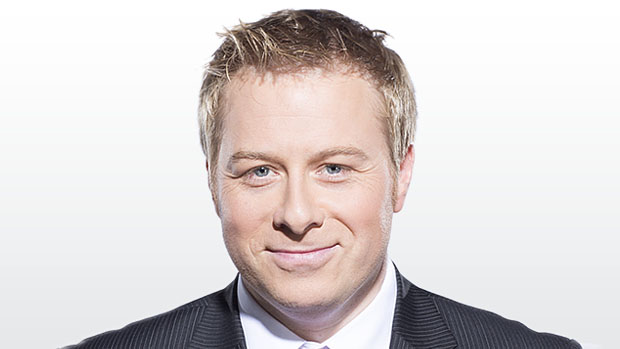 During the early stages of the Borussia Dortmund/Liverpool match on Thursday, there was some confusion inside the broadcast truck. Jurgen Klopp, the former Dortmund boss, was shown on the screen alongside a caption reading "Thomas Tuchel, Dortmund manager." Later in the half when Liverpool took the lead, the director cut to a shot of Klopp celebrating and the score bug incorrectly pointed out that Dortmund were leading 1-0.
Klopp, of course, had spent seven years inside one of the finest theatres in the sport celebrating Dortmund goals and 1-0 leads, but this time it was his Liverpool side leading against his former side.
The return "home" of the German was a fitting final plot to what turned out to a magnificent week in European football full of remarkable storylines that will extend to the second leg's next week. Based on what we have seen in week one, next week cannot come quick enough.
No longer is it widely accepted that the highest level of performance is seen at World Cups, played once every four years at the end of long, exhausting domestic seasons between individuals not used to playing with each other every week. Instead, the greatest stage is now reserved for the UEFA Champions League where the world's greatest players and teams in their primes show what they can do at the business end of the season.
Rarely does this competition let us down in terms of elite talent blossoming, but this season the true competitive side of the tournament has also been the gift that keeps on giving.
All four opening legs of the Champions League were separated by just four goals, the first time that has happened since 2010.
Barcelona against Atletico Madrid on Tuesday started the week with a sensational spectacle that was rightly billed as the best attacking team in Europe against the best defence in Europe. Coming off a disappointing performance and result in El Clasico, Luis Enrique's side struggled to reach the top gear we have been so used to seeing them operate in during a first half, while Diego Simeone's team took control of a game the best way they can through two of the game's most underrated stars.
The Spanish midfield duo of Koke and Gabi weren't intimidated by Barcelona's stars and their composure in possession was vital, allowing the visitors time on the ball to relieve the pressure teams are often put under at Camp Nou. Koke's influence would grow and, not unlike the great Xavi Hernandez who played for many years in a similar role at the famous old stadium, he picked his moment to glide forward into space, lift his head and put in a pass that would change the game. Fernando Torres, like he once did for Chelsea back in 2012, stunned the locals with a crucial away goal. The drama was just starting. A red card for "El Nino" soon after changed the game, like it so often does against Barcelona, and 11 vs 10 proved too much for even Atletico to retain its grip on the match.
All great stories need a villain - a role Luis Suarez never seems uncomfortable in - and, after a couple of indisciplined moments where he could have been sent off, the star striker scored a brilliant brace, including a powerful header that tilted the tie in his side's favour ahead of a mouth-watering second leg on Wednesday (live on TSN).
Few would have expected Suarez to score more goals on Tuesday than Bayern Munich.
Pep Guardiola said all the right things ahead the game, giving respect to opponents Benfica, but many expected the German giants to finish off the tie at the Allianz Arena before flying to Portugal. Perhaps, Rui Vitoria's men deserved more respect. He and his Benfica side have certainly earned more of this domestically, winning 14 of their last 15 and, perhaps even more importantly, recovering brilliantly after a narrow loss to rivals Porto to now put them as firm favourites down the stretch. Much like Bayern's opponents in the previous round, Juventus, Benfica are a side full of winners with great unity and experience and it's great to see a team that many wanted to draw in this round keep the tie alive into the second leg while up against a heavy favourite.
The following night the same happened in Germany when Wolfsburg hosted Real Madrid in a match that was arguably the biggest game in club history.
Dieter Hecking's side have saved some of their best performances this season for the Champions League, but few expected them to defeat the 10-time winners. Real Madrid may well have beaten Barcelona, but haven't been anywhere near good enough this season and were fortunate to get by Roma in the last round. They now face an enormous few days to overturn a two-goal deficit at the Bernabeu because, if they are eliminated by a mid-table side in Germany, the media knives will be sharpened for everyone from Zinedine Zidane to Cristiano Ronaldo. Defenders Pepe and Sergio Ramos should also be on the list, as the pair have looked very average this season.
They weren't the only high-profile, expensive defenders who struggled this week as in Paris, it was the attacking players who dominated in a game that saw an absorbing contest between PSG and Manchester City end 2-2.
Angel Di Maria was the star attraction and will look forward to a trip back to Manchester next week to try and get his team and coach, Laurent Blanc, to an area that Di Maria enjoyed while at Real Madrid. The Argentine is the key man for PSG. A European winner who takes the pressure of Zlatan Ibrahimovic, Di Maria has turned the club into an unstoppable force in France this season and, although they conceded two sloppy goals, they will feel confident that they can win at Manchester City, as they did in the last round at Chelsea.
It all sets up a magnificent week to come that we could be talking about for years to come.
The UEFA dream of four massive powerhouses of Barcelona, Bayern Munich, Real Madrid and PSG in the semi-finals is still alive, but games are never played on paper and for that we should all be thankful because we were all blessed to see what we witnessed this past week.