Statistically Speaking: Bye bye 'Hawks, Jackets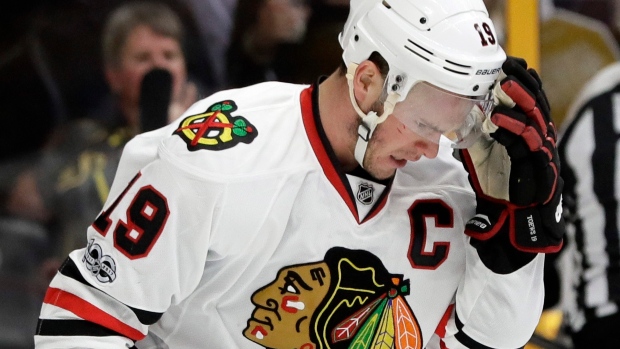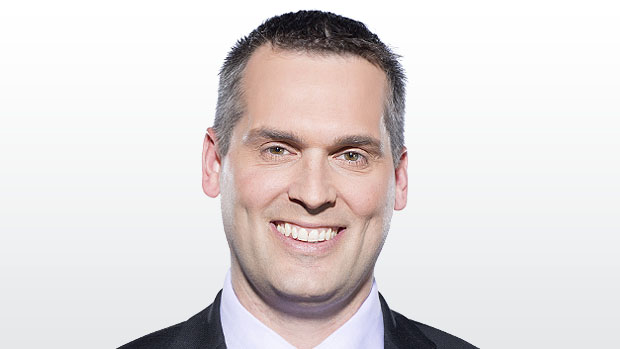 The Blackhawks and Blue Jackets were bounced from the playoffs; Rust, Malkin, Kessel, Desharnais, Zibanejad, Josi, Rinne, Fleury and more in Scott Cullen's Statistically Speaking.
BLACKHAWKS DONE
The Western Conference favourites entering the postseason, the Chicago Blackhawks were unceremoniously swept away by the Nashville Predators, scoring a total of three goals in four games.
Aside from a horrendous effort in Game Two, the Blackhawks weren't grossly outplayed, but they couldn't score against Predators goaltender Pekka Rinne. Coming into the series, it was entirely reasonable to think that Nashville had a chance to knock off Chicago, but it required some measure of faith in Rinne, who has had more downs than ups in recent seasons, but he played well late in the regular season and then was dominant in the four-game sweep, stopping 123 of 126 shots.
Two of Chicago's three goals in the series, including Jonathan Toews' last gasp marker late in the third period of Game Four, came on the power play, so they managed a single goal at even strength in four games. That's obviously not going to get the job done.
It's not as though the Blackhawks couldn't generate shots. Patrick Kane, who scored that lone even-strength marker, had 23 shots on goal in four games. Marian Hossa had no goals despite putting 15 shots on goal. At the same time, Hossa, who moved down the lineup, struggled to a 46.3 CF% in the series, a continuation of his late-season possession decline.
I picked the Blackhawks to reach the Stanley Cup Final (though Nashville was my No. 2, and preseason, choice in the West; go figure) and a big reason for that was the emergence of their rookies in the second half of the season.
Rookie Nick Schmaltz played a significant role in the second half and into the playoffs, but was on the wrong side of the puck (40.4 CF%) against Nashville and Schmaltz, Ryan Hartman and Tanner Kero didn't register a point in the series.
But, if the Blackhawks are looking to assign blame, it can't be leveled at those on entry-level deals when big money has been invested in the stars that make the core of this Blackhawks team.
Jonathan Toews scored late in the third period of Game Four, his only goal in 11 playoff games over the past two seasons. Patrick Kane had two points against Nashville, Artemi Panarin had one, Artem Anisimov none.
On defence, Duncan Keith has been a playoff workhorse for years, but he and partner Niklas Hjalmarsson were beaten in this series, with Keith ending up on the ice for zero goals for and five against during 5-on-5 play.
What a difference a week makes. This sweep leaves the Blackhawks with some major questions heading into the offseason. They've committed so much financially to Toews, Kane, Hossa, Keith, defenceman Brent Seabrook and goaltender Corey Crawford, and all have no-move clauses. Panarin's extension kicks in next season and Anisimov was quickly extended when he was acquired from Columbus in the Brandon Saad trade. Add in Marcus Kruger being well compensated for his checking centre role and the Blackhawks have been forced to patch too many spots in the lineup with players on bargain contracts and that came back to haunt them against a Nashville team that had depth, speed and better goaltending.
Somehow, GM Stan Bowman is going to have to figure out a way to create more financial flexibility moving forward or Chicago's days as a championship contender may be done.
HANG UP THOSE BLUE JACKETS
Expectations weren't especially high for the Columbus Blue Jackets this year. In fact, that they reached the postseason at all was a serious accomplishment. The challenge facing Columbus in the first round is that they were going against the defending-champion Pittsburgh Penguins, and would likely need goaltender Sergei Bobrovsky to be a difference-maker in the series.
Bobrovsky had a tremendous season, leading the league with a .931 save percentage, but he struggled against Pittsburgh, ending the series with a .882 save percentage in the five-game series.
Columbus was already down in the series, but once star rookie defenceman Zach Werenski was knocked out of the lineup, their task became that much more difficult.
Brandon Saad (1 G, 2 A), Boone Jenner (2 G, 1 A) and William Karlsson (2 G, 1 A) led the Blue Jackets with three points in the series, though Saad ranked just seventh among Blue Jackets forwards in time on ice (fifth at 5-on-5) against Pittsburgh. One other positive for Columbus: rookie winger Oliver Bjorkstrand had strong possession numbers (64.4 CF%) in his limited role.
Losing to Pittsburgh isn't going to cause a major organizational shift in Columbus -- despite the quick playoff exit, this season still counts as a positive relative to expectations -- but they need to continue to bolster the roster so that they aren't so dependent on Bobrovsky because, in most cases, it's really difficult to bank on a goaltender to provide a consistent advantage over the opposition.
But, with Werenski and Seth Jones leading the blueline, the Blue Jackets have some talent around which to build. Cam Atkinson, Brandon Saad and Alexander Wennberg had productive scoring seasons, but that is the area to be addressed. Since Columbus doesn't have superstar talent up front, increasing the depth of their attack ought to be a priority if they are going to remain in the playoff mix moving forward.
HEROES
Bryan Rust, Evgeni Malkin and Phil Kessel - The Pittsburgh trio dominated the series-clinching Game Five, scoring three goals (two at even-strength) in a 5-2 win over Columbus. Rust scored a pair of goals, with eight shots on net, giving him four goals in five games. Malkin accrued three assists in Game Five, and leads the playoff scoring race with 11 points. Apparently his late-season shoulder injury hasn't been a problem. Kessel put up a goal and two assists in the clincher, giving him eight points (2 G, 6 A) in five games. He now has 51 points in 51 career playoff games.
David Desharnais - The Oilers centre set up the tying goal late in the third period then notched the overtime winner, and had team-best possession stats (19 for, 7 against, 73.1 CF%) in a 4-3 Game Five win against San Jose. They were Desharnais' first points of the postseason.
Mika Zibanejad - The Rangers centre scored the overtime winner and added an assist in a 3-2 Game Five win at Montreal. He has three points (1 G, 2 A) in the series.
Roman Josi - Nashville's smooth-skating blueliner scored a couple of goals in a 4-1 Game Four win over Chicago. He had three points (2 G, 1 A) against Chicago.
Pekka Rinne - Nashville's goaltender was a huge factor in their first-round sweep of the Blackhawks. He stopped 30 of 31 shots in a 4-1 Game Four win, giving him a .976 save percentage in four games.
Marc-Andre Fleury - Pittsburgh's veteran netminder turned away 49 of 51 shots in a 5-2 Game Five win against the Blue Jackets, finishing the first round with a .933 save percentage.
ZEROES
Logan Couture - The Sharks centre had a tough game (9 for, 24 against, 27.3 CF%, 3-10 scoring chances) in a 4-3 overtime loss in Game Five at Edmonton.
Marc-Edouard Vlasic and Justin Braun - San Jose's shutdown defence pair was on the wrong side of the puck (18 for, 44 against, 29.0 CF%, 9-19 scoring chances) and were on the ice for two goals against in Game Five at Edmonton.
Sergei Bobrovsky - The likely Vezina Trophy winner allowed five goals on 32 shots in Game Five at Pittsburgh. He had a .882 save percentage in the series, obviously not good enough for the Blue Jackets to be competitive.
STANLEY CUP HALF FULL/HALF EMPTY
Martin Jones - The Sharks goaltender stopped 44 of 48 shots in a 4-3 overtime loss in Game Five at Edmonton. He was sensational in overtime, turning back the first 13 shots that he faced, before Desharnais notched the winner.
VITAL SIGNS
Nick Foligno - The Columbus captain couldn't go in Game Five, due to a leg injury suffered earlier in the series. Veteran winger Scott Hartnell returned to the Columbus lineup after being scratched in Game Four.
Alexei Emelin - The hard-hitting Habs blueliner returned to the Montreal lineup for the first time in a couple of weeks. He played more than 19 minutes against the Rangers in Game Five, and ultimately his neutral ice turnover led to the Rangers' game-winning goal in overtime.
Mikkel Boedker - Back in the Sharks' lineup after being a healthy scratch, the speedy winger delivered a goal and an assist in a 4-3 Game Five overtime loss at Edmonton. Joonas Donskoi was scratched from the San Jose lineup for Game Five.
Drake Caggiula - Edmonton shuffled up its top line, moving Caggiula into the left wing spot alongside Connor McDavid, replacing Patrick Maroon.
SHORT SHIFTS
Rangers G Henrik Lundqvist continued to play well in the postseason. He stopped 34 of 36 shots in a 3-2 Game Five overtime win at Montreal and has a .943 save percentage in the series...Canadiens rookie LW Artturi Lehkonen produced a goal and an assist in the loss to the Rangers, and has three points (1 G, 2 A) in five games against the Rangers...Oilers rookie D Matt Benning had a pair of assists in Game Five against San Jose, his first points in his fourth career playoff game...Oilers C Leon Draisaitl picked up a pair of assists against San Jose, his first points of the series...Predators C Colton Sissons and RW Viktor Arvidsson both had a goal and an assist in Game Four against Chicago. Sissons had three points (2 G, 1 A) and Arvidsson had four points (2 G, 2 A) in the sweep. Predators D Ryan Ellis added a couple of assists, giving him four points (1 G, 3 A) against the Blackhawks.
Much of the data included comes from corsica.hockey, www.hockey-reference.com, and www.naturalstattrick.com
Scott Cullen can be reached at scott.cullen@bellmedia.ca