Struggling Malkin starting to feel the heat
Pittsburgh Penguins star insists he's close to breaking through after failing to register a point in six consecutive games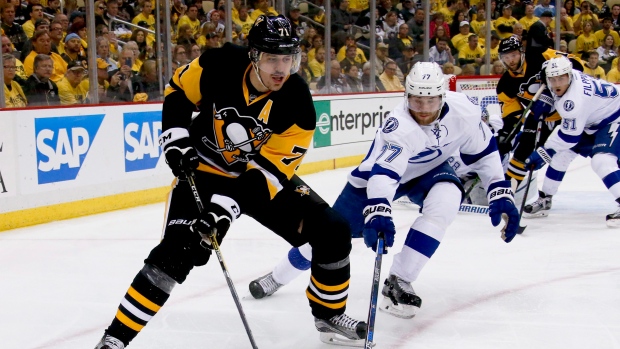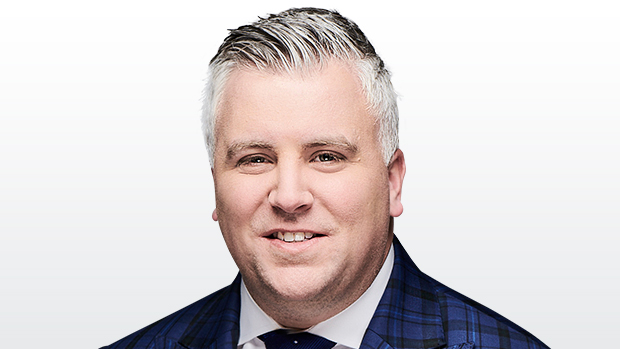 TAMPA, Fla. — The Pittsburgh Penguins solved one piece of the puzzle in Game 2 when Sidney Crosby broke through with his first goal in eight games.
The focus now shifts to starting up their other superstar.
Evgeni Malkin, a former Conn Smythe Trophy winner, has been on a milk carton for most of the postseason. He hasn't registered a point in six consecutive games, dating back to Game 2 of the second round against Washington.
Malkin has mostly been marginalized in these Stanley Cup playoffs, save for a four-point explosion in Game 4 against the Rangers in Round 1. He doesn't look anything like the force he was against New York — and he's starting to feel the heat.
"It's every playoffs," Malkin said Monday. "You win. Or you lose and you're not scoring. It's always pressure, but it's life."
According to data compiled by HockeyViz.com, Penguins coach Mike Sullivan plugged Malkin and Crosby together for 82 seconds of even-strength action in Game 2 to create a spark.
It worked. Their first shift resulted in a 2-on-1 rush where Crosby would've deposited a backhand if not for a miraculous save by Andrei Vasilevskiy.
But the experiment was short-lived. Malkin and Crosby went their separate ways again — and the Penguins won in overtime. They can take a 2-1 series lead with a win on Wednesday night in Tampa Bay.
The Penguins did not reveal their line rushes during Wednesday's morning skate at Amalie Arena, but the bet is Malkin and Crosby will remain separated to start Game 3.
"We'd like to settle into some stability," Sullivan said. "We'll do that."
It wouldn't be a surprise to see Malkin and Crosby together at some point for a shift or two in spots as the series progresses. Putting the two together, particularly on the road, would make it easier for the Lightning to matchup against.
"We go through these discussions all the time," Sullivan said. "I think by nature the two of them like to play centre. I think that's where they're at their best. But having said that, they can be dangerous when they're together.
"So we try to put them in positions where they can be successful and play to their strengths, and then we make decisions situationally within games and whether or not we think it makes sense to put them together."
When they do get that call, Crosby said, the message is clear.
"We're thrown out there in the offensive zone late in the period. We know what we're going out there to try to do," Crosby said Tuesday. "Hopefully we can make something happen and create chances. …We're really not thrown together all that often. We're spotted in a shift here, a shift there. One or two shifts doesn't always mean you're going to make something happen right away with those couple shifts."
Malkin has nine shots on goal in the first two games of this Eastern Conference final. He insists he is close to breaking through, which would make the Penguins a nearly unstoppable three-line threat.
"Maybe I'm not [scoring], but I'm happy how I played [in Game 2]," Malkin said Monday. "I know the puck is coming and I know the goals coming."
Contact Frank Seravalli on Twitter: @frank_seravalli