Study on driving distance shows big gains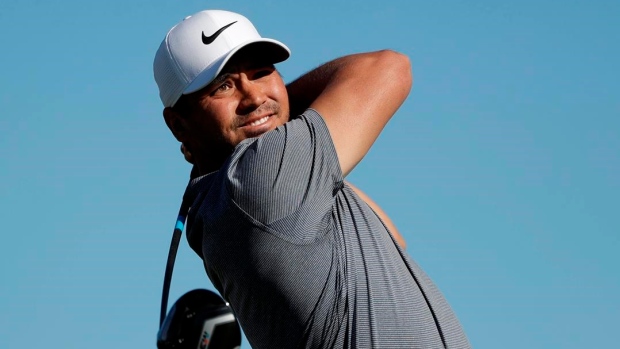 If you've wondered why there's been lots of talk about fixing golf's distance problem, you now have your answer.
According to a joint study done by the United States Golf Association and the Royal & Ancient, there were some eyebrow-raising gains in driving distances measured last year. The study, released on Monday, showed that driving distance increased an average of three yards across seven major worldwide tours in 2017. That may not sound like much but this jump comes on the heels of two years of small increases of 0.2 yards per year.
"This level of increase across so many tours in a single season is unusual and concerning," the report stated, "and requires closer inspection and monitoring to fully understand the causes and effects."
The study measures data from the PGA Tour, European Tour, Japan Golf Tour, Web.com Tour, PGA Tour Champions, LPGA Tour and Ladies European Tour.
The biggest increase came on the Web.com Tour, which saw an average of 6.9 more yards, while on the LPGA Tour the distance went down by 0.8 yards.
According to the study, the impact of increased distance has been detrimental.
"Increases in distance can contribute to demands for longer, tougher and more resource-intensive golf courses at all levels of the game. These trends can impact the costs to operate golf courses and put additional pressures on golf courses in their local environmental landscape."
Apparently the latest information is alarming enough that the governing bodies are considering taking some sort of action.
Last week, Jack Nicklaus revealed that in a conversation he had with USGA head honcho Mike Davis, the latter assured the Golden Bear that something was going to be done to fix the issue of the golf ball traveling prodigious distances and sooner rather than later.
Speaking at last week's Honda Classic, Nicklaus recounted Davis as saying to him: "I think we're getting closer to agreements with the R&A and be able to do some things and be able to help."
Davis was soliciting help from Nicklaus, who has been an outspoken proponent of limiting the distance a golf ball can travel.
Also in the report is a small sample of distance gains from amateur golfers, done solely by the R&A. It stated that the average driving distance of a male amateur golfer was 208 yards. That's an increase of eight yards over 21 years.
That statistic might shine some light on the dilemma facing the governing bodies. If manufacturers are forced to rein in the distance a ball travels by 20 per cent – which is what Nicklaus is suggesting – how will that affect amateur players? A 208-yard drive now becomes 166 yards. That won't make the game enjoyable for a lot of players of mid to high handicaps who are in search of more distance, not less.
This could lead to bifurcation, a two-tier system where pros use one set of equipment and amateurs another. It's commonplace in other sports, but not golf and many stakeholders believe that's one of the beauties of the sport.
Does fixing a perceived problem for the best players in the game mean causing another one for the masses?
There is no easy answer to this one, in part because just where the actual distances gains come from has not been determined. Is the solely the ball? What about clubs and technology and agronomy and the players themselves?
While Davis may see a shorter route to the end game, it's doubtful there can be a solution without a lot of discussion from all of the game's players. Stay tuned.