Subban recruiting Kobe as potential new mentor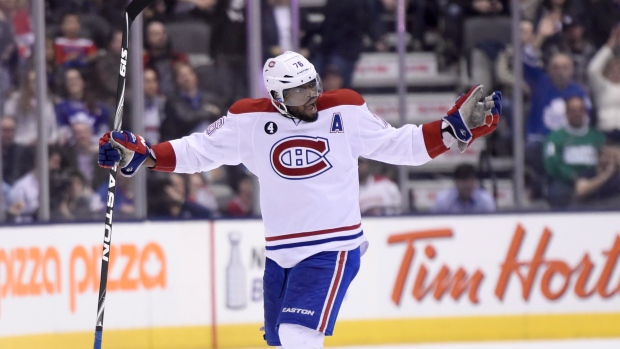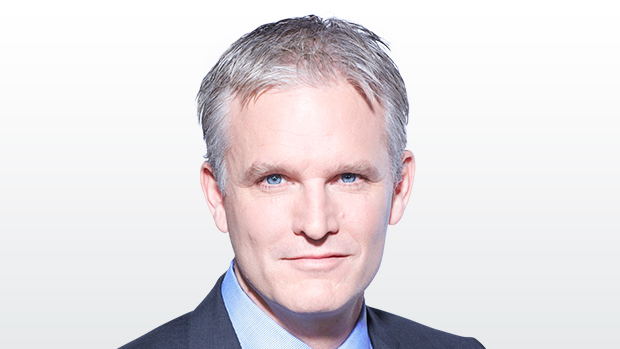 NASHVILLE - Montreal Canadiens' star defenceman P.K. Subban has established a relationship with a new potential mentor: NBA legend Kobe Bryant.
Subban told TSN that he met Bryant, a five-time champion and 18-time all-star who will retire at the end of the season, for the first time in December at a Los Angeles Lakers-Boston Celtics basketball game when Subban was in the Boston area for the NHL Winter Classic.
Subban said he asked Bryant if he could arrange to come out to Los Angeles to meet with Bryant and cement closer ties. The two have a call scheduled next week to set up a travel date, Subban said.
"I've admired Kobe for a long time," Subban said in an interview. "I don't think there's a bigger competitor in all of sports. He would be a great mentor."
Bryant, 37, for years was the NBA's most admired and feared player.
That was the same reputation earned by Jerry West, the former Lakers great whom Bryant regarded as his own mentor.
Subban, 26, has the opportunity to become the NHL's most visible and most marketable star. The Canadiens defenceman was described in a 2014 profile in The New Yorker as "one of the world's most thrilling athletes, someone who, like Roger Federer, or Kevin Durant, or Yasiel Puig, awes less because of the results he achieves than because of the way he achieves them — kinetic charisma, approaching genius."
Yet Subban's flamboyance on the ice has also brought detractors. Ken Dryden, the former Canadiens goalie, once said of Subban that he "craves attention." Sports Illustrated has called him hockey's "most hated" player.
But corporate Canada already loves Subban.
He has endorsement deals with Boston Pizza, Scotiabank, Samsung and Gatorade. His endorsement deals range in value from $350,000 to $750,000 per year, according to a person familiar with the matter. And he's already one of pro sports highest-profile athlete philanthropists, after donating $10 million to the Montreal Children's Hospital.
"He is already one of the most marketable athletes in the NHL and he intuitively knows how to market himself," said Brian Cooper, president of S&E Sponsorship Group in Toronto. "He's got a huge Twitter following, the camera loves him and he's so articulate.
"I think what Kobe can teach him is to stay focused on his sport. Even with all the other distractions and off court opportunities, Kobe never lost sight of being a competitor. His game has always been his first focus."