Sullivan: Goaltending an 'imperfect situation'
Penguins coach Mike Sullivan said he will announce his Game 6 starting goaltender on Tuesday morning. Sullivan called Pittsburgh's goaltending an "imperfect situation."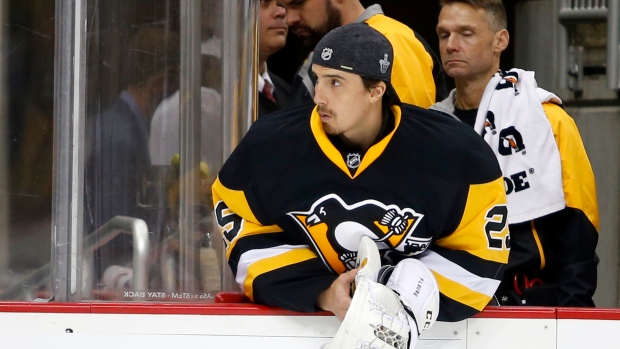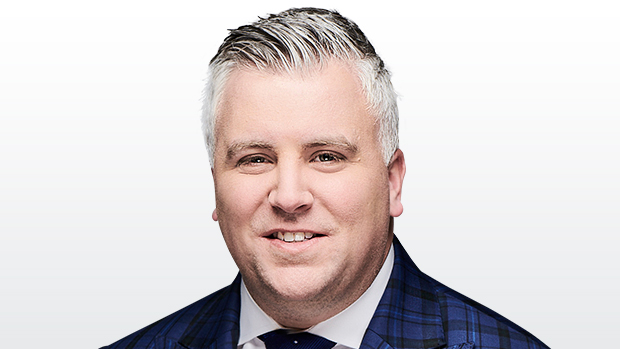 TAMPA, Fla. — Penguins coach Mike Sullivan said he will announce his Game 6 starting goaltender on Tuesday morning.
After turning to Marc-Andre Fleury for his first start in 53 days on Sunday, Sullivan wasn't ready to take the suspense out of the biggest decision of the season just yet.
Sullivan called Pittsburgh's goaltending an "imperfect situation." Fleury is the Stanley Cup winner and veteran backbone, but Matt Murray is a 21-year-old rookie who has won 18 of his 24 decisions.
"It's a tough question to answer," Sullivan told reporters. "It's hard for all of us. We wish the circumstances were different, but they're not. That's the nature of the business that we're in. All we can do is make the best decisions that we think we can to help the team win, and players (have) got to control what they can and put their best foot forward, and that's what we did."
Sullivan commended Fleury for a few big saves in the first period of Game 5, but admitted that Fleury "got away from it a little bit as the game went on."
Based on the way The Flower wilted in Game 5, Murray has to be the Vegas odds-on favourite to start Game 6 with the Penguins facing elimination for the first time this spring.
It is not too singular of a focus to point to goaltending as the x-factor for the Penguins. Pittsburgh has outshot Tampa Bay 196-131 in five games, but have been outscored by a 15-14 margin. Andrei Vasilevskiy has been the difference.
No matter which way the conversation is shaped, Fleury allowed four goals on 25 shots. That he didn't have as much help around him with Trevor Daley out, or that he hadn't started since March 31 does not change the fact Sunday was a bad outing.
Now, with no margin for error, Sullivan and the Penguins will have to decide if it's worth risking a deep playoff run for two starts by a goaltender who hasn't played often enough to be in the zone.
"I think Marc is a terrific goalie," Sullivan said. "We wouldn't be where we are today if it wasn't for his body of work this season and how well he's played to put this team in a position to be where it's at. So we're fortunate to have the guys that we have back there that we can lean on, that give this team a chance to win, and Marc has certainly been one of those guys for us."
Contact Frank Seravalli on Twitter: @frank_seravalli