The 'NFL window' debate rages on in CFL circles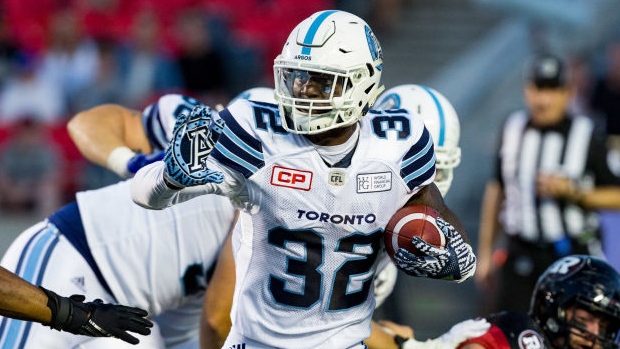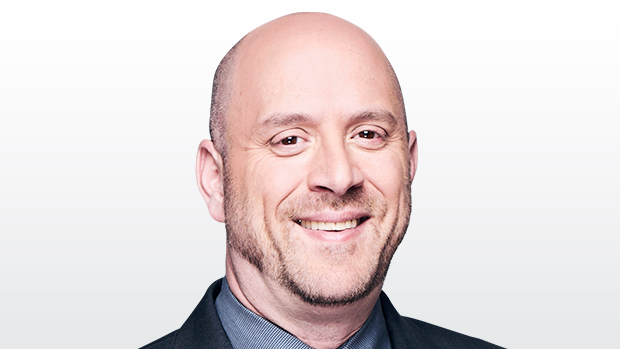 To understand why Canadian Football League commissioner Randy Ambrosie acted last week to strongly clarify the league's position that teams aren't supposed to be making side deals that allow players to leave their contracts early for the NFL, it's necessary to go back to the spring of 2010.
Up until that time, standard CFL deals contained something called the "NFL window", a six-week period from the beginning of January until mid-February where players entering the final year of their contract were allowed to pursue opportunities in the NFL.
However, when the league's new collective agreement with its players was finalized that spring, the window was removed ¬¬– a decision that left several of the league's general managers flabbergasted, since they considered the widow both a fair mechanism for players to test whether they could be earning NFL paydays while CFL teams retained their rights and an important recruiting tool for new players.
But it turns out the NFL window never really went away; it just vanished from the standard player contract. Some CFL teams opted to effectively put the window back in via side deals, on a case-by-case basis, creating a patchwork of confusion where some players were allowed to leave their contracts early for the NFL while others were not.
Understandably, the situation bred animosity among players and teams, while creating the appearance of a CFL where teams were doing whatever was in their best interest, without regard for the standard bargained by the league.
So last week, when the B.C. Lions released a player who was under contract for another CFL season to pursue the NFL just days after the Toronto Argonauts refused to do the same for two of their players, Ambrosie apparently decided he'd had enough.
"Our rules and procedures are clear. Players are required to honour their contracts as they are registered with the league," Ambrosie said in a statement released by the league on Thursday. "In two recent cases that have garnered media attention, the Toronto Argonauts have honoured these rules and procedures as they should.
"…It is too late in the calendar year to fairly amend this rule but if a better approach to this issue – or any issue, for that matter – is available, we will move forward with it. There are differing views on this issue within our league and I look forward to hearing all sides of the debate as well as from people with innovative new ideas."
Ambrosie's action may have stamped out any new promises to players about leaving their contracts early, but the debate rages on about what the league's position should be when it sits down a year from now to negotiate a new CBA with its players.
Is the CFL better with or without an NFL window in the standard player contract?
Ironically, Jim Popp, the Argonauts general manager refusing to allow either Victor Butler or James Wilder Jr. to leave their contracts early for the NFL, is one of the biggest proponents of bringing the window back.
"The window allowed guys to leave, but some teams lost a good player and they didn't like it," said Popp. "But if they're that good, they're going to leave [when their contracts expire in a year] no matter what. But they [teams] didn't like it and they opted to take the window out and make them play their contracts. That's the rule ... But having the window makes our league better. It gives an equal chance for all teams to get as many good players to the CFL as possible. That is my reasoning."
Popp, and many others in the CFL, saw the NFL window as a win-win, allowing players with opportunities to play in the NFL the chance to pursue dreams of a much higher payday. At the same time, many teams found the window made it easier to recruit players to the CFL with the promise that they'd be allowed to exit their deals after a season if an NFL team came calling, while still retaining their CFL rights.
The reality is that almost every American player who comes to the CFL believes he will move on to play in the NFL, whether he's been there before or not. Very few actually do, so the NFL window, it's been argued, attracts far more players than it releases.
But not everyone agrees.
"I believe we work extremely hard with limited resources to find our players ... should we be in the business of doing the work for our southern counterparts?" said Lions GM Ed Hervey. "As far as windows [within the contract], I'm not a real big fan of it."
Hervey isn't alone. Montreal's Kavis Reed, Calgary's John Hufnagel and Ottawa's Marcel Desjardins share the view that the league is better without the NFL window.
"I think we have enough issues with one-year contracts and turnover within a roster that if there is more turnover because of the option window … it's hard enough for fans to identify with players as it is and this will just make it worse," said Desjardins. "[It will also] make the jobs of GMs and personnel people in the league that much trickier, too, because you don't know what you're going to have from one year to the next."
But the Wilder and Butler situations illustrate how the window can save the CFL from some difficult situations.
In the case of Wilder, at 25 and coming off an outstanding rookie season, there's good reason to believe an NFL team might want to sign him, since age is such a big part of what helps a player go from the CFL to the NFL.
Some ask whether the league should be holding a player to a contract to earn $56,000 per season when he could be earning a minimum of eight times ($465,000 U.S.) that amount in the NFL.
"If that was your son and he had an opportunity to make league minimum – and they don't get 10 opportunities at it or four opportunities, they get one – how can you stand in their way?" asked Saskatchewan head coach and GM Chris Jones. "If that was your son how would you want somebody to treat him? Would you want someone to lock him in knowing he's not going to get another opportunity?"
In Butler's case, the NFL seems more of a longshot, based purely on the fact he is 30 – an age where few players have been able to make the leap. Some GMs argue that the NFL window provided a sobering experience for players who learned their services weren't wanted south of the border, and helped get the NFL 'dream' out of their system.
"There is a select few guys who legitimately get offered those contracts, but they all think they are going to get them," said Edmonton GM Brock Sunderland. "So reality is going to smack them right in the face … there's very few Cameron Wakes or Dontrelle Inmans. I think it helps our cause because you say, 'You want to explore that? Go for it.' But you're not going to get anything, most likely, and then you're going to come back. And then they may settle in and say, 'You know what? I like it here, I tried it, I've exhausted it and I'm ready to sign a two-year deal.'"
The origins of the window go back to 1997, when the CFL was on the brink of economic collapse and required a $3 million (U.S.) interest-free loan from the NFL to continue operating.
Along with a promise to repay the loan, the CFL also pledged to allow its players to sign NFL contracts while there was still a year remaining on their CFL deals.
It was a win for a small number of players and originally considered a loss for the teams that were forced to let them go.
But in time, another school of thought began to emerge that this was actually good for the league because it made it easier to attract new players. So even once the NFL loan was repaid, the league opted to keep the window as part of its football operations policy.
All that while, those within the league debated whether the CFL benefited more from enticing players to join the league with the promise of the window than it was hurt by releasing good players from their deals a year early.
In reality, even with the window there were never more than a handful of ex-CFL players who stuck on NFL rosters.
And some GMs insist that for every good player the league lost early because of the window, it landed several more who wouldn't otherwise have come to the CFL.
"You talk to our scouting department, they would like to see the option window back in for the sole purpose of they believe – and it makes sense – that it's much easier to convince one of these American players to come up here for one year," said Winnipeg GM Kyle Walters. "Because they all think they're going back to the NFL. So it's a much easier sell that if you come up here and the NFL wants you, you can go."
Another benefit of the NFL window was that when a player signed an NFL
Contract his CFL team retained his rights in the event he was cut before the end of that season.
Now, with players having to complete their CFL deals before trying the NFL, if a player is cut from an NFL team he becomes a free agent on both sides of the border.
For example, in order for Calgary quarterback Bo Levi Mitchell to try the NFL he must play out the final year of his deal with the Stampeders in 2018 and become a free agent. Under the NFL window provision, the Stamps could have added a year onto Mitchell's deal and still allowed him to try the NFL next winter, while retaining is 2019 CFL rights.
So while the issue seems to have been put to rest in the short term, the debate will rage on through next spring, when some are already anticipating the NFL window may be brought back as part of the next CBA.
"This is one of those topics worthy of some real healthy discussion," said Ambrosie. "And I understand the pros and cons but I think we all agree we should follow the same set of rules."