The time for video replay is now
In the game of soccer, one man is put in control of officiating, having to make decisions within seconds on incidents that often happen out of nowhere. As Kristian Jack writes, it is an incredibly hard job and one the sport's lawmakers need to support a system to lend the referee a hand.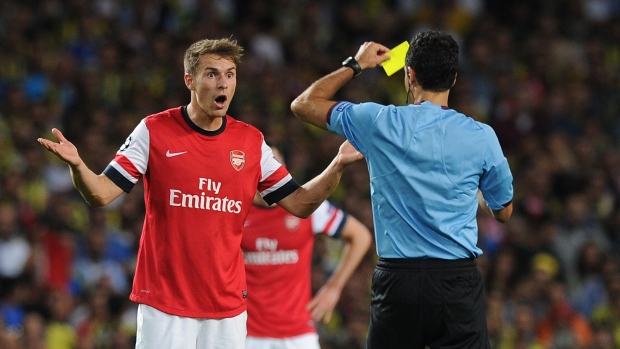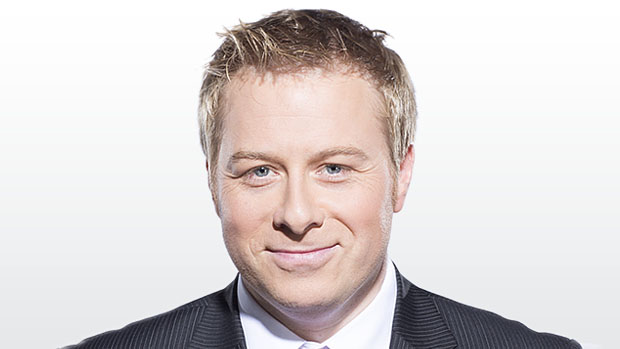 There have been some unusual results so far in the opening month of the Premier League season. There have also been some unusual decisions made by referees.
In fact, a week has not gone by yet without a major decision being discussed. This is football, and in an era where everyone now has a voice, this will never go away. What needs to change is the trust factor towards referees. Too often, the outcome of games is being affected by officials not getting the major decisions correct.
It is hard to put the blame solely on referees. The sport is one of the quickest in the world where 22 magnificent athletes are covering ground faster than ever before. One man is put in control of officiating, having to make decisions within seconds on incidents that often happen out of nowhere. It is an incredibly hard job and one the sport's lawmakers need to support a lot more.
Arsenal manager Arsene Wenger believes it is coming. His player, midfielder Aaron Ramsey, believes football can learn from other sports. They are both talking about video replay and it is difficult to disagree.
All four major North American sports now give officials the ability to go back and check video replay for major incidents within the game. Popular international sports like tennis, rugby and cricket do the same.
Some of these have their flaws, particularly in the time it takes the likes of Major League Baseball and the National Football League to come to some decisions, but all of these sports recognize the need to give their consumers and competitors accurate calls in key moments.
The current Premier League season is only four weeks old, but we have already had multiple incidents each week that have divided the football community: goals given offside when they were on (Wayne Rooney, Aaron Ramsey), goals given onside when they were off (Christian Benteke) and controversial red cards (John Terry, Ibrahim Affellay, Aleksandar Mitrovic, Mark Noble).
All of these moments had one thing in common: the whistle blew and the game stopped.
It's during this time, one we can label as "shouting time," that we see footballers surround referees who are trying to shout back and explain how they and the assistants came to the decision. The sport can accomplish much more by taking that time to come to an educated and informed decision.
In the last round of Premier League matches, both Mitrovic and Noble were sent off for challenges the referees felt were made with excessive force. At St James' Park in Newcastle, the stadium erupted when their new striker was dismissed after just 16 minutes. The time it took between the whistle going for the foul and the game restarting was one minute, 55 seconds.
At Anfield, West Ham skipper Noble was stunned that referee Kevin Friend felt his tackle on Danny Ings was worthy of a red card. He was right and has since had the red card rescinded. It took one minute and 31 seconds before Friend could restart the game. It likely took less than that for a panel to judge the English midfielder didn't deserve a red card. Fortunately West Ham still went on to win the game, but it could easily have changed the game and that's why the decision to remove a player from the field - no matter the score, no matter the time - has to be the correct one.
Peter Walton refereed in the Premier League for nine seasons between 2003/04 and 2011/12 and is now general manager of the Professional Referee Organization (PRO) in charge of officials working in Major League Soccer.
Walton loves football and still watches games at all levels. This has included sitting in the back of a van outside the AFAS Stadion, home of AZ Alkmaar in the Dutch Eredivisie. Like Wenger, Walton sees the need for replay in the sport and it was his passion for that that took him to the Netherlands where the Dutch FA (KNVB) are leading the way when it comes to experimenting with video replay.
"It was riveting," he said of the experience. "What we had there is various screens and software that would bring the best possible angle inside 18 seconds for the guy who sits in that vehicle to watch and then a two-way radio mic with the match referee to advise what they are seeing on the television."
Back in February, the game's lawmakers delayed the use of such trials with FIFA general secretary Jerome Valcke showing resistance.

"I think it needs a lot of discussion - if the referee just relies on information that he is getting is there a risk he becomes not as strong and always asks for confirmation?" Valcke said. "It's not a question of years [it takes to implement], it's a question of making the biggest decision ever in the way football is played."
Scottish FA chief executive Stewart Regan added: "We would want to avoid referees relying on it for every incident and potentially slowing the game down and stopping it. We are very keen to keep the game at the same tempo."
Walton isn't concerned.
"It's not about re-refereeing the game," he insisted. "It's about assistance for the officials to get the big calls correct. That's what we all strive to do. Key match incidents. I would only advocate using it when the referee has given a decision and when the game has come to a natural stop. I don't want to see the natural flow of the game interrupted by TV replays, however there are cases in the game when it comes to a natural stoppage.
"Examples would be a penalty kick situation. A referee has given a penalty kick and between the whistle and to restart the game, it is usually about a minute. That is ample amount of time for someone to look at it and advise the referee accordingly.
"Another one is when it comes to a player sent off. Again there is a lapse in time for the booth to look at it and inform the referee if he got it spot on or not, so really I don't advocate using video replay for all aspects of the game just when the referee has stopped the game."
This brings into question what to do about offside, the often controversial infraction that prompted the calls from Wenger and Ramsey in the first place.
"If there is a natural stoppage, possibly, but this is probably phase two let's get phase one in first. I don't want to get a bridge too far," Walton said.
How replay works in other sports has a lot to do with the competitors having respect and giving time for officials to make the call. No other sport has players shouting at a lone official while they are attempting to make a game-defining decision. Imagine trying to make a monumental decision in your workplace with as many as 10 grown men shouting in your face?
Walton believes the rule to implement replay would help with dissent and give officials time to communicate.
"Once any decision of that magnitude is made the players would understand it," he said. "Once the referee says 'I am going upstairs' that may stop the dissent and attitudes towards the referee."
The game of football will be better for it, but the real winner in all of this may well be the referee. Too often, at all levels, this is a position of great power that doesn't have enough respect.
If the referee had given a red card in the Mitrovic case but asked for the officials in the truck to check all angles to ensure he was right, the players, managers and supporters would all now know he wasn't the only one who believes he made the correct decision.
This would reduce the number of managers questioning referees after the game. Those still arguing would be a likely biased minority, disagreeing with experts in their field who saw every angle possible and made the decision they believe to be correct.
This area of replay cannot come quick enough.