The TSN Hockey List: Nine CHLers who would be good AHL candidates
As TSN Director of Scouting Craig Button and TSN Hockey Managing Editor Steve Dryden explain, there's a case to be made for teenaged, NHL-rated elite players (ie. first-round selections) to develop in the American Hockey League rather than in major junior.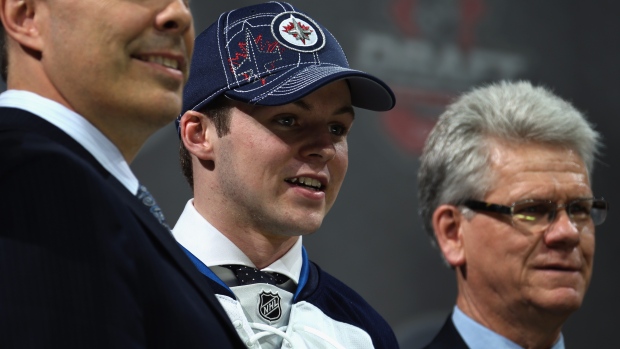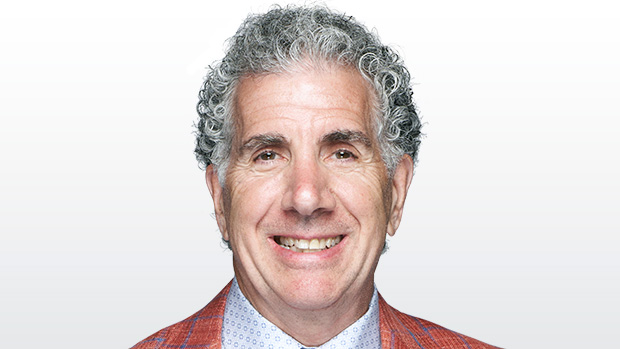 By TSN Director of Scouting Craig Button and TSN Hockey Managing Editor Steve Dryden
Don Maloney said it. Surely, other GMs are thinking it.

That is, wouldn't it be good if NHL teams had the option to send their best teen prospects to the AHL rather than be required - under terms of the NHL-CHL agreement - to return them to the CHL until their major junior eligibility runs out.

"We all understand top junior players are valuable assets for their junior Clubs," Don Maloney told ESPN.com. "However, for any elite junior player who has played three full CHL seasons, the option to place the player in the AHL would be invaluable to us and a real benefit to the player's development."

Of course, the CHL would prefer the status quo remains because its main players, its main attractions, would play in the Quebec, Ontario and Western leagues as long as possible to drive revenues. It's a reasonable perspective. After all, the CHL is producing a large percentage of players and the development model needs to be self-sustaining.

"Any change - even on a restricted or limited basis - would be devastating to the CHL," NHL Deputy Commissioner Bill Daly told ESPN.com. "So, no, I don't see this changing in the near future."

The current agreement doesn't expire until June, 2020 - and Daly said, "We actually surveyed the GMs before last year's CHL deal and it wasn't an overwhelming need" - so there's no reason to believe any change is imminent.

But should it be a one-size-fits-all system for CHLers?

Consider this: Players not drafted from the CHL are now eligible to be sent to the AHL as teens. Is it time a similar option existed for exceptional major junior players.

The answer is, yes, provided limitations are placed on such a system.

Here's our criteria for major junior-eligible players being sent to the AHL:
1. Players must have been selected in the first round of the NHL draft and have played three full seasons in the CHL.
2. Players must pass a tryout period – say 9 games in the AHL to mirror the NHL 9-game tryout period - to prove they have effectively outgrown the CHL.

Here's the logic:
1. Only NHL-rated elite players (e.g. first rounders) would be included to guard against a new system cutting too deeply into the CHL talent pool.
2. CHL teams should consider three full seasons fair return on their investments. Consider that NHL players are technically free agents after going through the three-year entry level system.

If you can play in the NHL as a 19-year-old, why not the AHL?

Now before you think that there are going to be 30 elite CHLers being sent to the AHL each year, let us tell you how many we think would be sent to the AHL this season if that criteria were followed: 9.

And that number includes Sam Reinhart (Kootenay), who is expected to be sent back to their CHL teams, plus Bo Horvat (London) and Curtis Lazar (Edmonton), who may well remain with their NHL teams. That's nine players – and it could be as few as seven - spread over 60 teams in three leagues. The others on the tsn.ca list of CHLers/AHLers are Darnell Nurse (SSM), Sam Morin (Rimouski), Max Domi (London), Josh Morrissey (Prince Albert), Shea Theodore (Seattle) and Nick Ritchie (Peterborough). By the way, Jonathan Drouin would go back to Halifax, not the AHL, because he has played 2-1/2 seasons, not three full seasons.

So, under this system, some teams would suffer more than others: notably London, potentially losing two players to the AHL.

But that's to be expected when any change is made and, not to minimize the impact, but in time there would be a new normal and acceptance that that's just the way it is and greater flexibility is generally for the greater good.

And a final thought: Let's not forget that some of these players have already had exposure to the AHL – most prominently Morrissey. The 2013-14 WHL defenceman of the year runner-up played eight regular season games and 20 in the 2014 AHL playoffs, where he shone with two goals and 9 points for the Calder Cup-finalist St. John's IceCaps. It seems counter-intuitive the AHL isn't an option for him this season.
Here are nine CHLers – including current NHLers Horvat, Lazar and Reinhart - who would be candidates to play in the AHL this season if rules were amended to permit first round draft picks with three full seasons experience to play in the top minor pro league.
| Player | Pos | CHL Team | League | NHL | Draft | No. |
| --- | --- | --- | --- | --- | --- | --- |
| Darnell Nurse | D | Sault Ste. Marie | OHL | Edmonton | 2013 | 7th |
| Bo Horvat | C | London | OHL | Vancouver | 2013 | 9th |
| Sam Morin | D | Rimouski | QMJHL | Philadelphia | 2013 | 11th |
| Max Domi | C/LW | London | OHL | Arizona | 2013 | 12th |
| Josh Morrissey | D | Prince Albert | WHL | Winnipeg | 2013 | 13th |
| Curtis Lazar | C | Edmonton | WHL | Ottawa | 2013 | 17th |
| Shea Theodore | D | Seattle | WHL | Anaheim | 2013 | 26th |
| Sam Reinhart | C | Kootenay | WHL | Buffalo | 2014 | 2nd |
| Nick Ritchie | LW | Peterborough | OHL | Anaheim | 2014 | 10th |
| | | | | | | |