The Watercooler: All quiet on the expansion front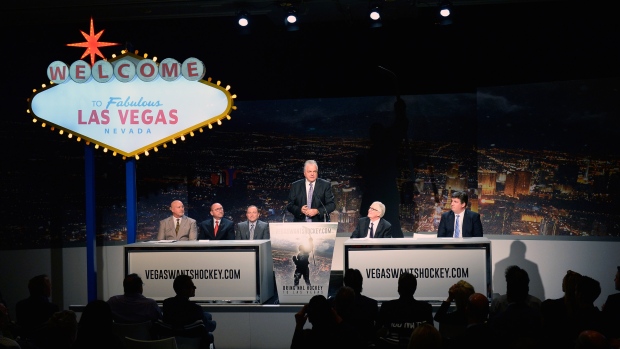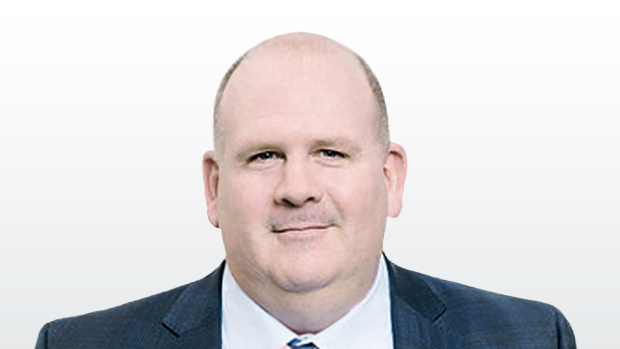 TSN Senior Correspondent Gary Lawless provides talking points for the Friday Watercooler, including the latest expansion chatter, P.K. Subban's fight for a World Cup roster spot and the front-office makeover in Phoenix.
--
Five questions hockey people are talking about around The Watercooler this week:
Is expansion talk too quiet?
Another week passes with no breakthrough on expansion. There's a reason commissioner Gary Bettman has used the word "if" so frequently when discussing expansion: It's not a sure thing.
The NHL's executive committee has to recommend expansion before it can be taken to the full board of governors for a vote.
A high-ranking NHL source said Friday that there is "Nothing new to report. They [executive committee] have not met. They have not reached a decision."
NHL GMs will need to know prior to the beginning of free agency (including the interview period, which takes place the week after the NHL draft) if they need to make roster changes in preparation for an expansion draft next spring.
So time is getting tight. One timeline we heard for a BOG vote on expansion was mid-May. That's the end of next week. There's the possibility the league will wait until the beginning of June. Bettman may want to squeeze the announcement into the days between the conference finals and the Stanley Cup to not take any attention away from the games on the ice.
One National Hockey League Players' Association insider suggested this week that Carolina relocating to Las Vegas is a storyline to watch. Relocation rumours have been shot down before, but ownership in Carolina wants out and they may be trying to push the NHL to take care of them before growing the league.
One other rumour making the rounds on Friday has expansion being announced this spring but pushed back by a year until the 2018-19 season. Stay tuned.
Is there a place for P.K.?
P.K. Subban found himself on the fringes of Team Canada's blueline corps at the Sochi Olympics, and there's a strong possibility he'll be right out of the picture when the final roster is named for this summer's World Cup.
Subban is not playing right now while his competitors are shining on the Stanley Cup stage. It's not a negative against Subban that will keep him off Team Canada, but rather the continuing positives of others.
Team Canada GM Doug Armstrong has already named four defencemen – two left-hand shots and two righties – to his squad: Drew Doughty, Shea Weber, Marc-Edouard Vlasic and Duncan Keith.
Head coach Mike Babcock likes balance and the right-hand pool is deeper than the left, so expect him to add two more right and one more left.
The remaining right-shot candidates appear to be Brett Burns, Kris Letang, Alex Pietrangelo and Subban.
On the left, T.J. Brodie, Marc Giordano, Karl Alzner and Jay Bouwmeester lead the list.
Burns, Letang and Pietrangelo are all excelling in the Stanley Cup playoffs. Subban is not. He's also not playing for Team Canada at the world championship. His inactivity is likely to cost him.
Pietrangelo has been a horse for the St. Louis Blues. Babcock knows exactly what he's getting in Pietrangelo, so it will be a shock if he's not a lock. That would leave Burns, Letang and Subban scrapping for one roster spot. Letang and Burns continue to impress on a near nightly basis in the postseason. They're top-of-mind for Armstrong and his management team. They might push Subban out of the conversation.
The left side is a tight race. Brodie has really come into his own on the Calgary blueline and might be the perfect replacement for Bouwmeester from the 2014 Sochi squad. Giordano has lots of offence and would be quite an option to have on a third pairing. Alzner is in the conversation, but he'd have to make up a lot of ground on the others.
One reason to not count Bouwmeester out is that Babcock is big on comfort in a tournament setting. He wants predictability and players he can trust on the blueline
How will the coaching vacancies shake out?
There are all kinds of variables that will determine what unfolds on the coaching scene in the NHL. In fact, there could be more job openings following this round of the playoffs. So, just for fun, let's take a run at who ends up where.
Calgary – Kevin Dineen. Keep hearing his name connected to the job. Flames president Brian Burke and assistant GM Brad Pascall have worked with him in the past. He's had a bench in Florida and spent the last two seasons in Chicago working with Joel Quenneville, the best coach in the game.
Anaheim – Randy Carlyle. Just for the whole George Steinbrenner-Billy Martin dynamic that would be created by crusty Bob Murray re-hiring Carlyle. Oh, and Carlyle is still the only coach to get Ryan Getzlaf and Corey Perry to the promised land.
Minnesota – Bruce Boudreau. Boudreau is likely the frontrunner in both Minnesota (even if they still haven't announced they're making a change) and in Ottawa. There's going to be a bidding war. The Wild have spent a lot on their roster, but have been a little more frugal in the coaching department. They're going to have to spend to get Boudreau to pick the Twin Cities over Ottawa and the fact he has a daughter and a grandchild in the nation's capital.
Ottawa – Guy Boucher. He's a smart coach who had the opportunity to learn from getting fired. He'll be better the second time around.
Who is your early Conn Smythe pick?
There are a lot of early candidates, but in the Western Conference we've got Dallas Stars captain Jamie Benn and his playoff-leading 14 points. The Stars are without Tyler Seguin but still deadlocked at 2-2 with the St. Louis Blues. Benn has produced and led his squad.
In the Eastern Conference we'll take upstart Penguins goalie Matt Murray. He has six wins courtesy of a .944 save percentage and has stolen the starting job from Marc-Andre Fleury.
What's up in Arizona?
Is Dave Tippett hockey's Billy Beane? Is John Chayka a puck version of Peter Brand (Jonah Hill's character in Moneyball based on former Oakland A's front office assistant and current Cleveland Browns chief strategy officer Paul DePodesta)? Who is Gary Drummond and why is he president of hockey operations for an NHL franchise?
The Coyotes are being heralded in some spots for an out-of-the-box restructuring of their hockey ops department.
Drummond, who owns 5 per cent of the club and has no known hockey experience but has been wildly successful in the business world, has the top title. Tippett remains coach with the added title of executive vice-president of hockey ops, while 26-year-old stats wiz Chayka is the general manager. The club remains on the hunt for an experienced assistant GM.
Change is good, and maybe the Coyotes have found a new way to peel the potato.
Tippett is the power broker on hockey decisions right now. Chayka is new blood with a fresh approach. They still need to find someone to make sure the trains run on time.
This experiment is all about collaboration and having a lot of voices and opinions at the table. It's different, but will it be successful? And what does it mean if it isn't?
The answer to the first question is: Who knows? Chayka is unproven, Drummond isn't a hockey guy and Tippett has no managerial experience. Oh, and we don't know who the assistant GM is going to be. So there are a lot of questions to be answered.
If it doesn't work, there will be some announcing the triumph of old-school over new. Others will rush to sound the death knell of analytics. Nice try. Hockey is changing and evolving. Different people with different backgrounds are going to continue to appear on the landscape. What happens in Arizona won't change that.
Maybe the Coyotes took too big a bite at once. Maybe they don't have all the right people in place. That remains to be seen. But Chayka and others like him are a big part of hockey's future. Bet on it.