Thoughts on where the Raptors are, how they can reach next level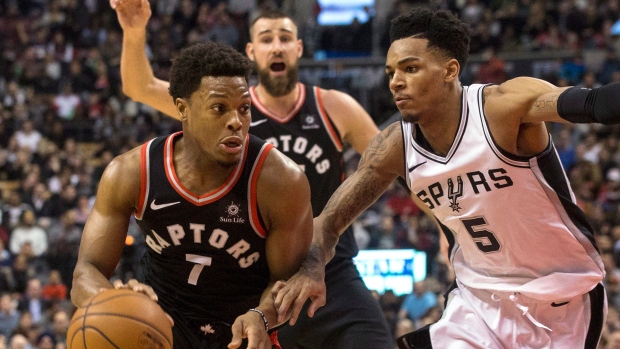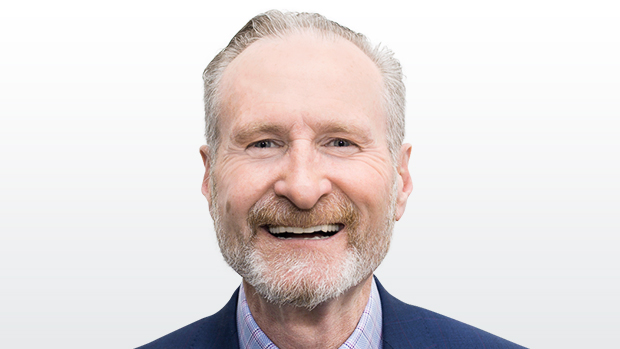 Jack Armstrong is back with thoughts on where the Toronto Raptors are after a tough stretch, and what they can do to become a consistently very good team down the stretch.
1. TORONTO RAPTORS: The Raptors are 3-4 in their last seven games, all against teams that were .500 or better at the time when they played them. I've been saying all along I'd have a better indication of how good I thought this team was on Jan 20th, after this current stretch ended. I like this team, they've made excellent progress. I would describe them as a good to very good team based on their 4-8 record vs the other nine teams in the NBA's Top 10. Excellent seasons are built on beating lesser teams consistently, not enduring long losing streaks and hanging in there as best you can against the other top teams. They've done all that nicely.
Looking forward, for this team to be that very good team consistently, which I think they can be, they need to improve in three areas:
1: Three-point shooting consistency. I still remain convinced they could use another shooter based on the current roster composition. They're utilizing the shot well, now they need a little bit more success on trips where it's taken.
2: Rebounding. Clearly this is an area of concern; just watch the last two games vs the San Antonio Spurs and Minnesota Timberwolves. They were outplayed, outmuscled and outworked in this category. It's popped up enough times this season that I consider it a problem. Internal improvements are possible here with an increased emphasis on it, which I know the coaching staff will emphasize. Overall each guy has to do a much better job in this area.
3: Offence. I look at the recent games vs the Miami Heat, Detroit Pistons, and Spurs and Timberwolves where the games slowed down into a grinding halt of a 5-on-5 half court game and see a team still growing at figuring out solutions in this area. This is an absolute must considering how at times playoff games slow down into 5-on-5 slugfests with loose whistles and increased physical play. Not easy getting high percentage shots. The ability to counter and pressure release with good spacing, player and ball movement are significant. The term that comes to mind is not only better execution but an increased level of offensive toughness where you're able to play through these slugfests.
Sometimes you have to win ugly and I'm sure teams will continue to load up their coverages on DeMar DeRozan and Kyle Lowry. We've seen this script before and the ability to solve this scenario is going to define their playoff success. Obviously the most important aspect of that is the production and consistency of the remaining three guys on the floor with your Big Two and the trust under extreme duress of continuing to play as a team and not break off and try difficult plays against three defenders.
Overall, I like what I'm seeing and what's going on. They're right there. Now it's about continuing to improve internally and potentially tweak the roster by the Feb. 8th trade deadline. Good problems to have. They're legitimately in the hunt and it's fun times to watch the Raptors.
2. TAJ GIBSON (Timberwolves): The guy has impressed me every time I've watched him. Tough as nails competitor who does all the dirty work that helps you win big games. Outstanding team defender who is super smart and in the right spots to carry out your game plan. Sets big time screens and is relentless on the glass. You win games with a guy like this on your team.
3. ELFRID PAYTON (Magic): Hasn't really played consistently so far in his pro career but has been really good the last four games, averaging 18 points and five assists in that stretch and shooting north of 50 per cent in all those contests. Has good size for a point guard and terrific length and lateral quickness. His perimeter shooting is still a work in progress but Magic fans have to be excited about his recent play and hope it can continue.
4. JORDAN CLARKSON (Lakers): Funny to hear his name in trade rumours the past few weeks and look at his last two games (both wins) where he's averaged 31 points, 6.5 rebounds, and 8.5 assists. You sure you want to trade this guy? If so, I'd imagine there might be a few takers!
5. RONDAE HOLLIS-JEFFERSON (Nets): He's quietly done a very good job for the Nets on a consistent basis. Sound wing defender with good size whose offensive game is evolving nicely. Averaging 14.6ppg and 6.6rpg while shooting a sound 48 per cent from the field. Their team is maturing and has been super competitive most nights despite their losing record. He has been one of the steady stories for them.