Thumbs down to 3-on-3 at the All-Star Game
TSN's Dave Hodge gives a thumbs down to the idea of 3-on-3 at the NHL All-Star Game and to spending too much time in to putting together Team Canada's roster for the 2016 World Cup.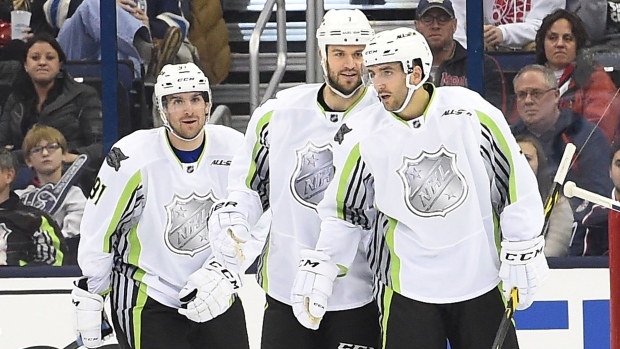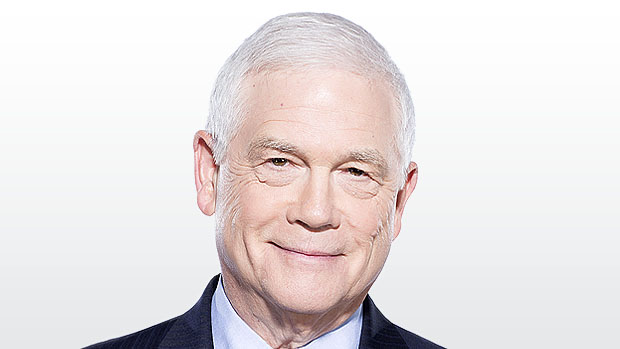 Dave Hodge
Host, TSN The Reporters with Dave Hodge
"3-on-3" for the NHL All-Star Game. Sorry, "thumbs down". "3-on-3" deserves better.
Let "3-on-3" save the NHL from too many shootouts, if there must be something that does that, but let's leave it there, or run the risk of really disliking it.
The All-Star Game is the problem. It used to match the defending Stanley Cup champions and the best players from the other teams. It used to be East vs. West, or Campbells vs. Wales, or North Americans vs. Worlds, or Staals vs. Lidstroms, Alfredssons vs. Charas or Folignos vs. Toews (or the plural of Toews). If the All-Star Game was a necessary event, surely it would have been deemed necessary to decide, once and for all, how it should be done.
They're still grasping at straws, three from here and three from there. Erik Karlsson and Dustin Byfuglien are already preparing their reasons for needing to be elsewhere.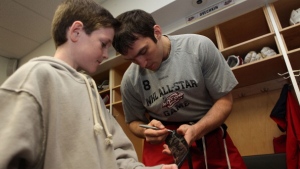 The NHL can still pause in mid-season to honour and showcase its best players, for mutual benefit, for charity, for fun and entertainment; but it doesn't have to try to play a game that isn't a game.
The skills competition isn't a game - it can still be held.
Players can sign autographs, conduct clinics, speak to kids, sing and tell jokes at a gala, deliver inspiring speeches, visit hospitals. In other words, the NHL can conduct an All-Star Weekend that doubles as a celebration of hockey and the people who play it, a convention if you must call it something.
Who would really care if it didn't include a game?
Team Canada's plans
"Thumbs down" to spending too much time putting together Team Canada's roster for the 2016 World Cup. The detailed arguments can wait.
But the temptation still exists to put a few names on a list.
So I'm here to save everyone a lot of fuss and bother with 13 forwards who could pose for a picture right now and let us get on with the NHL season.
10 forwards from Sochi - Crosby, Tavares, Perry, Getzlaf, Stamkos, Nash, Benn, Toews, Carter, and Bergeron. No, they're not all having great seasons, or even good seasons, but who's about to write them off, or out of Team Canada's plans?
Tyler Seguin, Taylor Hall and Claude Giroux will be pleased to join them, and that's the end of that.
Carey Price will be in goal and four of the defencemen will be Shea Weber, Duncan Keith, Drew Doughty and P.K. Subban. If there must be a controversy, St. Louis general manager Doug Armstrong can call Steve Yzerman and ask what to do if his management committee doesn't want Alex Pietrangelo and/or Jay Bouwmeester of the Blues. All in good time.