Thumbs down to Habs' losing skid, up to Kane, Oilers streaks
TSN's Dave Hodge gives a thumbs down to the Canadiens losing skid and the impact of missing Brendan Gallagher and a thumbs up to Patrick Kane's point streak as well as the Oilers' winning streak.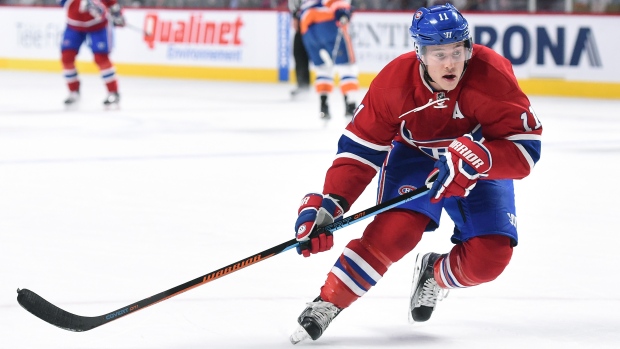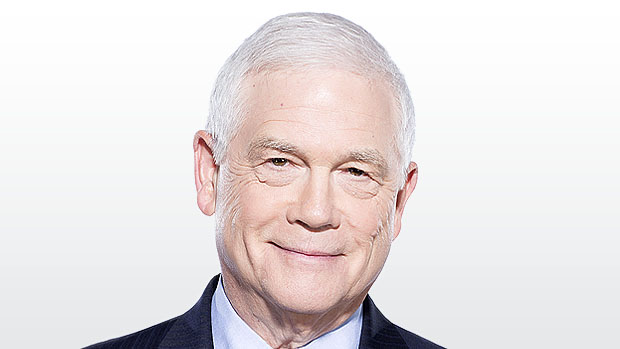 Dave Hodge
Host, TSN The Reporters with Dave Hodge
For your consideration: Is it possible the Montreal Canadiens miss Brendan Gallagher as much as they miss Carey Price?
A case can be made. Since Price left the November 25th game against the New York Rangers, Mike Condon and Dustin Tokarski have allowed 18 goals in seven starts. Price would figure to do better than that, but his replacements have been okay and the Canadiens should have been able to win more than twice during that time. They haven't because they've been held to 13 goals, 14 counting a shootout, in those seven games. That's not all attributable to Gallagher's absence, but it can't be totally coincidental, either. Despite missing eight games, Gallagher's goal total of nine is topped by just one of his teammates, Max Pacioretty, with 13. The team captain has no even-strength goals in Gallagher's absence. Tomas Plekanec has no goals of any kind. So much for the Habs' number-one line.
On that note, thumbs down to a four-game losing streak, but thumbs up to the blessing of a hot start to the season. Canadiens still lead the Eastern Conference. However, the hot start, by itself, can calm the worries only so long, especially as Price and Gallagher aren't returning any time soon.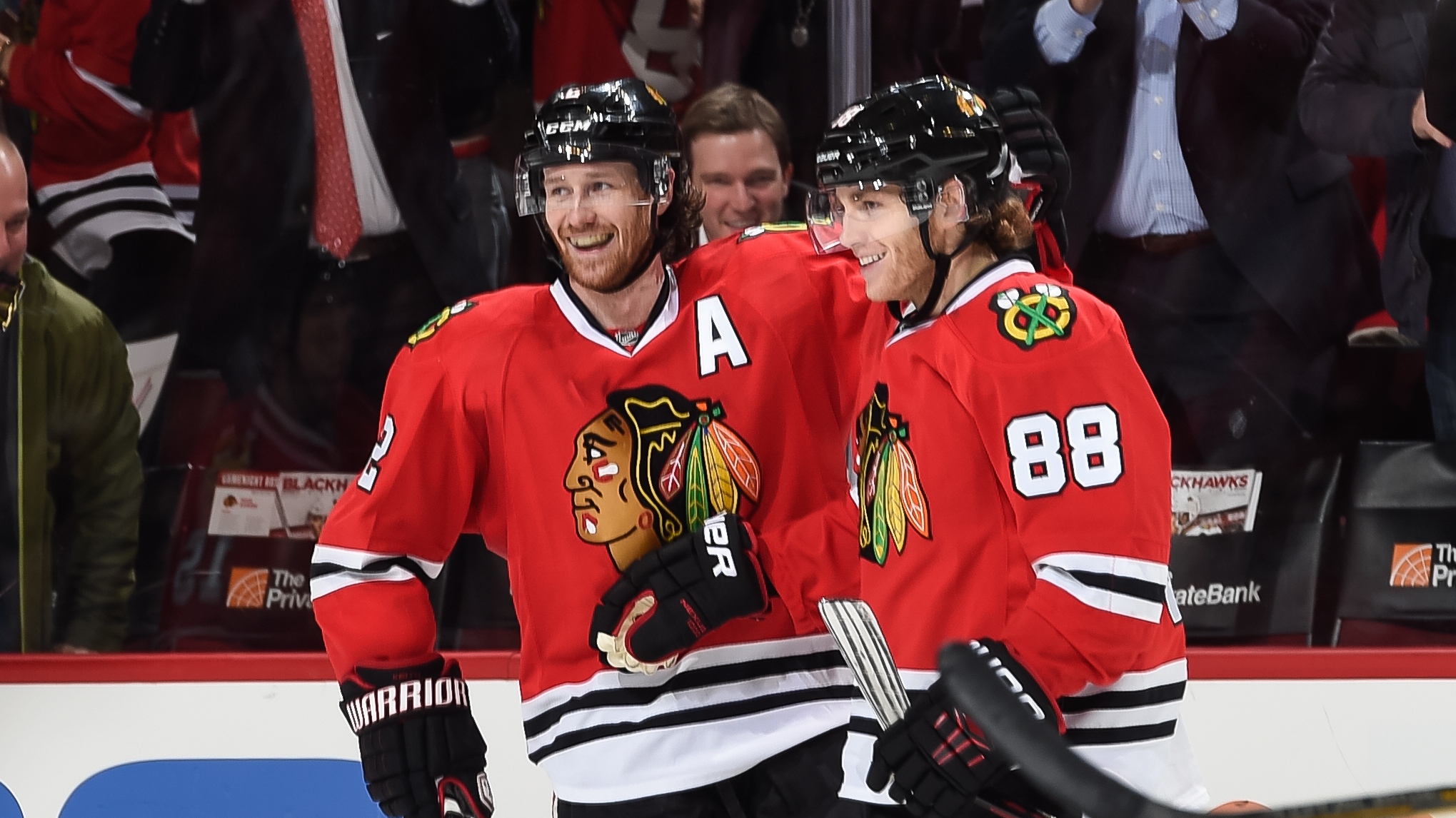 Friday's "thumbs up" NHL headlines belonged to Patrick Kane, for his 25th straight game with at least one point, and to the Edmonton Oilers, for their fifth straight win, 7-5 over the New York Rangers. If it only happens once this season that the Oilers win a game like that, as they used to do regularly when Glen Sather was behind their bench, how fitting, though not fully enjoyable for the losing team's president, that it happened on the night Sather was honoured by his former team.
The last score reported last night was notable for the fact Carolina produced a road win for the first time since October 29th, and Jeff Skinner counted a hat trick to the lead the Hurricanes past Anaheim, 5-1.
Not to dwell on the negative when Kane, the 'Canes, the Oilers and Sather were well worth celebrating, but how long can the Ducks remain the NHL's lowest-scoring team? Okay, the real question is: How long can they be that without trying to do something about it with a shakeup of some kind? Okay, there are only two kinds, and they involve a new coach or new players. The Pacific Division allows for all sorts of patience, because while the Ducks can't even average two goals per game, they're only two points out of a playoff spot. But that might wind up being 20 points if the Ducks can't do a lot better than 55 goals in their next 29 games, after scoring only that many in their first 29 games. Remembering that Anaheim was a popular pre-season pick to win the Stanley Cup, the mind boggles.