Thumbs down to Habs, up to Beleskey
TSN's Dave Hodge extends his Monday thumbs down to the Montreal Canadiens and their failure to succeed on the power play while setting up the Lightning to flourish. He also extends a thumbs up to Matt Beleskey of the Anaheim Ducks and his knack for scoring game winners.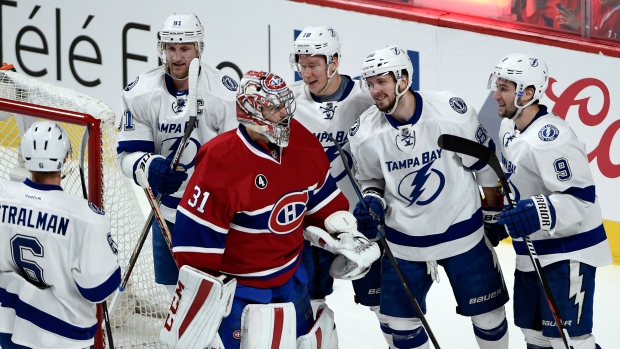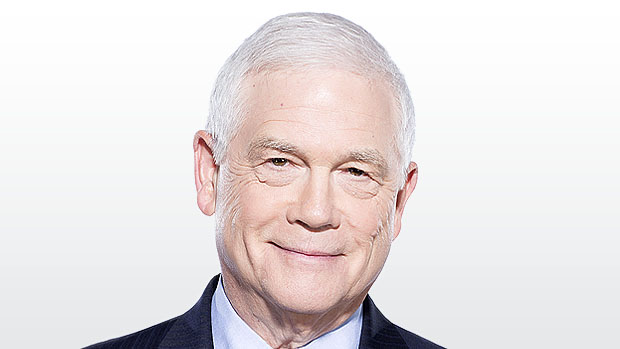 Dave Hodge
Host, TSN The Reporters with Dave Hodge
For the Montreal Canadiens, it has become all about power plays - theirs, which doesn't work, and Tampa Bay's, which was bound to score if given enough chances.
Thumbs down to the Habs on both counts. They weren't a good power play team in the regular season, scoring at a rate of 16.5 per cent, despite P.K. Subban at the point and Max Pacioretty up front.
In these playoffs, 1 for 26 equals 3.8 per cent. That's a killer, unless the other team is having similar trouble with the man advantage. The Tampa Bay Lightning, with Steven Stamkos scoreless in eight playoff games, were 2 for 34 on the power play… until last night.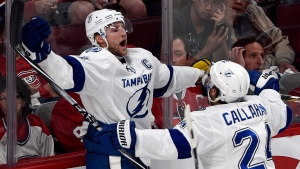 Montreal's lack of discipline created eight power play chances for Tampa Bay, and Montreal players watched four Tampa Bay goals from the penalty box. Relying on Carey Price is one thing, but making it next to impossible for him to bail out his teammates is another.
Getting their own power play out of its funk is basically out of the Canadiens' hands, because Tampa first has to co-operate by taking penalties.
But the Habs can at least help themselves, and Price, by staying out of the box.
--
Many in the hockey world pay little attention to a statistical category that logs game-winning goals. That's because some of them are far less important than others.
For example, if your team is leading 6-1 late in the game and you were responsible for an earlier 3-0 lead, your goal meant something, but not as much as the first two. But if the other team scores late to make the final count 6-2, your goal conveniently becomes the game winner.
Alex Ovechkin scored 53 times in the regular season, so you might guess that he led the league in GWGs. Of course he did. Whether or not they were truly the most important goals in Washington wins, 11 of them qualified as GWGs.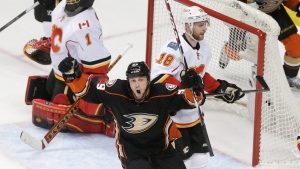 But we look at stats hoping they'll tell us something. So where game winners are concerned, consider Matt Beleskey of the Anaheim Ducks, and give him a thumbs up.
Beleskey scored 22 goals during the season, and eight of them were GWGs. Ryan Getzlaf (6) and Corey Perry (3) barely beat him with their combined total of nine. He ranked third in the league behind only Ovechkin and Pacioretty.
His game winner last night was due in large part to a room service setup from Getzlaf, but Beleskey had to put it in, and he did, to give the Ducks an early goal - and the only one they needed to beat Calgary 3-0.
Beleskey needs a new contract, and whether he's negotiating exclusively with the Ducks or on the open market as a free agent, I'm betting his game-winning goals will be mentioned frequently.