Thumbs to Oilers' luck, rotating keepers
Like it or not, Dave Hodge has a thumb up to the Oilers' luck while lamenting the missed opportunities of the lottery "losers". His thumb is firmly down to the mix-and-match game being played in certain creases across the league.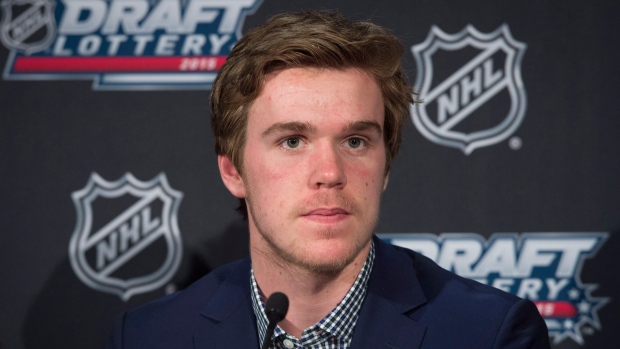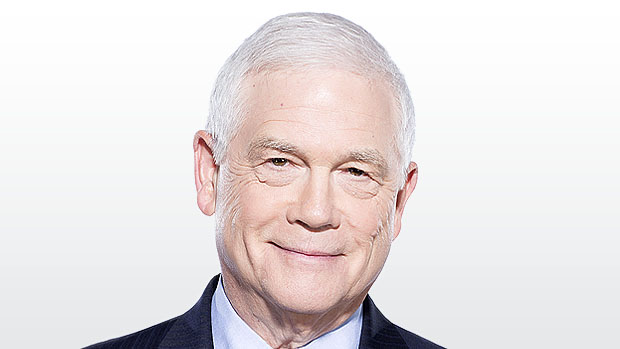 Dave Hodge
Host, TSN The Reporters with Dave Hodge
No matter what, thumbs up go to the winners, so it's thumbs up to the Edmonton Oilers. But don't say there are no losers. I firmly believe Connor McDavid preferred to play in Buffalo. No matter how much the Sabres say they'll be happy to welcome Jack Eichel, they will not be able to convince anybody they are not disappointed. The real losers are the Arizona Coyotes, the team that had the second-best odds of landing McDavid or Eichel. They will pick third and will take a player around whom a franchise-saving season-ticket drive cannot be conducted. The Toronto Maple Leafs didn't figure to get anything more than they'll get with the fourth pick, but they were close enough to dream about leading McDavid and his family straight from the CBC building to their re-named restaurant, Real McSports.
Meanwhile, in Edmonton, next season's depth chart can put McDavid between Taylor Hall and Nail Yakupov, thus uniting the top draft picks from 2010, 2012 and 2015. Pending exhaustive research that will likely come up empty, that would be the NHL's first-ever "firsts" forward line. Easier to call them the "ones", or "wons". And then there's Ryan Nugent-Hopkins, the first name called in the 2011 draft. It has been said before that there's something wrong with the Oilers if they can't make the playoffs. Say it again.
It's pretty hard to say Detroit has a goaltending problem when the Red Wings are tied 1-1 with Tampa Bay because rookie Petr Mrazek stole the first game with a 44-save performance, but Detroit has a goaltending problem, to which thumbs must be turned down.
It was said here previously that Mrazek runs hot and cold like water taps and Jimmy Howard wouldn't be too long on the bench if the Red Wings didn't play a lot better in Game 2. They didn't, he wasn't, and Detroit goes home without much confidence in either goalie, or in themselves. Mike Babcock says he's sticking with Mrazek and he would probably deny the use of a coin in reaching that decision.
Chicago's situation is somewhat similar. The Blackhawks stole their first game in Nashville because of Scott Darling's superb netminding in relief of Corey Crawford. Coach Joel Quenneville showed faith in his Stanley Cup-winning goalie and started Crawford again in Game 2, but the 6-2 loss to the desperate Predators has forced Quenneville to send Darling out for his first playoff start back in Chicago for Sunday's Game 3.
Crawford shouldn't relax. It's a tough way to win a playoff series when goalies have to be pulled and starters are never certain.