Thumbs up and down to the coaching carousel
TSN's Dave Hodge explains that the NHL coaching landscape has changed a lot since Joel Quenneville and the Blackhawks won the Stanley Cup in 2011. With 11 coaches changing benches in just a few years, Hodge has his thumb both up - and down - to the coaching carousel.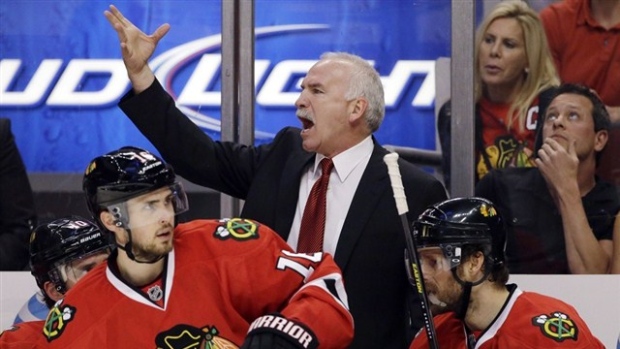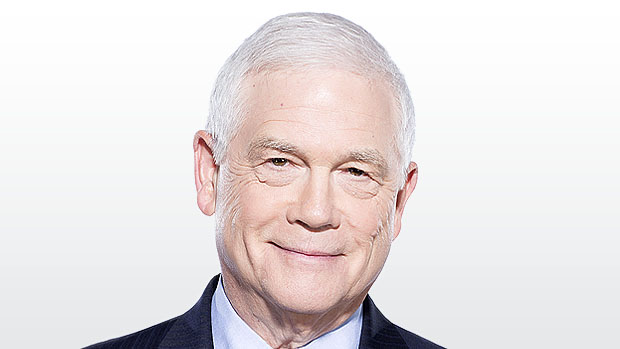 Dave Hodge
Host, TSN The Reporters with Dave Hodge
The Chicago Blackhawks are still in the running to win their third Stanley Cup in the past six years.
Let me take you back to the start of the 2010-11 season, when coach Joel Quenneville and the Hawks began defence of Chicago's first Stanley Cup title since 1961.
To demonstrate how NHL coaches move around, I will point out that Quenneville, during that season, matched wits and lines with the following: Lindy Ruff, Paul Maurice, Mike Babcock, Peter DeBoer, Todd Richards, Barry Trotz, Peter Laviolette, Todd McLellan, Dan Bylsma, Alain Vigneault and Bruce Boudreau.
So it has been a familiar matchup for Quenneville in the Western Conference final against Boudreau, and Quenneville will be very happy to see Vigneault on the other bench soon, for that would mean Chicago and the Rangers would be meeting in the Stanley Cup Final.
Anyway, back to all those coaches listed above - the coaches Quenneville knew in 2010 as Ruff of Buffalo, Maurice of Carolina, Babcock of Detroit, DeBoer of Florida, Richards of Minnesota, Trotz of Nashville, Laviolette of Philadelphia, McLellan of San Jose, Bylsma of Pittsburgh, Vigneault of Vancouver and Boudreau of Washington.
They're all still around, but you may have guessed where this is going - they're all in different places. Ruff is now in Dallas, Maurice in Winnipeg, Babcock in Toronto, DeBoer in San Jose, Richards in Columbus, Trotz in Washington, Laviolette in Nashville, McLellan is in Edmonton, and Bylsma (presumably) is in Buffalo, in addition to the aforementioned Vigneault in New York and Boudreau in Anaheim.
The list could grow if any of Randy Carlyle, Guy Boucher, Ron Wilson, Scott Arniel, John Tortorella, or Davis Payne should get hired in New Jersey, or if Claude Julien should move on from Boston.
We don't call it a coaching carousel for nothing. Thumbs are down every time a good coach is fired, and then up when they find new work, as so many of them do.
--
Next season, it'll be called a coach's challenge, and it is long overdue. Last night, it was a goalie's howl of protest, and it was of no use. I refer to Corey Crawford's legitimate complaint on Anaheim's second goal. A shot by Clayton Stoner that Crawford might have stopped beat the Chicago goalie because his catching glove was jarred by the aggressive moving screen of Ducks' forward Jacob Silfverberg.
It was undoubtedly hard for the referees to notice the contact, especially as it did not involve Crawford's body, but rather his equipment. Crawford could yell all he wanted and all he could get was sympathy. The coach's challenge would have made for an easy correction. Joel Quenneville, heeding Crawford's signal, would have challenged the goal based on goaltender interference and the Ducks' goal would have been wiped out. Lest you differ on that interpretation, no contact is allowed on Crawford as he sets up to make a save, never mind that he is reaching past the front edge of the crease, and never mind that Silfverberg isn't in the blue paint. Replay clearly showed a goal that shouldn't have counted.
Thumbs up when a rule finally exists that can get it right.