Thumbs to MLSE and the three-point game
In Sunday's edition of Thumbs Up, Thumbs Down, TSN's Dave Hodge has his thumbs up, or down, to Maple Leaf Sports and Entertainment based on their willingness to heed his advice - hire Olli Jokinen as a high-level media relations director. He also has his thumb down to the three-point game, which Ottawa Senators fans know all about.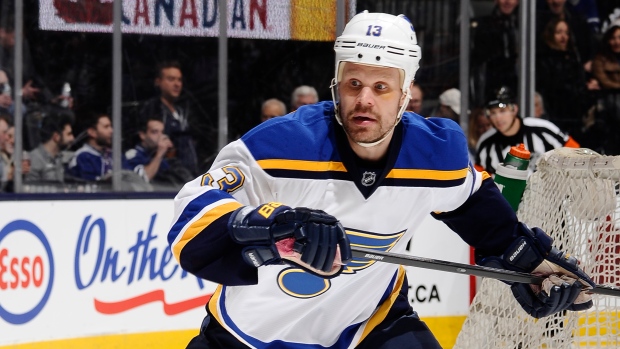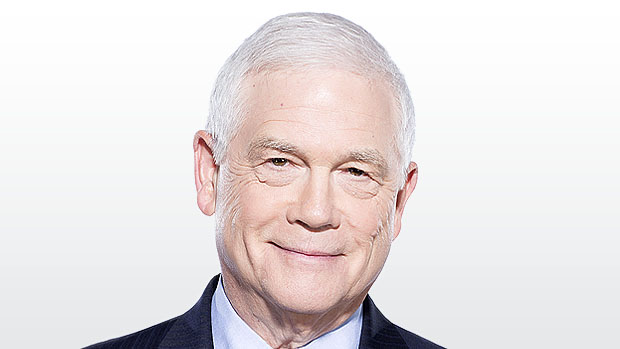 Dave Hodge
Host, TSN The Reporters with Dave Hodge
Thumbs up, or thumbs down to Maple Leaf Sports and Entertainment - it all depends on their willingness to heed my advice. I strongly suggest that MLSE would be wise to hire Olli Jokinen as a high-level media relations director, shortly after he decides to retire as an NHL player.
At a time when the Toronto Maple Leafs seem incapable of making positive news, Jokinen delivers a Hallmark card full of compliments. The cynics will say he wasn't around long enough to know Jarvis Street from Front Street, but Jokinen raved about his time in Toronto as part of his return with the St. Louis Blues.
"Everything is first class. Toronto is a great place to play. The hot tubs and the saunas and the meals are great. I don't know why free agents don't want to play for the Leafs," said Jokinen.
The best treatment he got from the Leafs was ice time following a trade from Nashville that encouraged the Blues to deal for him and put him into the playoffs for only the second time in his career. So he's grateful, but the flowery praise was above and beyond the call of good manners. Jokinen played against the Leafs last night, and, if they're smart, he'll soon work for them.
--
My thumb is down to the three-point game. It's that way every time I see one. Are you with me, fans of the Ottawa Senators? It wasn't bad enough yesterday that Ottawa fans had to watch the Philadelphia-Boston game with the knowledge that the idle Sens would either fall five points behind the Bruins or be passed in the standings by the Flyers, it became worse when they wound up watching an overtime period with the realization that both teams would benefit at their expense.
Matters became worse for Ottawa when it was Boston that got two points and Philly just one. I'd ask for help from Florida, because the Panthers suffered from the three-pointer in Boston as well, but how do the Panthers complain when they lead the league with 14 loser points?
I never argue against the three-point game without acknowledging the stated reason for it - Philadelphia was within 15 seconds of beating Boston and so the Flyers "deserved" to get at least one point. Actually, and I'm guessing they're harder on themselves than I will be, the Flyers deserved nothing when they lost the way they did.