Thumbs up to Jones, down to tanking
Dave Hodge gives a thumbs up to one-time No. 1 Draft prospect Seth Jones and a thumbs down to teams that are already too focused on the next Draft.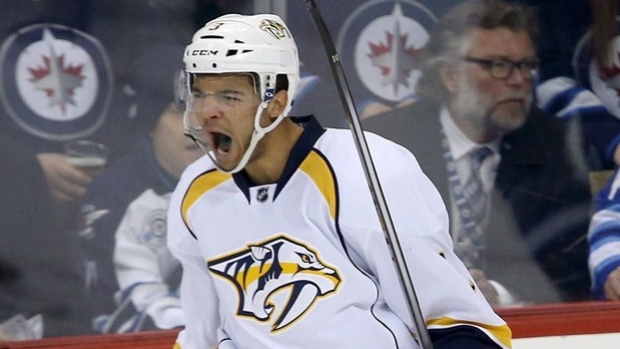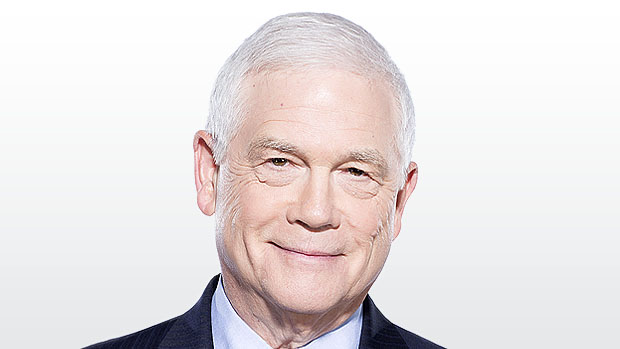 Dave Hodge
Host, TSN The Reporters with Dave Hodge
Thumbs up to Seth Jones of the Nashville Predators. He was a standout in last night's 4-3 win over Washington, scoring a goal and setting up the tying goal that preceded James Neal's dramatic winner in the game's second-last minute. By the way, it was the best game I've watched this season.
The performance of Jones took me back to the 2013 NHL Draft that saw Nathan MacKinnon (COL), Sasha Barkov (FLA) and Jonathan Drouin (TB) selected ahead of him. There was initial surprise that Jones fell to the fourth spot, but it was understood that the first three picks were good players and there was no real criticism of the Avalanche, Panthers or Lightning for passing on Jones. That's not the purpose here, but let's put it this way: If the draft were held again and the Predators had the first pick, there is absolutely no doubt they'd take Jones.
--
And now, to what might have been the worst game of the season
Thumbs down to what the NHL was selling in Buffalo on Thursday night. The Sabres lost 7-0 to the Minnesota Wild, and Buffalo fans fell into three groups.
There were fans who cheered the loss, fans who booed the inept Sabres and fans who offered the information that they held tickets but refused to attend, probably because they had no interest in cheering or booing. Fans who cheered the loss were critical of the fans who were upset by the lop-sided defeat, and vice versa. Fans who didn't show up mocked those who did.
Connor McDavid or Jack Eichel will supposedly put everyone in the same group next season. It's sad that it takes a teenager to do that, and sad that the NHL doesn't prevent the ludicrous way this season is followed at the bottom of the standings. It's high time the "tank talk" stopped and the draft lottery was changed to give all 14 non-playoff teams an equal shot at the No. 1 pick.