Thumbs up to Philly Finesse; down to the power outage
Dave Hodge gives a thumbs up to the other dynamic duo out of Pennsylvania while putting a thumb down to the rest of the league's ability to fill the net.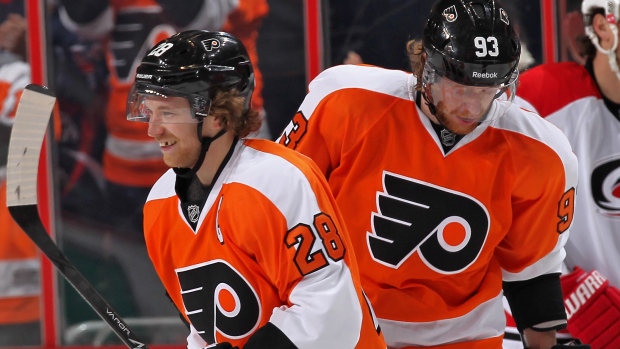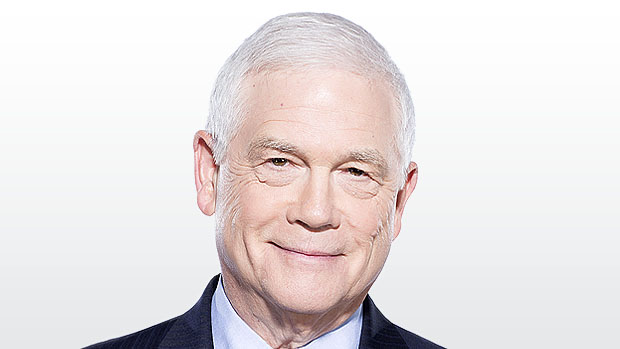 Dave Hodge
Host, TSN The Reporters with Dave Hodge
My thumb is up to the best one-two scoring punch in the NHL, those two dazzling forwards who play on a certain team in the state of Pennsylvania.
In the past, and maybe again in the future, I would be talking about Sidney Crosby and Evgeni Malkin of the Pittsburgh Penguins. But, of course, you know that I am referring to the NHL's leading scorer, Jakub Voracek and his Philadelphia Flyers teammate Claude Giroux. Watching them have their way against the Toronto Maple Leafs last night made you wonder why the Flyers aren't higher in the standings.
Unless there's a big turnaround coming that began in Toronto, the Flyers have to be described as a team with a bunch of holes and two of the league's best players, either of whom could win the Hart Trophy if Philly could only find a way to fill the holes.
As you watched the Flyers and Leafs score six times in the game's first 12 minutes, you probably thought this was the NHL's version of Halley's Comet. You just never see a scoring spree like that anymore, and so….my thumb is down to a lack of scoring in the NHL.
Now, before you think this is holiday laziness and I'm submitting an old script, with all of the usual complaints, reasons and solutions, I now refer to the games of Dec. 13-19 in the current NHL season of 2014-2015. There were 45 games played in that period of seven days, and I would ask you to guess the number of those games that saw one or both teams fail to score more than one goal.
As a buildup to the answer, there were seven shutouts recorded, an average of one per day. There were two 1-0 shutouts, and one of them was actually two shutouts in one, as Columbus and Detroit played a game without a goal until the shootout. The other shutouts all featured two goals, all of the second goals into empty nets. There were eight 2-1 games, three of which were tied 1-1 after three periods. The end result of this little survey is that 22 of the 45 games under study saw at least one team with a score of "1" or "0" beside its name.
Back when Mario Lemieux was playing, I heard him advocate "Four-on-Four" hockey for the NHL, an idea I believe I espoused well before Mario voiced it, but I was only too happy to credit him, because the NHL just might listen to a Hall-of-Famer who averaged .75 goals per game. Maybe the league agrees but knows it'll never win the approval of the players, or maybe it doesn't see any need to change its product.
But if I'm paying what can be hundreds of dollars to attend an NHL game, I want better odds than a flip of a coin that both teams will manage to score more than one goal.