Thumbs up to reigniting Sabres-Leafs rivalry
Mike Babcock spurned the Buffalo Sabres on Wednesday when he surprised the franchise and chose the head coaching job of Toronto Maple Leafs. As TSN's Dave Hodge writes, the decision will finally reignite a dormant rivalry between the two cities located just two hours apart.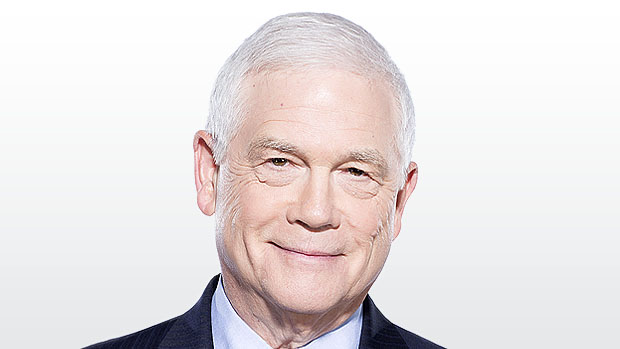 Dave Hodge
Host, TSN The Reporters with Dave Hodge
Of the places Mike Babcock didn't choose, Buffalo likes him least today.
But what about Detroit, you ask? How can he go back there as coach of the Maple Leafs and not get booed mightily? There will be some of that, but the only assumption that proved correct in this head-shaking saga was that Babcock was leaving Detroit, and it is logical to believe that Detroit had come to grips with that.
It was understood that more money was available elsewhere and the lure of a new challenge was similarly appealing. If, for any reason, Babcock had stayed with the Red Wings, he'd have had a hard time selling the idea that it was the best place for him after all. He'd have been pictured with his hat in his hand after discovering that other pastures were barren and not green. It turns out they were greener than he or anyone imagined.
So Detroit will move on, because Detroit had already begun to move on.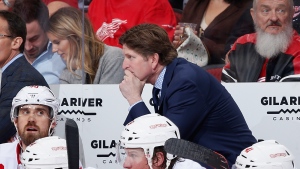 The same is not true for Buffalo. The Sabres saw themselves as the successful suitors and news reports backed them up. Buffalo wasn't prepared to lose this lottery. But losing out on Babcock is worse than seeing the wrong ping pong balls come up for Connor McDavid, because losing to Toronto is worse than losing to Edmonton. When Jack Eichel poses for pictures with his Buffalo coach, the captions will be obvious, and fun to read.
And the Buffalo-Toronto games will be fun to watch. That's the best part of what happened yesterday for all who weren't directly involved.
Thumbs up to Sabres vs. Leafs, which first began in 1970 with a legendary former Toronto coach, Punch Imlach, behind the Buffalo bench. The rivalry has never been quite as good as that, until now.
--
At the time of the 2011 draft, it was somewhat curious that the first three choices made by Tampa Bay Lightning general manager Steve Yzerman were Russian players--Vladislav Namestnikov, Nikita Kucherov and Nikita Nesterov.
Yes, this was the same Steve Yzerman whose Team Canada had won Olympic gold in Vancouver, and yes, this was the same NHL that, except for Tampa Bay, treated that draft as if Russian players didn't exist, or weren't worthy of selection.
As it turns out, Yzerman didn't get it quite right. Kucherov, and not Namestnikov, should have been his first-round pick, or so it seems these days as Kucherov sits third in NHL playoff scoring while Namestnikov sits in the press box occasionally.
As for Nesterov, he is opening the eyes of all who are watching as he justifies the decision of coach Jon Cooper to employ him as a seventh defenceman against the Rangers. 147 players were drafted ahead of him. 29 other NHL teams took 56 other players instead of Kucherov. By rough count, 25 of those players haven't yet made an NHL lineup, and some never will.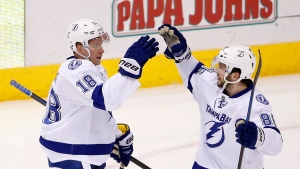 Kucherov is one-third of the NHL's hottest forward line. The others are Ondrej Palat, also drafted in 2011, 208th overall, and Tyler Johnson, for whom Yzerman didn't even need a draft pick when he was signed as a free agent, in 2011.
Whatever conventional thinking Yzerman might have chosen that year was smartly ignored. Thumbs up to good players, never mind where they were born, or how high they were rated, and the same to Yzerman and the Lightning for stepping outside the box, and the continent.