Thumbs up to undefeated Habs, down to Ducks
TSN's Dave Hodge gives a thumbs up to the undefeated Montreal Canadiens and thumbs down to the struggling Anaheim Ducks.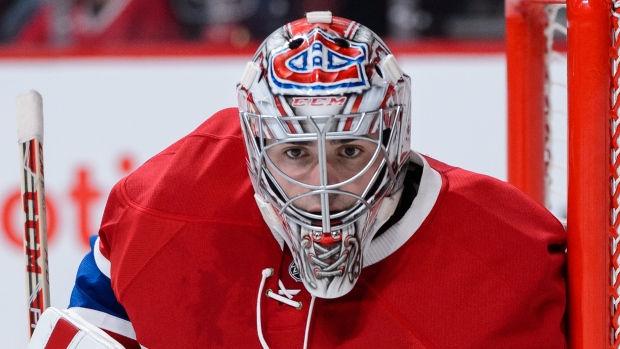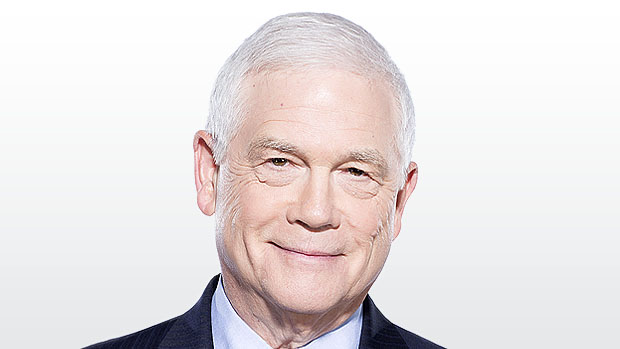 Dave Hodge
Host, TSN The Reporters with Dave Hodge
As promised, thumbs up to the Montreal Canadiens for their ninth straight regulation-time victory, the best start of its kind in NHL history, and maybe I should just stop there. That's because their 5-3 win over Toronto featured 52 shots by the Maple Leafs, more than they've ever had in a visit to Montreal.
To say the least, the Canadiens were out-worked. They were sloppy, tired, it appeared, from a game in Buffalo the night before, or maybe there was no excuse and the Leafs deserve credit for all the work they did. At this time comes the mandatory mention of one Carey Price and his 49 saves. Price had some help from posts and friendly bounces, but was still his sensational self to be the difference in the game. The Canadiens will deny that they need a loss to get them back to earth and playing their best, but it looked that way last night. Things are going very well when a 9-0-0 team needs a drawing board, or a kick in the pants.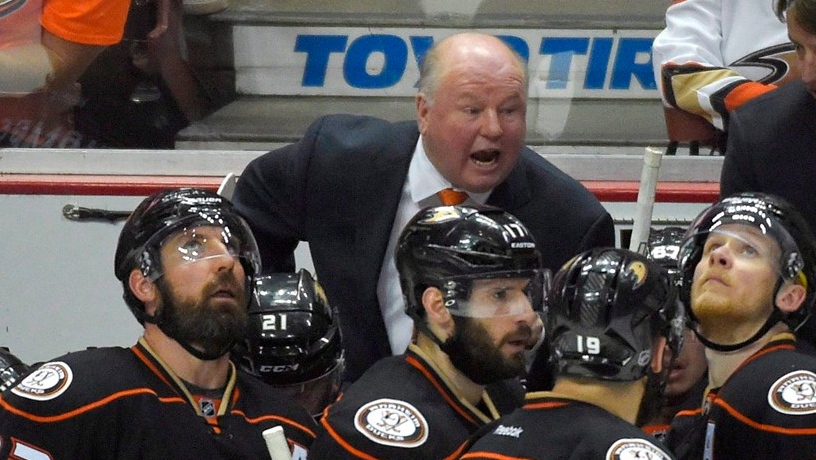 Thumbs down to the Anaheim Ducks' horrible start, which could certainly cost coach Bruce Boudreau his job. (Check elsewhere on this page to see if there's breaking news). This "coach on the hot seat" talk is not very popular, but it would stop if general managers would show more patience and stick with coaches instead of firing them. When you know that coaching changes will happen during an NHL season, and there's no such thing as "too early", you might as well try to guess who's next. Boudreau's safety net and his slippery slope are one and the same--the Ducks are supposed to contend for the Stanley Cup and a new coach comes with a certain risk, but the high expectations produce pressure that doesn't have much room for patience. When the Ducks had scored just one goal in their first four games, I said here that such a drought couldn't continue. Well, of course it couldn't. But it's not exactly raining goals when the Ducks now have only six goals in seven starts.
So Boudreau, if he looks over his shoulder, can see Randy Carlyle, Dallas Eakins, Guy Boucher and others who might replace him.
One will, if the Ducks don't start to win, and they won't do that unless they score more goals. Corey Perry, Ryan Getzlaf and Ryan Kesler combined for 78 goals last season. Perry and Getzlaf had almost that many (74) by themselves the year before, when Kesler was still in Vancouver scoring 25 times. So the thought that Anaheim could win the Stanley Cup as one of this year's favourites had to assume that the trio of Perry, Getzlaf and Kesler could approach the 100-goal mark. Gotta get the first one first, and incredibly, that hasn't happened yet.