Tiger suffers yet another setback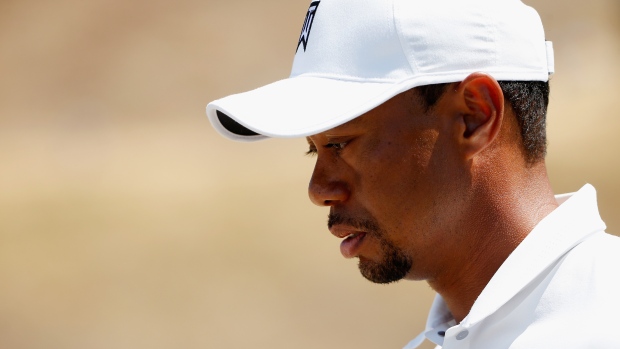 After just three rounds, Tiger Woods return to golf has been put on pause.
On Friday morning, Woods announced that he won't play either the Genesis Open or the Honda Classic as previously planned. Doctors have advised the 14-time major champion to rest his back, which went into spasm while he was playing the Dubai Desert Classic.
"This is not what I was hoping for or expecting. I am extremely disappointed to miss the Genesis Open, a tournament that benefits my foundation, and The Honda Classic, my hometown event," Woods said in a statement.
After missing 15 months recovering from two back surgeries, Woods played the Farmers Insurance Open, missing the cut but looking healthy. His scores of 76 and 72 were chalked up to rust, not back pain.
But it was a different story in Dubai. There, he walked around like an old man afraid to make a sudden movement. He shot 77, shook hands with sponsors and left for home.
It's troubling to think of what the future could be for Woods. Is this what he'll face? Will he always be on the edge, one wrong twist at the weight rack or one sleep on a bad mattress away from the next withdrawal?
"I feel good, not great," he said in an interview last week with Peter Dawson. "Granted, I don't think I'll ever feel great because it's three back surgeries."
It appears his schedule could be set week-to-week, as he waits to see how his fragile body is feeling. He could be the next Fred Couples, playing only when his back says it's okay.
It certainly has to be frustrating for Woods, who remained patient in this comeback, something he admittedly hasn't always done in the past. It seemed to pay off. He looked good at the Hero World Challenge and was excited to be back with his peers at Torrey Pines. Now he'll have to wait a little longer and sit out a few more tournaments.
The Masters? It's just 55 days away. It seems the only thing he'll be attacking at Augusta National now will be whatever Danny Willet puts on the menu at the Tuesday night Champions Dinner.
Let's just hope this is not how it ends, that Woods' career isn't finished, as many critics seem to think. I'm a believer that he still has some good golf left in him, if he can somehow get his back under control. Right now, we can't judge the state of his game until he gets healthy for some extended period of time.
The glory days are long gone but a healthy Woods – or maybe a Woods who simply isn't in pain – can compete. But when we'll see that guy is still a question that only Tiger can answer.