Toronto FC Notebook: Club will lean on superior depth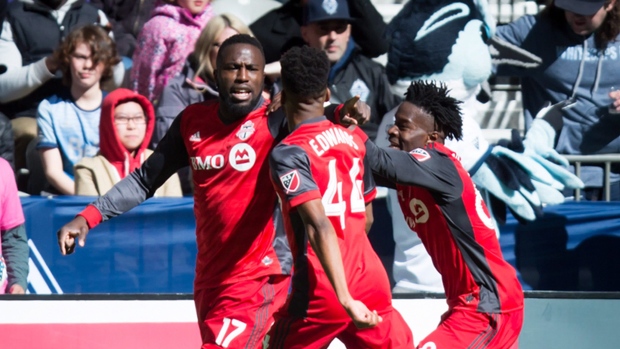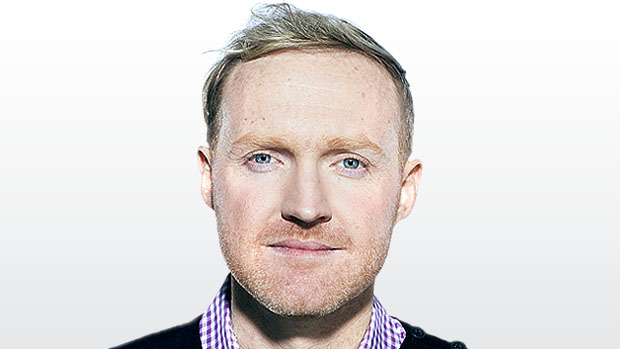 Riding high after winning a club-record six straight matches, Toronto FC was dealt a blow Monday with news star striker Sebastian Giovinco and defender Nick Hagglund will miss significant time through injury.
Losing two players of such quality and importance would have spelled disaster for Toronto even a short time ago. Depth of talent isn't something most teams in Major League Soccer are blessed with, but this TFC group is a different story.
The absences of Giovinco and Hagglund are a loss, but hardly catastrophic. It's strength in numbers that continues to see the team through a difficult early season schedule.
Head coach Greg Vanney has readymade replacements in his squad, which is made up of players with different strengths and weaknesses who have been asked to play within the team philosophy. It's easier said than done, but the coaching staff has managed to put the puzzle pieces together.
There won't be straight like-for-like changes in replacing Giovinco and Hagglund. Instead it will be about the coaching staff finding ways to play to the strengths of the available pieces.
Giovinco is a former MVP and the most dangerous player in MLS when on his game. The 2017 campaign has been one of frustration thus far as he has dealt with a number of minor injuries. Giovinco has already missed three games, and has left two others through injury before the half. The latest is a quad strain that will see him miss three weeks.
Hagglund has been as durable as they come, but will now miss eight to 12 weeks with a torn MCL. The defender was hurt in a collision with goalkeeper Alex Bono in the second half of Saturday's win over Minnesota. The good news is surgery isn't required and the ACL remained intact. Hagglund was in good spirits around the KIA Training Ground this week, sporting a new knee brace he has affectionately named Jerry.
"I'll be back," he told me with a smile on his face. After previous seasons of frustration, battling injury and waiting for his turn to get into the team, Hagglund has been a staple this campaign. He's played every position in the back three, and the second most minutes in the team. Few are better in the air in MLS, making him a difficult player to replace.
Giovinco and Hagglund each have special qualities, but Vanney has different kinds of options in attack and at the back. TFC has used 19 players in some capacity over a recent stretch of four games in 11 days. Similar squad rotation will be vital as TFC embarks on another difficult stretch of five games in 15 days, with three of the matches coming away from home (two on artificial turf).
Midfielder Jonathan Osorio (illness) also remains a question mark in the short-term, so the 16 others will carry the responsibility. It's likely that Tsubasa Endoh, who has only seen action in one game this season, and a few players who haven't seen the pitch yet this year (Jordan Hamilton, Ben Spencer, Ashtone Morgan and Oyvind Alseth) will feature in the Canadian Championship.
While there is no true replacement for Giovinco up front, Tosaint Ricketts provides a different kind of attack option. The Canadian international is coming off a big week, scoring his first three goals of the season in two games, including two match winners.
His partnership with Jozy Altidore will be a focus. The two have shown the ability to connect well in the limited opportunities they've had together. Ricketts is a player more suited to get behind the lines than hold up the play, so Altidore will be asked to play a different role, which he is entirely capable of. Altidore has already been directly involved in 10 goals on the season (six goals, four assists).
There's no doubt Ricketts will start against the Red Bulls (7:30 pm ET Friday, TSN2 and TSN 1050 Radio). New York's predictable high press under head coach Jesse Marsch makes him an ideal replacement. Ricketts has gone back to basics in recent games, playing in a higher role rather than dropping the deep. Getting on the end of balls in the box is his strength. Few are more athletic in MLS, so Friday night's matchup suits him well.
Vanney can also use Ricketts off the bench in the coming weeks, playing two behind Altidore in attack as he did in Seattle. In that match, Jay Chapman and Marky Delgado played in behind Altidore, loading the midfield and doing well to give support to the lone striker.
The return of Drew Moor mitigates the loss of Hagglund at the back. Moor is available for selection after missing the last seven games with an irregular heartbeat. Moor had played every minute before being sidelined, and will be a key cog moving forward. While the team has been cautious in planning Moor's return, he looks as close as possible to match fitness and will likely feature against the Red Bulls.
Outside of Moor, Vanney has an incredible amount of flexibility in his defensive options. Finding proper defensive coverage used to be Toronto's biggest Achilles heel. It's now a real strength.
Eriq Zavaleta has proven himself to be a capable starter to the right of Moor. Justin Morrow and Chris Mavinga are both solid options on the left. Morrow is also a top player on the left flank, so it would be natural to slot Mavinga into Hagglund's vacated role. The decision has become much more complicated by the standout play of rookie Raheem Edwards.
Edwards has been nothing short of spectacular since making his first appearance of the season in Vancouver. He set up the match-winning goal that day and hasn't looked back. Edwards has been a menace in attack down the left side, providing much needed width and pace in the team. As his service has improved, so has his understanding how to play the wing position defensively. He's worked himself into the first-choice conversation, with Morrow used in the back-three rather than on the wing on multiple occasions. Vanney will be able to rotate Morrow, Edwards and Mavinga between the three positions, depending on matchup and fitness.
Team flexibility gives Vanney options and keeps the opposition guessing. Having the added comfort of an experienced MLS veteran in Jason Hernandez is a further luxury. The 13-year MLS veteran was great in Seattle and provides adequate cover. The only area the team remains relatively thin is behind Steven Beitashour on the right side. Morrow, Edwards and Endoh can all play the position, but none provide ideal security in case of long-term loss.
Vanney may even turn to a 4-4-2 at some point, as he has in making adjustments mid-game in recent weeks. Again, it depends on the matchup and who is available. If another centre-back goes down, perhaps a change in formation would provide a stop-gap solution. For now, the team is committed to the 3-5-2.
TFC has a five-point bulge atop the Eastern Conference. They find themselves as the hunted, rather than the hunter, for a change. The team has more than enough in reserves to deal with the schedule ahead. The loss of Giovinco and Hagglund would suggest treading water, but the mindset is to kick on and continue the winning run. That kind of mentality can go a long way.