Toronto FC set for biggest week in club history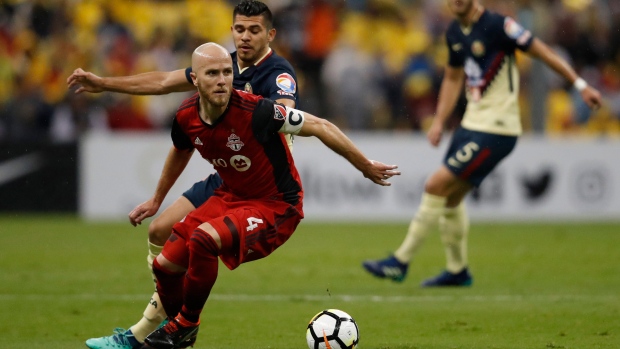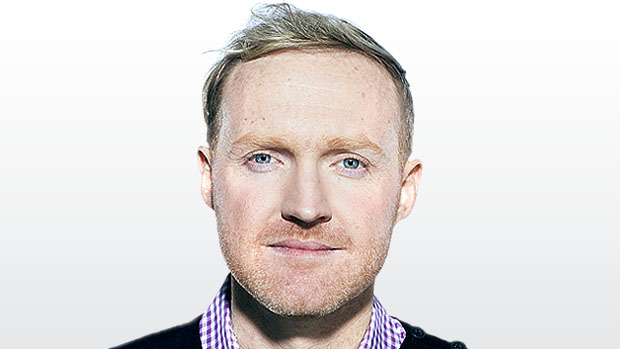 They are being billed as the two biggest matches in club history. The Scotiabank CONCACAF Champions League is on the line as Toronto FC start a home and away final against Chivas de Guadalajara Tuesday night at BMO Field (8pm et, TSN and TSN 1150 Hamilton.)
Big games under the bright lights of BMO Field are nothing new. Toronto FC was crowned MLS Cup Champions on home field just four months ago. Winning the CONCACAF Champions League is another goal, and arguably another level altogether. It's glory within the confederation that has become top priority for Toronto. It's chance to do something no other club from Major League Soccer has been able to do before. Mexican clubs have won the last 12 competitions and with the accolade as CONCACAF Champion comes the honour of representing the region at the FIFA Club World Cup in United Arab Emirates in December.
The newly introduced, convoluted format of this year's tournament has been entirely demanding on all teams involved. MLS teams have found it especially difficult, with the start of the tournament coinciding with the start of the domestic MLS season. Extreme weather conditions, travel and balancing league and Champions League commitments almost every week has been a relentless task. Timely goals, defensive assignments and squad depth have been exemplary on the run to the final. Toronto FC has made it this far in convincing fashion. They have gone from potential contender into favourite in the final two.
TFC has already made a little bit of history, on a much lesser scale. Eliminating Club America in the semifinals gave them the distinguished honour of first MLS team to get past two Liga MX oppositions in the same tournament. Their opponents Chivas de Guadalajara defeated two MLS competitors en route, and on the basis of points earned so far in the tournament will host the critical second leg.
Toronto FC will be the best side Chivas has faced thus far and conversely, Chivas will be the weakest of the three Mexican sides Toronto FC has faced. Toronto will be the favourites to win against a Mexican club for the first time in this competition and most likely ever. That's not to say Chivas aren't a decent outfit. They are an entirely different challenge than Tigres and Club America presented.
Toronto FC Head Coach Greg Vanney compares the defensive intensity Chivas plays with to the New York Red Bulls; the team Chivas beat in the last round. They put pressure on the ball, get after it defensively and play a style Vanney refers to be being "personal". That's a physical, inside your shirt kind of defensive style, where they will make you work for everything you get. So Tuesday night's game may resemble a street fight at times, with the visitors trying to manage the game, rather than take it to Toronto. There will be more opportunity for Toronto FC to build in attack than the last two rounds, but they need be wary of how and when to push, and communicate in defensive coverage when they do.
Chivas are a team comprised of all Mexican players, but are led by Matias Almeyda; a former Argentina International. The team plays in the spirit of their manager, who was a hardworking, blue collar defensive midfielder over the course of his playing career. That style will suit the visitors on a messy night in Toronto, pragmatic and committed.
The task isn't so straight-forward for Almeyda, having to cope without three of his first team players.
Captain and centre-back Jair Pereira, left-back Edwin Hernandez and goalkeeper Rodolfo Cota all miss the first leg through suspension, all three will be back for the return leg.
All the more pressure on Toronto FC to take advantage of key players missing for Chivas.
The Reds will have no sympathy for the opposition. Toronto FC finished off Club America at the Azteca without five starters either not included in the team or leaving the game through injury. Vanney is hopeful multiple players will be available to return.
Jozy Altidore (foot) will play. Gregory van der Wiel (Achilles) seems ready to follow suit. Long-term absentees Chris Mavinga (groin) and Justin Morrow (calf) are absolute in contention. With Victor Vazquez (back) having the longest odds of taking part. The team has no suspensions, but have multiple key players on cautions heading into the game. Nonsensical tournament rules don't give players any respite, even in the final, from accruing more than one yellow card. It's rule that must be rectified for the next competition.
Both teams have prioritized winning this competition. Toronto FC fielded what resembled a reserve team in a 2-0 loss in Colorado Saturday. Most players who will feature Tuesday stayed back in Toronto and watched from home. Chivas did the same Friday in a 3-0 loss to Tijuana. While Toronto FC have plenty of the season to go, Chivas sit 16th in the Clausura, six points outside a playoff spot.
The best team in MLS history against a struggling Liga MX side, the door is wide open for Toronto FC.
The honours are there for the taking. They've worked hard for it. And have no intention of joining Real Salt Lake and the Montreal Impact; two teams who came within reaching distance, only to fall short in the final. It's time to seize the moment.
Here are the three Keys to Match:
1) On the Attack: Altidore and Sebastian Giovinco have been true difference makers. The Toronto FC strikers have come up with big goals and have kept their opponent honest in approach. You can't simply plan on attacking Toronto, abandoning defensive responsibility. Toronto has far too much attacking talent. The dynamic duo will be counted on again this time around, but against a very good defensive team, they can't be isolated in attack.
Toronto will have to press. Winning the first leg is of the utmost importance. Toronto took 2-1 and 3-1 aggregate leads into the away second leg against Tigers and Club America. A strong first leg performance has characterized Toronto FC success in home and away series. They have won 11 straight two-legged ties. In five of those home and away series, Toronto FC started at BMO Field and they won the first game in each one of them, putting them in ideal position to win the series.
Chivas, a well-organized defensive team putting pressure on the ball, may look to be more conservative while missing key players. It wouldn't surprise if Chivas commit more players to the defensive side of the ball. Keeping things close going home is priority. It's been the game plan throughout the competition, having not conceded over the last 282 minutes of game action. Toronto FC need to be aggressive in attack. The risk-reward suggests it's worth it.
2) Formation Change?: Toronto has used a 5-3-2 over the last two rounds of the competition. Will Vanney risk switching things up ahead of the first leg of the final? It wouldn't surprise.
Mind games and keeping the opposing manager guessing is Vanney 101. Most thought Vanney would use that similar system ahead of the MLS Cup final against Seattle. Instead, Vanney went with a 4-4-2, adding another player in the midfield, and his team ran the Sounders off the park. With a week to prepare, don't be surprised if Vanney switches things up, forcing his counterpart to adjust.
Vanney made the comment Monday his team can win different ways. He doesn't have to sit back against Chivas. They don't possess the same attacking talent and threat as Tigres and Club America. Chivas was outshot 20-1, holding on for dear life against the Red Bulls in New York. So why not add another player in the midfielder. Auro Jr. is the ideal player to do so, potentially adding width as a more attack minded player on the right. And can be pulled back into a back five, if need be. There is versatility in this team. The question is how Vanney will use it.
3) Weather the Weather: The cold, wet and windy conditions have caused havoc in Toronto over the weekend. A month worth of precipitation fell (ice pellets, freezing rain, snow and rainfall) over the last two days. That's problematic for an already problematic surface. The field is winterized, and has been covered and well taken care of since the last game two weeks ago. A difficult winter, followed by back to back games in short offing to start the season (February 27, March 3) tore it up. So it's been about dealing with adverse conditions and getting the surface in the best possible shape possible.
Toronto FC players like the surface short and slick and have learned to compensate to a longer, slower pitch. The field has been grown out much more than usual to make up for the wear and tear. The field is playable, but less than ideal for a skilled Toronto team, preferring to play the ball at their feet with quick, intricate passing.
With rain in Tuesday's forecast, and considering the difficult weather of recent days, the conditions will be an X-factor. The wind and cold will be an added challenge for Chivas. Toronto FC is much more used to the intricacies of BMO Field. The challenge will be that it's often times easier to defend and play ugly through adverse conditions. Playing more expansive, attractive football won't come easy.
Toronto FC Key Player: Sebastian Giovinco (Striker) - No other player can turn a match on a dime than Giovinco. He's scored in each round of the tournament and has been on impressive form to start the campaign. More running off the ball may be required with Altidore dealing with a foot injury. Altidore will certainly play, but more responsibility will fall on Seba's shoulders to carry the load in a game where Toronto FC need goals. His elusive play and movement on and off the ball will challenge a backline without two starting defenders.
Chivas Key Player: Miguel Jimenez (Goalkeeper) - A seldom used goalkeeper forced to fight the conditions and a top team away from home. It's no recipe for success. The understudy Jimenez becomes the number one for this crucial match with Cota suspended. Jimenez has only played two games in 2018, giving up four goals in two losses. He featured in Friday's 3-0 loss to Tijuana, with two of the goals conceded coming off penalties. It's still a less than ideal situation, hardly giving confidence to the 28-year-old. Jimenez only started one match in all of 2017, and has only made a handful of first team starts over his career. This will best his biggest test. Toronto FC should make him work early and often.