Torts: Tuesday vs. Canada is "our championship game"
With Tuesday's looming matchup against Team Canada possibly serving as an elimination game as well as a rivalry, Team USA head coach John Tortorella called it his team's championship game. Frank Seravalli writes.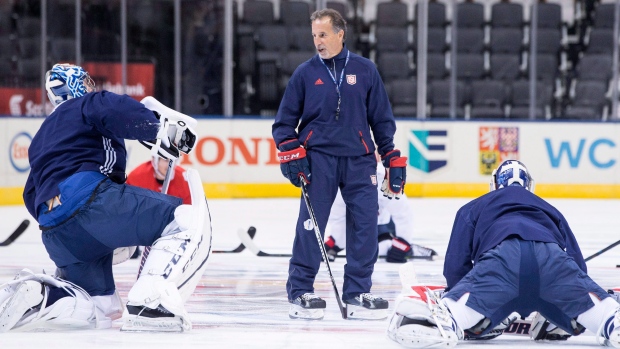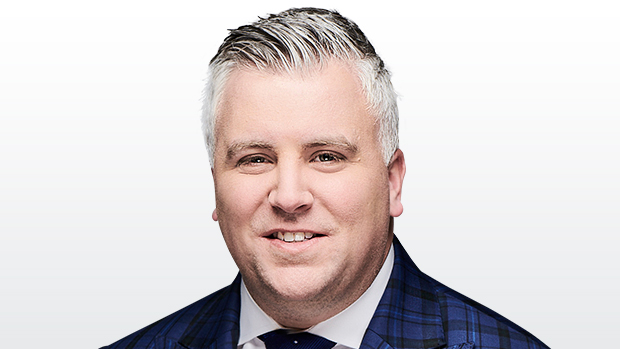 TORONTO — John Tortorella called Sunday a "day of digestion" for Team USA, a chance to choke down a colossal upset loss to Team Europe that has them on the ropes.
Nearly 24 hours later, Team USA remained as shell-shocked as the rest of the hockey world when they gathered for practice at Ricoh Coliseum.
"I think the guys are disappointed," Tortorella said. "They are going to tell you they put it behind them. I don't think they have. I'm glad we have the two days (between games) - not so much for the physical and practicing, but the mental."
Team USA will have to speed up the peristalsis quickly, because Team Canada is looming on Tuesday in a showdown that Tortorella described as the Americans' "championship game."
That isn't exaggeration, either. If Team Europe tops Team Czech Republic on Monday, Canada can eliminate the Americans with a win on Tuesday.
"Tuesday is our championship game," Tortorella said. "We knew we'd have to go through Canada. That game has just come earlier for us here right now, and that's the way we're approaching it. That is our championship game."
Said Team Canada coach Mike Babcock: "Sounds to me like it's going to be a lot of fun."
Team USA was reeling after taking hits from some of its own proud countrymen on Saturday, with critical comments from Mike Modano, Jeremy Roenick, and Brett Hull, among others.
Modano deleted a tweet in which he said World Cup organizers should just hand the trophy to Team Canada now, given the power they displayed in a flawless opening win over the Czechs.
"They're supporting us, but sometimes you need to hear some hard words to get you going," T.J. Oshie said. "They want us to win. We want to win just as bad, probably more than they do. We're working on our game hard here and we're going to rebound.
David Backes and Patrick Kane said they didn't hear or read the comments, but to be sure, the U.S. roster is well aware of what is being said and written about them.
"It's disappointing that we let guys like that down, because they were the ones who paved the way for USA Hockey and players like myself and others on the team," Max Pacioretty said. "I'm definitely frustrated that we didn't put up a better game. We want to make everyone happy, we want to make ourselves happy, our country, and I think most importantly the players who paved the way before us."
Tortorella admitted the United States may not have brought their best because "that's not a U.S. - Canada game." The U.S. has been so focused on building and beating Canada, it seems, that they lost sight of Team Europe and the other wins required to make it to the playoff round.
"I think when you play Canada, it's more of a clash," Tortorella said. "I thought Team Europe played a really patient game. As far as our readiness to play, I don't buy what you're saying as far as us not ready and not playing hard enough. It was just a different type game. But when we play our next opponent, I don't think there's going to be any problem as far as our emotion."
Slap Shots
Tortorella said to "not infer" anything about his lineup decisions for Tuesday's game vs. Team Canada when asked if it was safe to assume that Dustin Byfuglien and Kyle Palmieri would debut in the tournament … Byfuglien declined to comment when asked if his vague comments to Yahoo Sports on Thursday about standing for the national anthem had anything to do with not dressing Saturday … Tortorella said Max Pacioretty was among the group the U.S. didn't get "enough out of" on Saturday. "I thought our team needs to give us more," Tortorella said. "Patch simply has to be within that group."
Contact Frank Seravalli on Twitter: @frank_seravalli