Trade Bait: Leafs, Habs still on the prowl for D
The Toronto Maple Leafs and Montreal Canadiens remain on the search to add defencemen and may just find a willing trade partner in the Vegas Golden Knights.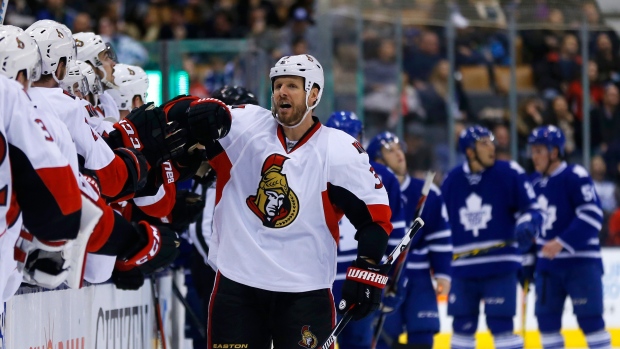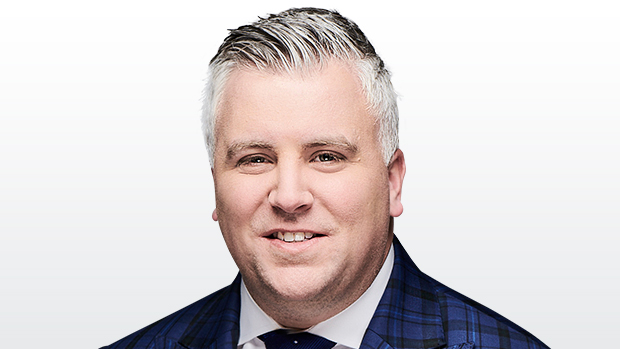 CHICAGO — Toronto Maple Leafs head coach Mike Babcock tried to play off his trip to Nashville during the Western Conference Final as a vacation.
"You know, Tootsie's is a great spot," Babcock said Tuesday. "What people didn't realize is my wife was there. We went for two nights. It was good."
Nonetheless, when he was spotted by cameras taking in the Predators-Ducks game, it was purely a business trip.
The Maple Leafs remain on the prowl for a top-four defenceman to bolster their blueline and Babcock, who finished second in Jack Adams Award voting as NHL coach of the year Wednesday night, wanted to watch some of the best in the business up close.
"Both teams had elite D," Babcock said. "We have lots of things on our team that are really good. There are some areas where we can improve. I think it's important to see the best in all areas so you know what you've got to get on your team to be successful. So it was a good series to watch that – and I like country music."
As the NHL's league-wide trade freeze is lifted on Thursday morning at 8 a.m. ET, plenty of defencemen remain on the market. Nine of the Top 20 on TSN Hockey's latest Trade Bait board are blueliners.
The Vegas Golden Knights quickly flipped Trevor van Riemsdyk and a seventh-round pick to the Carolina Hurricanes on Thursday after plucking him from Chicago in the expansion draft.
Vegas GM George McPhee is also potentially looking to peddle veterans Marc Methot or Alexei Emelin. If Vegas hangs on to Methot, he is a prime candidate to become the team's first captain.
One place Methot is not going is back to Ottawa. The Senators, of course, didn't want to lose the yin to Erik Karlsson's yang, but it's important to point out that a team can't reacquire a player lost in the expansion draft until Jan 1, 2018 – according to deputy commissioner Bill Daly.
The Golden Knights could also consider packaging part of their haul of first-round picks – Nos. 6, 13, 15 overall – in an effort to climb toward one of the first two picks in the draft. Vegas is believed to be comfortable picking in any of those three spots, but potentially getting to No. 3 could increase their chances to then jump up to No. 1.
Even after making a trade to protect Matt Dumba and Marco Scandella, one of those players could still be moved by Minnesota, as GM Chuck Fletcher waited to ensure that at most he would end up losing just one of his thoroughbreds on the backend.
The Montreal Canadiens are another team to watch as they peruse the market. The Habs lost three defencemen – Emelin, Mikhail Sergachev and Nathan Beaulieu – in the last week but got in on the action Thursday with the acquisition of David Schlemko, who was claimed by Vegas in the expansion draft. The best trade chip to continue to bolster their blueline in a meaningful way and start the reboot on defence is likely winger Alex Galchenyuk.
The watch is also on in earnest with the $6-million men – Edmonton's Jordan Eberle and Colorado's Matt Duchene – who have both been linked to the Islanders in rumours. Eberle was the first domino to fall as the Oilers sent the 27-year-old to the Isles in exchange for Ryan Strome. Some believe GM Garth Snow made an effort to clear injured forward Mikhail Grabovski's $5-million cap hit in an effort to make a play to bring both Duchene and Eberle to Brooklyn.
In other words, buckle up. It's going to be a busy weekend.
--
UPDATE: Edmonton Oilers trade Jordan Eberle to New York Islanders
UPDATE: Montreal Canadiens acquire David Schlemko from Vegas Golden Knights
UPDATE: Vegas Golden Knights trade Trevor van Riemsdyk to Carolina Hurricanes
--
Here is TSN Hockey's updated Top 20 Trade Bait board:

1. Matt Duchene, COL
Pos. C Age: 26 Cap Hit: $6M
GP: 77 G: 18 PTS: 41 Past 2016-17: 2 years Clause: None
2. Alex Galchenyuk, MTL
Pos. LW Age: 23 Cap Hit: N/A
GP: 61 G: 17 PTS: 44 Past 2016-17: RFA Clause: None
3. Travis Hamonic, NYI
Pos. RD Age: 26 Cap Hit: $3.857M
GP: 49 G: 3 PTS: 14 Past 2016-17: 3 years Clause: None
4. Marc Methot, VGK
Pos. LD Age: 32 Cap Hit: $4.9M
GP: 68 G: 0 PTS: 12 Past 2016-17: 2 years Clause: NTC
5. Marco Scandella, MIN
Pos. LD Age: 27 Cap Hit: $4M
GP: 71 G: 4 PTS: 13 Past 2016-17: 3 years Clause: None

6. Marcus Kruger, CHI
Pos. C Age: 27 Cap Hit: $3.083M
GP: 70 G: 5 PTS: 17 Past 2016-17: 2 years Clause: None

7. Tyson Barrie, COL
Pos.RD Age: 25 Cap Hit: $5.5M
GP: 74 G: 7 PTS: 38 Past 2016-17: 3 years Clause: None

8. Alexei Emelin, VGK
Pos. LD Age: 31 Cap Hit: $4.1M
GP: 76 G: 2 PTS: 10 Past 2016-17: 1 year Clause: NTC

9. Evander Kane, BUF
Pos. LW Age: 25 Cap Hit: $5.25M
GP: 70 G: 28 PTS: 43 Past 2016-17: 1 year Clause: None

10. Matt Dumba, MIN
Pos. RD Age: 22 Cap Hit: $2.55M
GP: 76 G: 11 PTS: 34 Past 2016-17: 1 year Clause: None
11. No. 6, 13, 15 Overall Picks, VGK

12. Ilya Kovalchuk, NJD
Pos. LW Age: 34 Cap Hit: N/A
*GP: 60 G: 32 PTS: 78 Past 2016-17: UFA Clause: None

13. Derek Stepan, NYR
Pos. C Age: 26 Cap Hit: $6.5M
GP: 81 G: 17 PTS: 55 Past 2016-17: 4 years Clause: None

14. Chris Tanev, VAN
Pos. RD Age: 27 Cap Hit: $4.45M
GP: 53 G: 2 PTS: 10 Past 2016-17: 3 years Clause: None
15, Jason Demers, FLA
Pos. RD Age: 29 Cap Hit: $4.5M
GP: 81 G: 9 PTS: 28 Past 2016-17: 4 years Clause: NTC

16. Robin Lehner, BUF
Pos. G Age: 25 Cap Hit: N/A
GP: 59 GAA: 2.68 SV%:.920 Past 2016-17: RFA Clause: None

17. Jimmy Hayes, BOS
Pos. RW Age: 27 Cap Hit: $2.3M
GP: 58 G: 2 PTS: 5 Past 2016-17: 1 year Clause: None
18. Jori Lehtera, STL
Pos. C Age: 29 Cap Hit: $4.7M
GP: 64 G: 7 PTS: 22 Past 2016-17: 2 years Clause: None

19. Colin Miller, VGK
Pos. RD Age: 24 Cap Hit: $1M
GP: 61 G: 6 PTS: 13 Past 2016-17: 1 year Clause: None
20. Calvin de Haan, NYI
Pos. LD Age: 26 Cap Hit: ---
GP: 82 G: 5 PTS: 25 Past 2016-17: RFA Clause: None
*KHL stats
Traded Today:
1. Jordan Eberle, EDM
Pos. RW Age: 27 Cap Hit: $6M
GP: 82 G: 20 PTS: 51 Past 2016-17: 2 years Clause: None
3. Trevor van Riemsdyk, VGK
Pos. RD Age: 25 Cap Hit: $825K
GP: 58 G: 5 PTS: 16 Past 2016-17: 1 year Clause: None
4. David Schlemko, VGK
Pos. D Age: 30 Cap Hit: $2.1M
GP: 62 G: 2 PTS: 18 Past 2016-17: 3 years Clause: None