TradeCentre: Western Conference needs, wants, wishes
With the NHL's trade deadline looming, TSN Senior Hockey Reporter Frank Seravalli provides a look at each Western Conference team's needs, wants and wishes.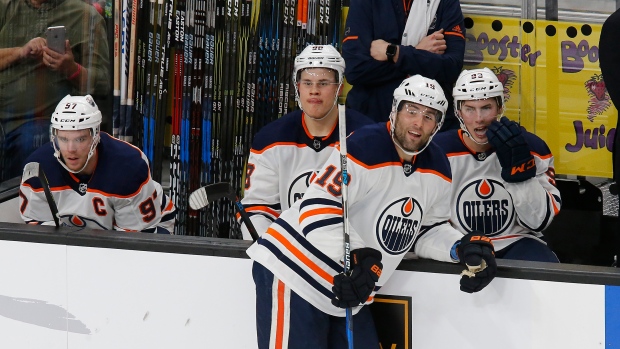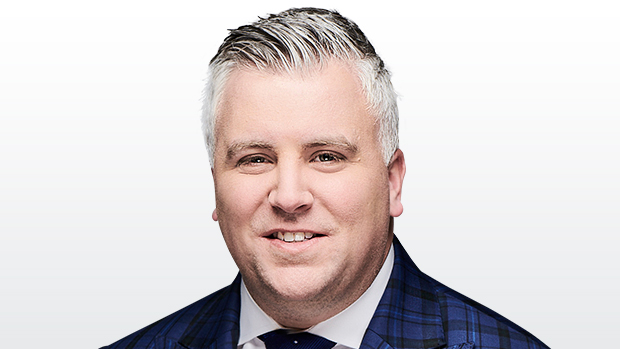 With the NHL's trade deadline looming, TSN Senior Hockey Reporter Frank Seravalli provides a look at each Western Conference team's needs, wants and wishes:
ANAHEIM
Top priority: Get healthy
Scoop: Ryan Getzlaf and Corey Perry have been in the Ducks' lineup together just nine times in 45 games this season. Despite that, Anaheim has remained well within striking distance of the playoffs in the second half of the season. The thought is GM Bob Murray already made his move by bringing in Adam Henrique from the Devils in November, but the Ducks could still use to inject a scoring winger on either side on the second or third line.
ARIZONA
Top priority: All-in for Dahlin
Scoop: John Chayka insists inquiries about Oliver Ekman-Larsson have "not lasted more than five seconds." The question is: If the Coyotes can somehow land the No. 1 pick and Rasmus Dahlin, does that make Arizona more or less likely to move Ekman-Larsson? Dahlin could provide the flexibility to move OEL without worry, but the idea of those two Swedes anchoring the backend could be pretty tempting and make OEL want to stay. Either scenario highlights the importance of winning the lottery.
CALGARY
Top priority: Depth scoring help
Scoop: Defence is set. Top two lines are cooking. Mike Smith has exceeded expectations. The Flames are heating up, but they could use to squeeze a little more out of their bottom-six forwards. Finding an upgrade for Garnet Hathaway at right wing or Matt Stajan at fourth-line centre could go a long way to solidifying the lineup.
CHICAGO
Top priority: See if Hawks' pillars figure it out
Scoop: Stan Bowman's Blackhawks aren't expected to be major players leading up to the deadline. They won't be in the market for a major rental to shake the doldrums. Instead, the plan is to see how this plays out before Bowman attempts any reconstructive surgery in the summer.
COLORADO
Top priority: Ride the wave
Scoop: The smart money isn't on the Avalanche to get in, but Colorado's transformation from worst team in the salary cap era to playoff contender has been stunning. GM Joe Sakic looked to the future when dealing Matt Duchene to Ottawa, but these young Avs don't have that much more fat to trim, meaning he could let this pesky group try to play themselves in as is.
DALLAS
Top priority: Stay the course
Scoop: GM Jim Nill said recently he likes his team, so the odds aren't on a drastic move. Eyebrows were raised when Jason Spezza was a healthy scratch on Monday, but it's hard to envision a taker for his $7.5 million cap hit, which also covers next season. If the Stars can find a way to get Spezza going, they actually have a pretty balanced attack considering they have nearly four players with 40 or more points. The second and third lines each have 20 goals and no fourth liner is older than 24.
EDMONTON
Top priority: Shooting winger to play alongside Connor McDavid
Scoop: It's nearly a toss-up in priority with Edmonton's craving for a right-shooting, power-play specialist on defence. But with an apparent lack of skill up front serving as the primary reason for the Oilers' shocking downfall – causing McDavid to practically drag along his linemates this season – it's as important a need as possible.
LOS ANGELES
Top priority: Third-pair defenceman
Scoop: Ahead of his first deadline in the big chair, GM Rob Blake has identified a defenceman who can float between the second and third pairs as the main target. There is a big minutes disparity from Derek Forbort and Alec Martinez to Christian Folin, Kurtis MacDermid and Oscar Fantenberg. The Kings are looking for a versatile defender they can rely on if need be.
MINNESOTA
Top priority: Second-line left wing
Scoop: Chuck Fletcher went all-in last year and got burnt, trading first and second-round picks for rental Martin Hanzal to only win one playoff game. Owner Craig Leipold has been supportive but said, "In hindsight, geez, I wish we wouldn't have done that." Fletcher reportedly doesn't have a contract for next season, but the belief is he won't go down without pushing every possible button. The Wild could use help on the left side, where Tyler Ennis and Joel Eriksson Ek have underwhelmed.
NASHVILLE
Top priority: Top-nine scoring winger
Scoop: There aren't many holes in this Predators lineup, which has been incredibly consistent (18-6-4) since Kyle Turris' November addition allowed them to go three deep down the middle. But GM David Poile will look to add a little scoring punch on the wing as Nashville tries to become the first Stanley Cup finalists to return to the final since 2009.
ST. LOUIS
Top priority: Top-six forward
Scoop: The Blues have been crippled by injury pretty much since the start of training camp. Losing Robby Fabbri for the season was one thing, but they haven't been able to cope without Jaden Schwartz, going 6-9-1 since he went down in early December. GM Doug Armstrong has his extension now and with that the sense is he prefers to add a forward with term to make multiple runs instead of just taking one crack with a rental.
SAN JOSE
Top priority: Fourth-line centre
Scoop: The Sharks are perilously close to no man's land – missing the playoffs with no prayer at the draft lottery – which is why some think GM Doug Wilson will make a push at the deadline. Right now, the goal is to improve the fourth line, but the Sharks never did replace Patrick Marleau. Without second and third-round picks in the arsenal, a real fix may have to wait until the summer, because this might only be a Band-Aid.
VANCOUVER
Top priority: Sell, sell, sell
Scoop: The only way for the Erik Gudbranson trade to turn more sour for Vancouver would be to double down and attempt to re-sign him. That has reportedly not been ruled out. But the Canucks (4-11-2) have already been one of the NHL's worst teams since December, so the play is to sell off rentals Thomas Vanek and Gudbranson as the rebuild continues.
VEGAS
Top priority: Determine James Neal's asking price
Scoop: So far, only preliminary contract discussions have taken place between the Golden Knights and Neal's camp. If Jonathan Marchessault required six years at $5 million per season ($30 million), Neal probably fetches a significantly higher cap hit. If Vegas doesn't want to pay, they just may stick to the long-term vision and move Neal for future assets, no matter how well they're positioned in the standings.
WINNIPEG
Top priority: Impact centre
Scoop: Kevin Cheveldayoff has made a league-low four trades since he last beefed up the Jets' roster for a playoff run four seasons ago. But word is Winnipeg doing due diligence on a potential impact centre that would bolster the Jets for potential postseason matchups against Nashville or St. Louis in a significant way once Mark Scheifele returns.
Contact Frank Seravalli on Twitter: @frank_seravalli