Transfer window continues to destroy games worldwide
The European transfer window shuts closed on Tuesday, but like it has over the past several years, having the window open after new seasons have started disrupts and unsettles players across the globe. Kristian Jack looks at the havoc wreaked this summer by potential transfers looming over the heads of a number of top players.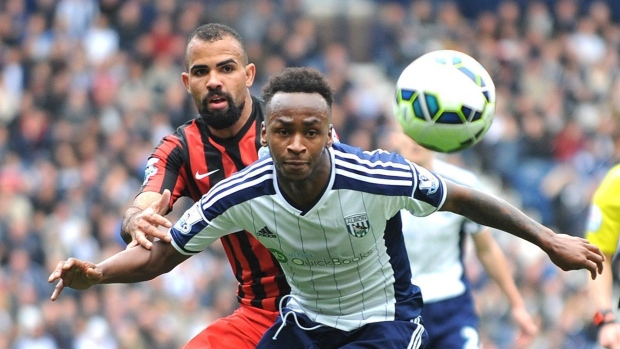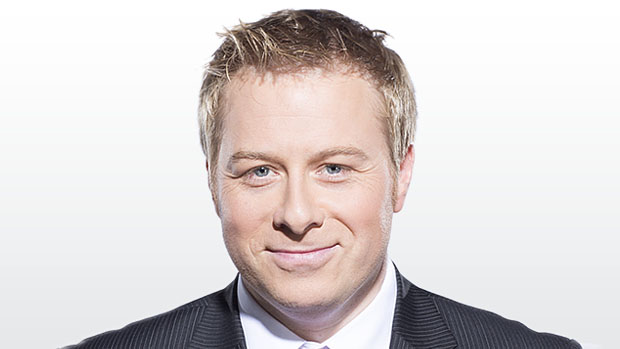 They were late but, then again, no one really expected them to be on time anyway.
Eventually a helicopter appeared into the glorious late afternoon Marseille sky, carrying the players while the rest of us waited amongst the crates close to the water below. Set away from the hustle of downtown, it could easily have been a scene out of a James Bond movie, but instead the narrative was much more relaxed.
Footballers were arriving on site to show off new third kits, predominantly for use in the Champions League, made by Adidas.
The first pair on to the tarmac and onto the mini pitch set up to showcase their threads were Manchester United duo, Ashley Young and Morgan Schneiderlin.
The French midfielder was warmly greeted in his homeland; he smiled, waved a couple of times, played a quick 2-on-2 game against Milan and said his goodbyes. There was to be no media availability for Louis van Gaal's men.
This is not unusual. In a world where more media members than ever do what they can to get soundbites from players who are increasingly mastering the art of saying nothing while saying something, events like these have become a bit like scenes at the zoo, when animals approach you thinking its feeding time and really you have little to offer.
Schneiderlin - if available - would have likely danced around questions about the Champions League draw and about United's start of the season. All I wanted to know from him was how much better was it for him to move to United when he did.
This time last season he was a Southampton midfielder. Like John Stones and Saido Berahino this summer, he was among the Premier League's most wanted men, escaping the clutches of the giants of the game and being told to stay put. His move inevitably followed, but not until nine months after he had he was unfit to play for Southampton after having his head turned elsewhere.
Stones and Berahino will also bring in the moving company one day. They may well have a glitzy ceremony of their own to show off a new kit for a new team in the near or distant future, but for the moment the pair remain poster boys for a transfer window that continues to destroy games across the globe.
Thankfully, it all mercifully comes to a close next week. As the window slams it closes the book on a damaging period in the game.
It was van Gaal himself who called the whole thing "a circus" on the eve of the new season, discussing the challenge he has of playing games when the transfer window is still open. Few will feel sorry for the Dutchman or Manchester United for that matter, who may still take advantage of the remaining time to sign a dynamic attacking player. If he does, it will come more than 10 weeks after he first addressed the media in mid-June about remodeling his squad for the new season. After all, over 70 days to do your business certainly seems more than adequate.
Fewer will also feel sorry for players in this situation. Stones was abused by his own fans in a midweek cup match at Barnsley, and rumours of fans invading his neighbourhood forcing him to sleep elsewhere were in the English press on Friday. Berahino, who reportedly told West Brom manager Tony Pulis not to pick him ahead of the Chelsea match last weekend, will also have lost some supporters for a diabolical stance in an attempt to move elsewhere.
Pulis and Everton boss Roberto Martinez may deserve some sympathy here, and their owners certainly deserve credit for so far standing firm and not being bullied into a corner and handing over their prized possessions.
As the Champions League draw has shown, the football hierarchy is not being hidden in some Swiss cupboard. It is abundantly clear for us all to see that the haves are having much and the have nots are having very little.
While Schneiderlin kicked a ball about with Young in Marseille, Everton released a statement regarding the future of defender Stones.
Chairman Bill Kenwright was clear in his message: "Everton Football Club has rejected a transfer request from John Stones. Since the start of the transfer window, we have resolutely turned down offers from another Premier League football club for our player. John is not for sale and he will remain a highly valued member of our first team squad."
It was time for Everton to do some significant talking as Chelsea has been doing for some time.
Over a month ago, Gary Cahill remarkably talked at length about why Stones should sign for Chelsea, how it helped him, helped him for England, the allure of trophies, etc.
In truth, nobody learned a thing from the comments. Anyone can tell you how much Stones would benefit from a move, but Everton had every right to be furious with Cahill. John Terry also joined in later on the public courting of the defender.
Everton boss Martinez gave an intelligent and calculated response: "You know that is illegal, the rules don't allow you to comment on players that are registered at other clubs in that open manner."
Chelsea believe they should always get what they want. They are not alone.
"I think when Manchester United want a player he should come," said van Gaal in an explanation for why he will keep David de Gea.
Real Madrid, targeting the goalkeeper, clearly believe the same.
These are just some of the main storylines around this summer's transfer window. Yet, as rain fell again in late August in England, the window still remained open.
Never before have so many managers complained about it being open when the season has started. The stance of "lower" teams so far has been admirable. Too often in the past teams at this level with no interest in selling have had the giants barge into their homes and convinced their most valued goods to leave with them before handing over the money as they leave.
But just how much value is in what they give? Premier League clubs who win little but look to remain in the league each year - like Everton and West Brom for example - will benefit from huge revenues going forward under the new television deals. This does not mean these clubs no longer need to sell players, but it certainly means they can make a bigger stance at this time of year.
It is easy for us to laugh at the prices linked to the transfers of Stones and Berahino, for example, and mock compare to other noted international stars going for far less, but this is no longer just about an increase in their value because of their nationality. The window is almost over. It has taken Chelsea over two months to try and get a player at the level of Stones, so why would anyone think Everton can come close in a matter of hours?
Chelsea went shopping for something not for sale. They have hunted and hunted for it and found a way to buy it on an auction site, but the owner keeps saying no. The value to most is now at an absurd level, but for the owner it is still not tempting enough. We only have to look at how quickly the jury is now in on what Tottenham did with the Gareth Bale funds to see just how difficult it is to sell talent and find it with the money.
Meanwhile, games still go on but remain as secondary importance to news outlets. The transfer window is not only too long it is a distraction to where the true stories should lie. Stones is a fine defender, but we would all benefit much more if we read as much about his game and what makes him so talented as we do about what is going on between teams after his services.
That argument needs to take place in the real football summer. Now is the time we should be talking and learning about what's happening on the pitch instead of in the boardrooms.