Trotz one win from a hockey life come full circle in Washington
Nearly 36 years after the Capitals brought Barry Trotz the player to training camp to be a minor-league leader or future coach, he is one win away from a hockey life come full circle with the franchise that started it all.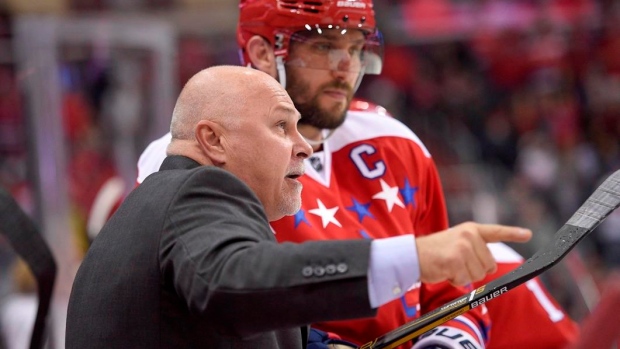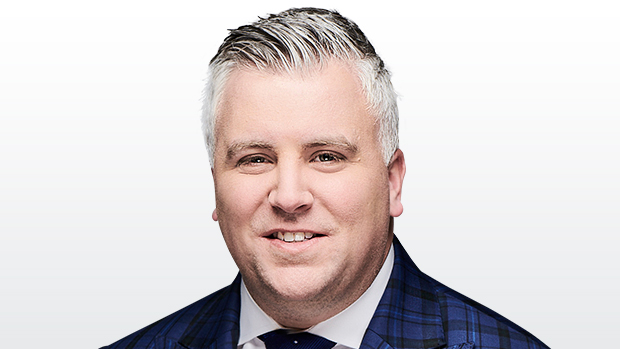 LAS VEGAS — A young Barry Trotz remembers taping his stick before the conversation that changed his hockey life.
It was 1982 and he was at his first (and only) NHL training camp with the Washington Capitals. He was gearing up when he saw newly minted Capitals GM David Poile and director of player personnel Jack Button in the stands.
"I went up to them and I said, 'Hi, I'm Barry Trotz'," Trotz recalled Wednesday. "I said 'I wanted to let you know I'm going to make it real difficult for you to cut me.'"
Button, who spotted Trotz with the WHL's Regina Pats, laid the compliments on thick.
"I know who the hell you are, I invited you here," Button told him, laughing. "Barry, we love your competitiveness. We love your heart."
At this point, Trotz got all pumped up, envisioning himself as an NHL player.
"But you have no future as a hockey player," Button deadpanned. "We brought you here because we think you can be a minor-league leader or a coach someday."
Trotz was gut-wrenched. A quick assessment from Capitals coach Bryan Murray, Trotz's first junior coach in Regina, confirmed his fate. He hadn't even stepped on the ice yet.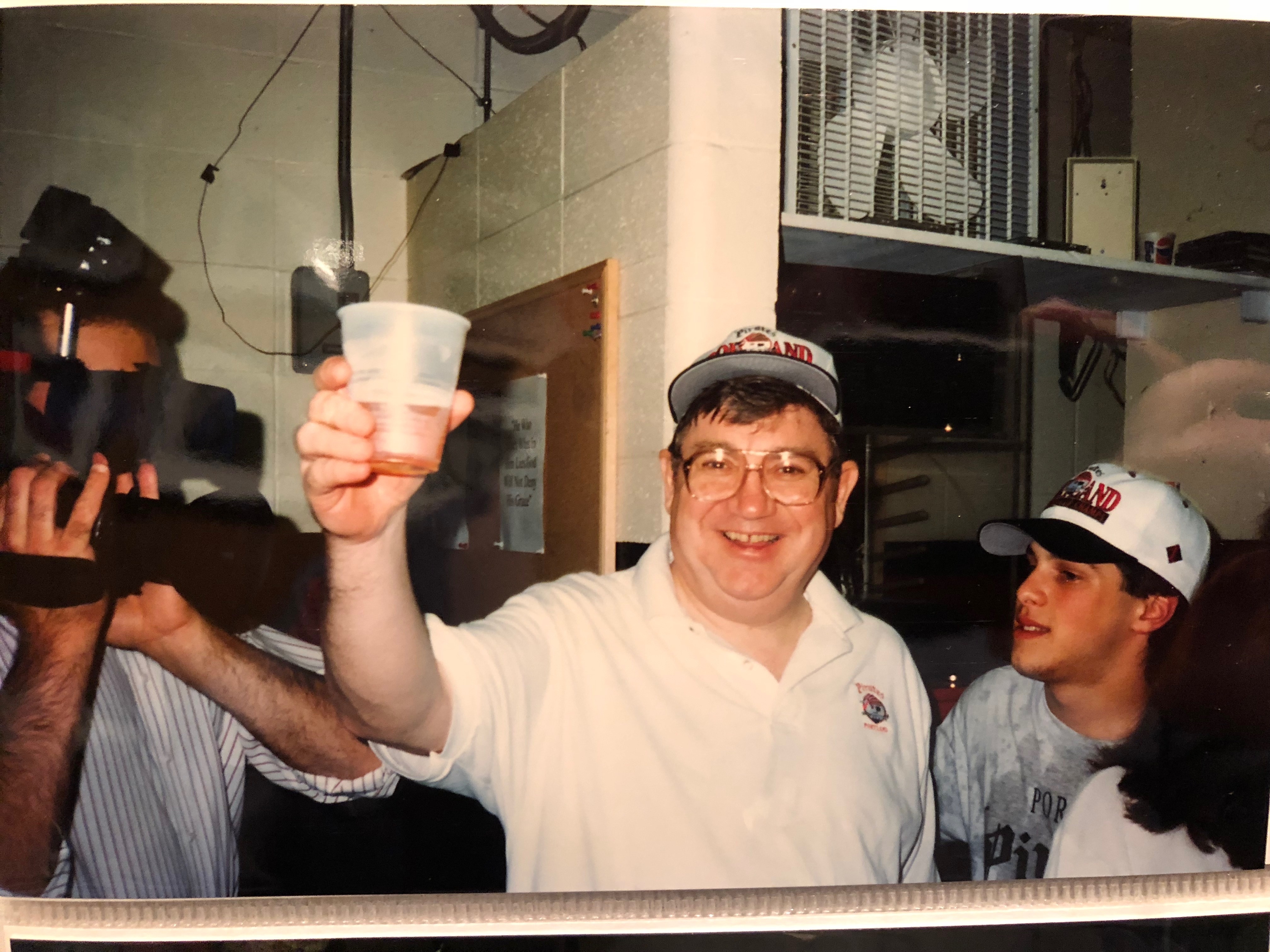 Button saw the potential. He told Trotz to go get an education at the University of Manitoba and the Capitals hired him as a part-time scout for $5,000 per year.
Nearly 36 years later, the man who couldn't play – the coach they said couldn't win – is one win away from a hockey life come full circle with the franchise that started it all.
Trotz and the Capitals can clinch the Stanley Cup with a victory over the Vegas Golden Knights in Game 5 on Thursday night. No coach has won more games (762) in NHL history without his name being etched on the Cup.
"Holy mackerel, it really is an incredible story," Poile said Wednesday. "Jack saw something in Barry. I think Jack would be feeling the same as how I feel watching all of this, just so happy that it might finally be happening."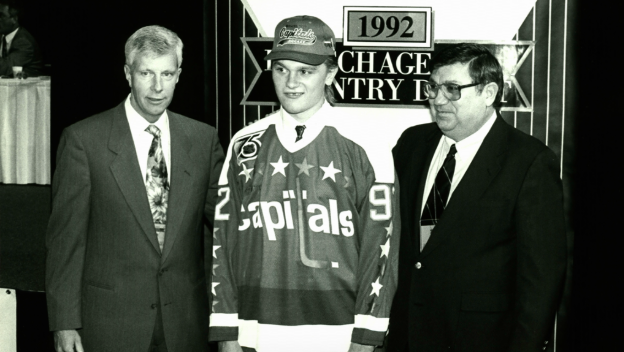 Despite the stakes, the Capitals say they have never seen a more relaxed Trotz. From skating the "hot lap" to reminding the assembled media to "hydrate" because the extracurriculars in Vegas (not the desert heat) to reenacting Patrick Kane's "real smooth" Gatorade commercial, Trotz has been the picture of calm in front of the camera.
"You work so hard to get here and you want to make it happen," Trotz said. "This is a time to enjoy. Why make it tense?"
When Button's son, TSN director of scouting Craig Button, saw the video of Trotz's lap around the ice in the Conference Final, he fired off a text to Trotz.
"My dad was right all along," Craig wrote. "You would have never made it. The video doesn't lie."
Trotz howled when he read it. That mentality has rubbed off on his team.
"I think we have a way better aura than we had in the past," John Carlson said. "Some of that is success-driven, some of it maybe a realization too that maybe we need to be a bit more level-headed."
That Trotz is level-headed and calm is impressive considering he doesn't have a contract for next season. He has won two President's Trophies, averaged 111 points, and pulled down a .677 points percentage over these four seasons in Washington – but the Capitals have not extended his contract.
"Maybe that's why he's so relaxed," Nicklas Backstrom surmised. "He doesn't know what's going to happen and I don't think anyone knows. I think he's just enjoying this like anyone else here."
Trotz hinted Wednesday that the fact he entered this season as a lame duck bothered him, saying he "went through a few things last summer that gave me some really good clarity on how I define myself or how I define people."
"You don't know … [if] you're ever going to get to this moment again," Trotz said. "Some of my best friends, they haven't had this moment. They're still waiting for it. Some of them have had it and won Cups. They all have different stories. Mine is I'm going to enjoy this process, because you know, it's taken a long time to get here."
Trotz, 55, has been an NHL head coach every season since Poile brought him to Nashville in 1998 as the Predators' inaugural coach but it wasn't a straight line to where he is now. Trotz gave up coaching in the Manitoba Junior Hockey League be a scout with the Capitals.
That part-time scouting job in 1983 led to Trotz becoming the team's full-time Western Hockey League scout based in Regina, then pro scout based in Calgary, to chief west coast scout in Vancouver before Poile brought him to Baltimore to become an AHL assistant coach in 1990
It wasn't always glamorous. Trotz's wife, Kim, left her bread-winning job as a dental hygienist in Vancouver so he could pursue his dream with the Baltimore Skipjacks.
Two years in, Trotz thought he was being fired. He met with Poile on a Friday afternoon after a subpar season and Poile ominously led him into the weekend with "We'll see. We'll talk on Monday." He survived with a little help at home.
"My wife, Kim, always had this way of steering me, she knew where we should go," Trotz said Wednesday. "Her sacrifice has been incredible. There were a couple lean years there. We were a single-income household, just starting a family. I think we were living right on the poverty line, all of us coaches in the same complex near Piney Orchard [rink] in Maryland."
Trotz was ultimately promoted to Skipjacks head coach and moved with the Caps' affiliate to Portland, Maine. He developed the kids, coached the complementary veterans, and the Portland Pirates won the 1994 Calder Cup.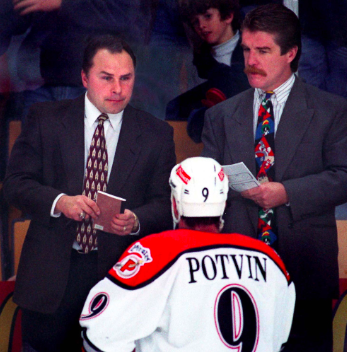 Trotz can become just the second coach in the 81-year history of the AHL to win both the Calder Cup and Stanley Cup with the same organization. Bob Hartley did it first with the Colorado Avalanche (Hershey) in 1997 and 2001.
Poile will be watching to see if Trotz can hoist the Cup that has eluded Poile himself these 36 years.
"In this business, you are graded on whether you win the Cup or you don't. That's it," Poile said. "He's had so many great teams that just couldn't seem to get over the hump. Barry deserves this as much as anyone. He has always operated by doing the right thing. It's been a privilege to be a part of his story."
The only shame is that Jack Button, who passed away in 1996 after a battle with leukemia, will have to watch from above. Button liked to call Trotz his "favourite son," much to the amusement of Craig and his brothers Tod and Sean. Craig said Jack would be "beaming with pride" see Trotz pull this off with his team.
Trotz said he has often thought of Button these playoffs. He keeps a photo of the late Button in his office – a reminder of this crazy hockey life.
"You know, I would have loved to win one in Nashville, just because of how close I am with David and so many people there," Trotz said. "But it would mean a little more to do it here."
Contact Frank Seravalli on Twitter: @frank_seravalli