Trotz implies Pens get preferential treatment
Capitals head coach Barry Trotz did not hold back on Monday when asked about the NHL's decision to suspend defenceman Brooks Orpik three games for his late hit on Penguins defenceman Olli Maatta.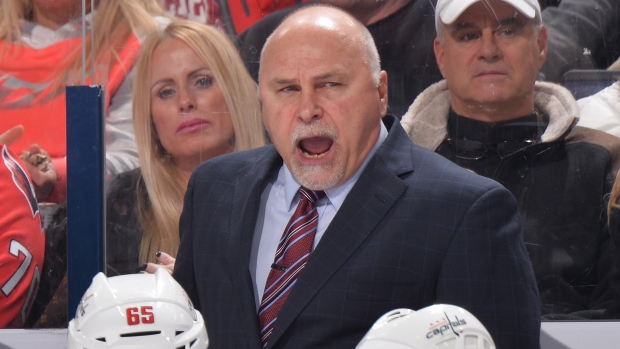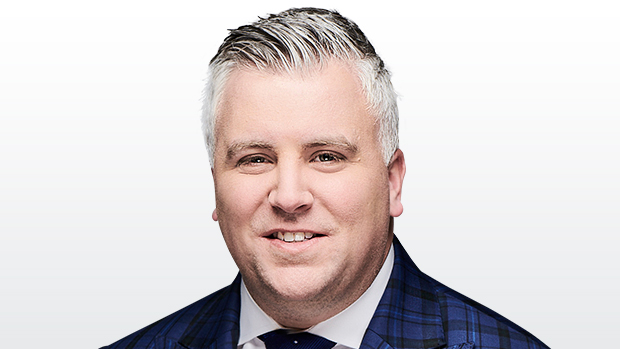 PITTSBURGH — Capitals head coach Barry Trotz did not hold back on Monday when asked about the NHL's decision to suspend defenceman Brooks Orpik three games for his late hit on Penguins defenceman Olli Maatta in Game 2.
Trotz implied that the Penguins received preferential treatment from the NHL, that Orpik's punishment was bigger because the Penguins were the victims.
"I'm disappointed obviously with the suspension," Trotz said. "Looking at it as Brooks said, it was a little bit late. I'm more disappointed in the length than anything. Dmitry Orlov (hit from Pierre-Edouard Bellemare) in the previous series, I thought it was career-ending. They get one game.
"I'm disappointed, but I'm not surprised based on who we're playing and all that. We'll just go forward."
When asked to clarify his statement, making sure he meant to lob such an accusation, Trotz doubled down in his reply: "Yes. Take it for whatever you want."
Two other Capitals players, Mike Richards and Tom Wilson, were vocal on Monday in their assessment that Orpik's suspension was excessive.
Trotz also hinted that Maatta may have also sustained a concussion in Pittsburgh's first-round series against the New York Rangers. Maatta's injury may have played a role in the suspension decision.
"I think looking back at the previous series, I think Maatta might have been hurt in the same way," Trotz said. "But, who knows? He got hit a couple of times.''
Trotz's opinion is not necessarily grounded in reality. Yes, Bellemare received a one-game suspension for his hit on Orlov. But Philadelphia's Brayden Schenn was hit with a three-game ban for launching himself into T.J. Oshie in the series finale, even though the Flyers were eliminated from the playoffs. Schenn will serve his suspension at the start of next season.
Orpik, 35, will not be eligible to return until Game 6. This is his third career suspension, but first in the last decade.
He did not try to defend his hit on Maatta and became emotional when asked about his relationship with Pittsburgh's 21-year-old blueliner, whom Orpik considers a friend. Orpik said he talked to Maatta after Game 2 but did not disclose details of their conversation.
"I think it was fair," Orpik said of the suspension. "It was a bad hit. It was intended to be a hard hit, definitely not at his head, but I don't think there is anything that you can argue that it was definitely late. I think that was pretty black and white."
The situation hit home for Orpik, who was clearly concussed on April 18 when his head bounced off the glass after a hit from Flyers forward Ryan White. Orpik was barely able to skate off the ice under his own power that night, with the NBC broadcast reporting he was not responding to commands from trainers.
Orpik did not play in the remaining three games of that series but returned in time for Game 1 last Thursday.
"I was in a similar spot two weeks ago, so it's tough hearing people try to say I was intentionally trying to hit him in the head," Orpik said. "I've dealt with enough head and neck issues to know that was tough to watch."
Trotz also responded to NBC analyst Mike Milbury, saying it was "a joke" that Milbury called Orpik a "predator" during the Game 2 broadcast on Saturday.
"That's not him," Trotz said. "He's an honest, hard-nosed player. And I think a lot of players around the league will tell you that. Does he hit hard? Absolutely. Absolutely, he hits hard. But that's not a predator. A predator is a guy that's trying to hurt people … It would be very unfair to paint him that way. If you know anything about Brooks, he's one of the classiest guys, one of the true pros in the league."
Wilson referred to Milbury is a "respected hockey icon," but also took issue with his comments. Wilson was fined $2,400 on Friday for his knee-to-knee contact with Connor Sheary in Game 1.
"I don't think it's fair for guys who have talk shows after the games to be calling Orpik a predator," Wilson said. "That's not great for players to hear … When you do get called those names, it's not great … It pisses me off a little bit more when they're going after my teammates. Respected hockey icons that have say, that have opinions on the game go and say something like that, it's not really fair. Especially when you know Orpy, he's such a great guy."
Trotz said anyone who watches the game from up-close realizes how fast the decision-making process is on the ice. He invited reporters to watch a game from the bench, since the higher up they are in the press box, the slower the game looks.
Orpik described it as a "pretty quick" play, one that he regrets and will now have to live with for the next three games.
"I know it's pretty easy to watch in slow motion and second-guess your decision," Orpik said. "(I) made a pretty bad mistake with how late it was. That's about all I got. It was a bad decision … Whatever they gave me was something I was just going to have to accept. That's what we're going to do moving forward here and hopefully across the league they start punishing everything else the same way."
--
Contact Frank Seravalli on Twitter: @frank_seravalli