Van Riemsdyk in holding pattern with Tavares undecided
Upwards of eight teams remain in the mix for the high-scoring winger with the Free Agent Frenzy just 48 hours away, Frank Seravalli writes.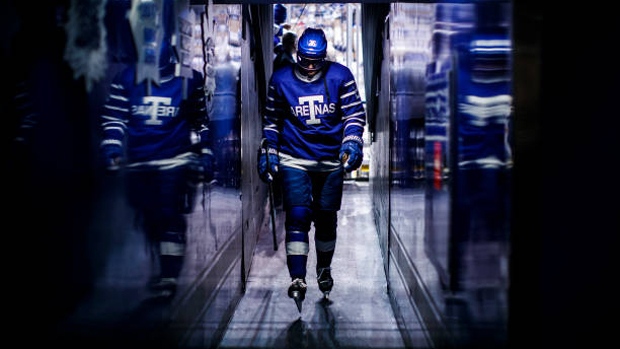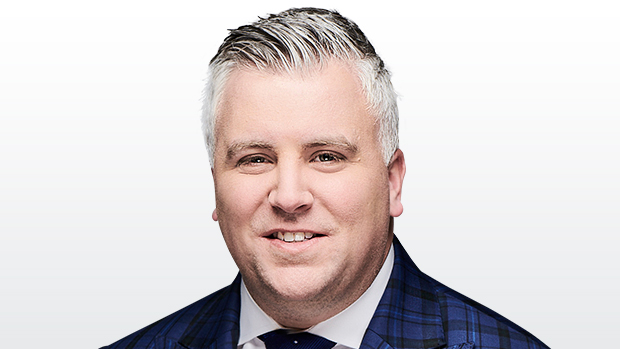 The top two players on TSN's Top 75 Free Agents list are inextricably linked.
JvR is waiting for J.T.
Several of the six teams courting John Tavares also have offers ready for James van Riemsdyk, which has seemingly put van Riemsdyk in a bit of a holding pattern with the Free Agent Frenzy just 48 hours away.
The Toronto Maple Leafs are not one of those teams. There has been limited contact between the Leafs and van Riemsdyk's camp, which all but signals the end of the JvR era in Toronto.
More than 12 teams have engaged with van Riemsdyk since the free agent interview period opened on Sunday. Interestingly, the list grew over the course of this week, including after Rick Nash notified teams he would not be participating in the July 1 sweepstakes.
Upwards of eight teams remained in the mix as of Friday afternoon.
Van Riemsdyk, 29, is the clear cut No. 2 free agent on the board this summer – the premier scoring winger available coming off a 36-goal season. He has averaged 31 goals over his last four full seasons.
For Van Riemsdyk, like Tavares, it is not solely about dollars. Van Riemsdyk is also focused on overall fit in the lineup, intended deployment, potential to win, facilities and training and recovery methods.
Van Riemsdyk is quietly and carefully considering his options, deliberately out of the spotlight as he works through the process. Once the Tavares domino falls, he could quickly find clarity on his situation.
Here is TSN Hockey's latest Top 75 Free Agents available ahead of Canada Day:

Top 75
| RK | Player | Team | Pos | Age | GP | G | PTS | 17-18 |
| --- | --- | --- | --- | --- | --- | --- | --- | --- |
| 1 | John Tavares | NYI | C | 27 | 82 | 37 | 84 | $5.5M |
| 2 | James van Riemsdyk | TOR | LW | 29 | 81 | 36 | 54 | $4.25M |
| 3 | Paul Stastny | WPG | C | 32 | 82 | 16 | 53 | $7M |
| 4 | James Neal | VGK | LW | 30 | 71 | 25 | 44 | $5M |
| 5 | Mike Green | DET | RD | 32 | 66 | 8 | 33 | $6M |
| 6 | Tyler Bozak | TOR | C | 32 | 81 | 11 | 43 | $4.2M |
| 7 | David Perron | VGK | RW | 30 | 70 | 16 | 66 | $3.75M |
| 8 | Jack Johnson | CBJ | LD | 31 | 77 | 3 | 11 | $4.36M |
| 9 | Carter Hutton | STL | G | 32 | 32 | 2.09 | .931 | $1.13M |
| 10 | Calvin De Haan | NYI | LD | 27 | 33 | 1 | 12 | $3.3M |
| 11 | Thomas Vanek | CBJ | LW | 34 | 80 | 24 | 56 | $2M |
| 12 | Patrick Maroon | NJD | LW | 30 | 74 | 17 | 43 | $2M |
| 13 | Ian Cole | CBJ | LD | 29 | 67 | 5 | 20 | $2.1M |
| 14 | John Moore | NJD | LD | 27 | 81 | 7 | 18 | $1.67M |
| 15 | Jonathan Bernier | COL | G | 29 | 37 | 2.85 | .913 | $2.75M |
| 16 | Riley Nash | BOS | C | 29 | 76 | 15 | 41 | $900K |
| 17 | Derek Ryan | CAR | C | 31 | 80 | 15 | 38 | $1.43M |
| 18 | Brooks Orpik | COL | LD | 37 | 81 | 0 | 10 | $5.5M |
| 19 | Anthony Duclair | CHI | LW | 22 | 56 | 11 | 23 | $1.2M |
| 20 | Michael Grabner | NJD | RW | 30 | 70 | 27 | 36 | $1.65M |
| 21 | Tobias Rieder | LAK | LW | 25 | 68 | 12 | 25 | $2.25M |
| 22 | Greg Pateryn | DAL | RD | 27 | 73 | 1 | 13 | $800K |
| 23 | Tomas Plekanec | TOR | C | 35 | 77 | 6 | 26 | $6M |
| 24 | Robin Lehner | BUF | G | 26 | 53 | 3.01 | .908 | $2.25M |
| 25 | Jay Beagle | WSH | C | 32 | 79 | 7 | 22 | $1.75M |
| 26 | Leo Komarov | TOR | LW | 31 | 74 | 7 | 19 | $2.95M |
| 27 | Kyle Brodziak | STL | C | 34 | 81 | 10 | 33 | $950K |
| 28 | Valtteri Filppula | PHI | C | 34 | 80 | 11 | 33 | $5M |
| 29 | Dan Hamhuis | DAL | LD | 35 | 80 | 3 | 24 | $3.75M |
| 30 | Matt Calvert | CBJ | LW | 28 | 69 | 9 | 24 | $2.8M |
| 31 | Anton Khudobin | BOS | G | 32 | 31 | 2.56 | .913 | $1.2M |
| 32 | Petr Mrazek | PHI | G | 26 | 39 | 3.03 | .902 | $4M |
| 33 | Blake Comeau | COL | RW | 32 | 79 | 13 | 34 | $2.4M |
| 34 | Thomas Hickey | NYI | LD | 29 | 69 | 5 | 25 | $2.2M |
| 35 | Chris Kunitz | TBL | LW | 38 | 82 | 13 | 29 | $2M |
| 36 | Mark Letestu | CBJ | C | 33 | 80 | 9 | 23 | $1.8M |
| 37 | Scott Hartnell | NSH | LW | 36 | 62 | 13 | 24 | $1M |
| 38 | Ryan Reaves | VGK | RW | 31 | 79 | 4 | 10 | $1.13M |
| 39 | Nail Yakupov | COL | LW | 24 | 58 | 9 | 16 | $875K |
| 40 | Brian Gibbons | NJD | C | 30 | 59 | 12 | 26 | $650K |
| 41 | Tim Schaller | BOS | LW/C | 27 | 82 | 12 | 22 | $775K |
| 42 | Toby Enstrom | WPG | LD | 33 | 43 | 1 | 6 | $5.75M |
| 43 | Luca Sbisa | VGK | RD | 28 | 30 | 2 | 14 | $3.6M |
| 44 | Dylan DeMelo | SJS | RD | 25 | 63 | 0 | 20 | $650K |
| 45 | Andrej Sustr | TBL | RD | 27 | 43 | 2 | 7 | $1.95M |
| 46 | Nick Holden | BOS | RD | 31 | 73 | 4 | 17 | $1.65M |
| 47 | Xavier Ouellet | DET | LD | 24 | 45 | 0 | 7 | $1.25M |
| 48 | Brandon Manning | PHI | LD | 27 | 65 | 7 | 19 | $975K |
| 49 | Brandon Davidson | NYI | LD | 26 | 51 | 4 | 7 | $1.43M |
| 50 | Christian Folin | LAK | RD | 27 | 65 | 3 | 13 | $850K |
| 51 | Kari Lehtonen | DAL | G | 34 | 37 | 2.56 | .912 | $5.9M |
| 52 | Antoine Vermette | ANA | C | 35 | 64 | 8 | 16 | $1.75M |
| 53 | Brad Richardson | ARI | RW | 33 | 76 | 3 | 15 | $2.08M |
| 54 | Antoine Roussel | DAL | LW | 28 | 73 | 5 | 17 | $2M |
| 55 | Derek Grant | ANA | C | 28 | 66 | 12 | 24 | $650K |
| 56 | Eric Fehr | SJS | C | 32 | 18 | 3 | 4 | $2M |
| 57 | Jaroslav Halak | NYI | G | 33 | 54 | 3.19 | .908 | $4.5M |
| 58 | Ondrej Pavelec | NYR | G | 30 | 19 | 3.05 | .910 | $1.3M |
| 59 | Alexei Emelin | NSH | LD | 32 | 75 | 1 | 9 | $4M |
| 60 | Cam Ward | CAR | G | 34 | 43 | 2.73 | .906 | $3.3M |
| 61 | Nick Shore | CGY | RW | 25 | 64 | 5 | 18 | $925K |
| 62 | Matt Read | PHI | RW | 31 | 33 | 7 | 16 | $3.63M |
| 63 | Roman Polak | TOR | RD | 32 | 53 | 2 | 12 | $1.1M |
| 64 | Kris Versteeg | CGY | RW | 32 | 24 | 3 | 8 | $1.75M |
| 65 | Daniel Winnik | MIN | LW/C | 33 | 81 | 6 | 23 | $660K |
| 66 | Michael Hutchinson | WPG | G | 28 | 3 | 3.26 | .907 | $1.15M |
| 67 | Matt Hendricks | MIN | LW | 37 | 60 | 5 | 13 | $700K |
| 68 | Scottie Upshall | STL | LW | 34 | 63 | 7 | 19 | $800K |
| 69 | Luke Schenn | ARI | RD | 28 | 64 | 1 | 7 | $1.25M |
| 70 | Daniel Carr | MTL | LW | 26 | 38 | 6 | 16 | $725K |
| 71 | Chris Wagner | NYI | C | 27 | 79 | 7 | 16 | $637K |
| 72 | Tommy Wingels | BOS | RW | 30 | 75 | 9 | 17 | $750K |
| 73 | Logan Shaw | MTL | C | 25 | 72 | 4 | 14 | $650K |
| 74 | Fredrik Claesson | OTT | LD | 25 | 63 | 1 | 7 | $650K |
| 75 | Shane Prince | NYI | LW | 25 | 14 | 1 | 2 | $850K |
Contact Frank Seravalli on Twitter: @frank_seravalli