Vegas is most certainly a hockey town
You can't walk five feet in Las Vegas without spotting a Golden Knights logo, Frank Seravalli writes. The city is more than ready for Game 3 of the Western Conference final – the single biggest professional sports game ever played in the state of Nevada.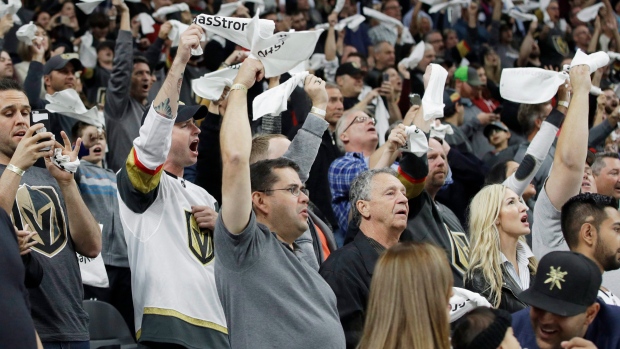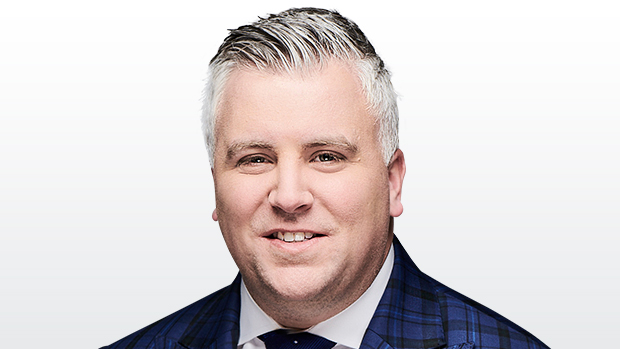 LAS VEGAS — Mathieu Perreault walked to T-Mobile Arena for Wednesday's morning skate from the Winnipeg Jets' team hotel, but he didn't walk down the famous Strip.
"I went the back way," Perreault said.
It was a nice 10-minute walk, he said, even though it was 33 C just a few hours before puck drop for Game 3 of the Western Conference final. But Perreault said it was also "different."
It didn't feel different because of the heat, or because he took the long way around America's playground. Perreault promised the Jets went to bed early on Tuesday night
"At this time of year, it's all business," Perreault said. "We're here to win a Stanley Cup this year. Everybody is buying into that."
It felt different because you can't walk five feet here without seeing a Vegas Golden Knights logo. Vegas is a hockey town – and has been that way since the puck dropped in October – but that fact is amplified when you look around. If you don't immediately spot someone in Golden Knights gear, you'll see the team's name and logo plastered on an old-school casino marquee.
"It's unbelievable, to see it on TV, see everything that's going on," Knights coach Gerard Gallant said. "Our fans are so good for us, it's exciting. They love their hockey team. Another 800 people watching practice. They're behind us big time."
Wednesday night marks the single biggest professional sports game ever played in the state of Nevada and you can feel it.
Here are a few postcards from Vegas, a peek into what is welcoming the Winnipeg Jets: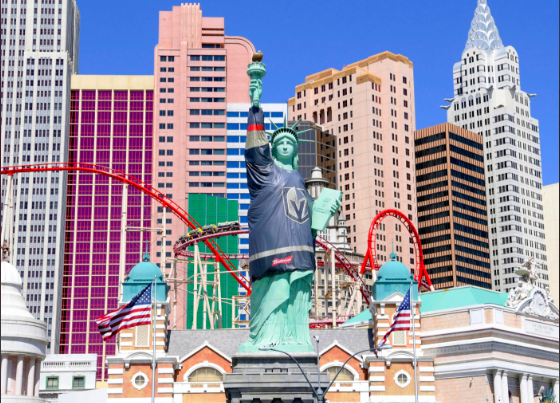 Lady Liberty is dressed in gold in front of the roller coaster at New York, New York Hotel and Casino, which is just steps from T-Mobile Arena, home of the Golden Knights.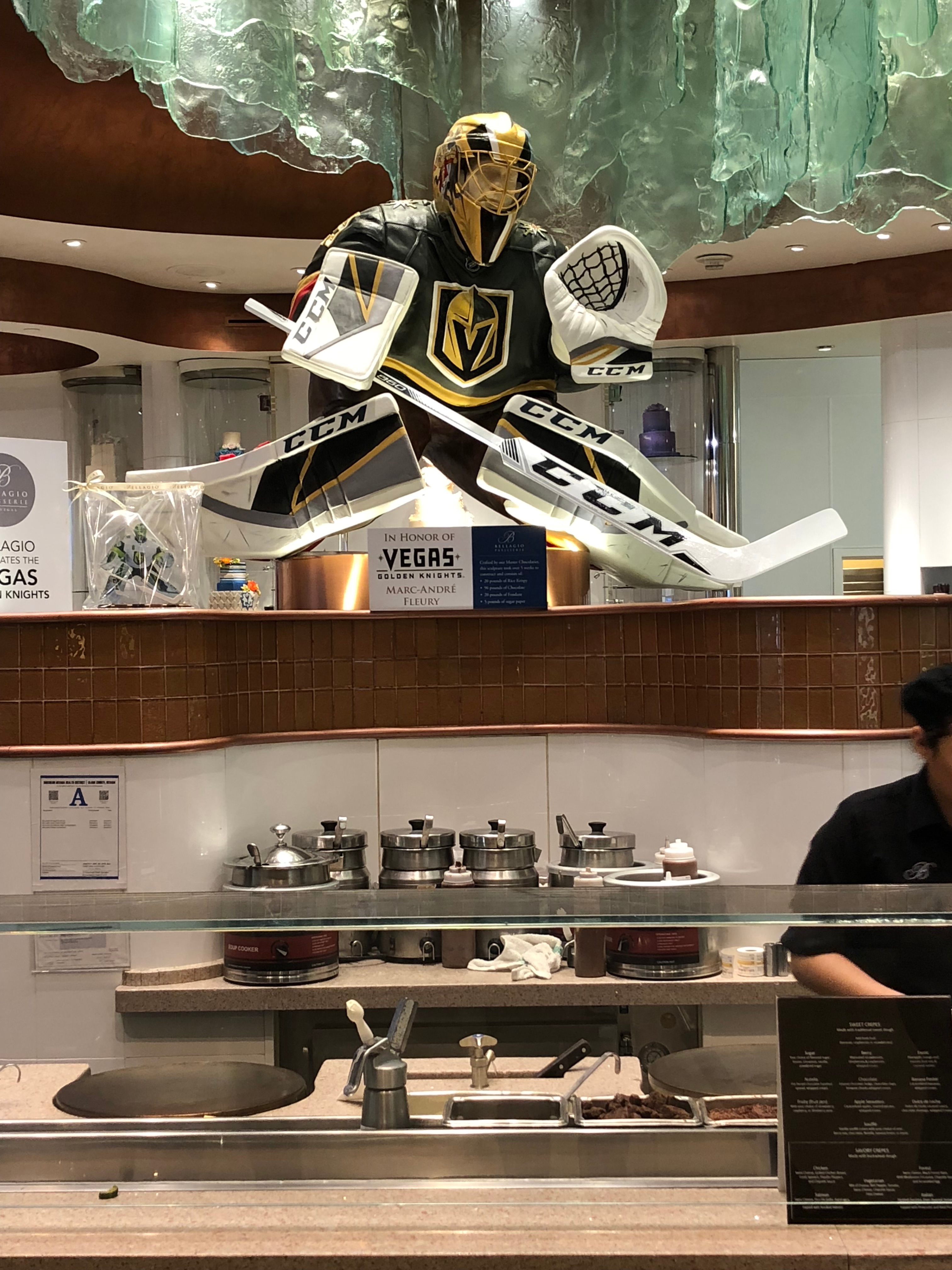 A life-size Marc-Andre Fleury was sculpted out of 90 pounds of chocolate, fondant and Rice Krispies treats at the Bellagio.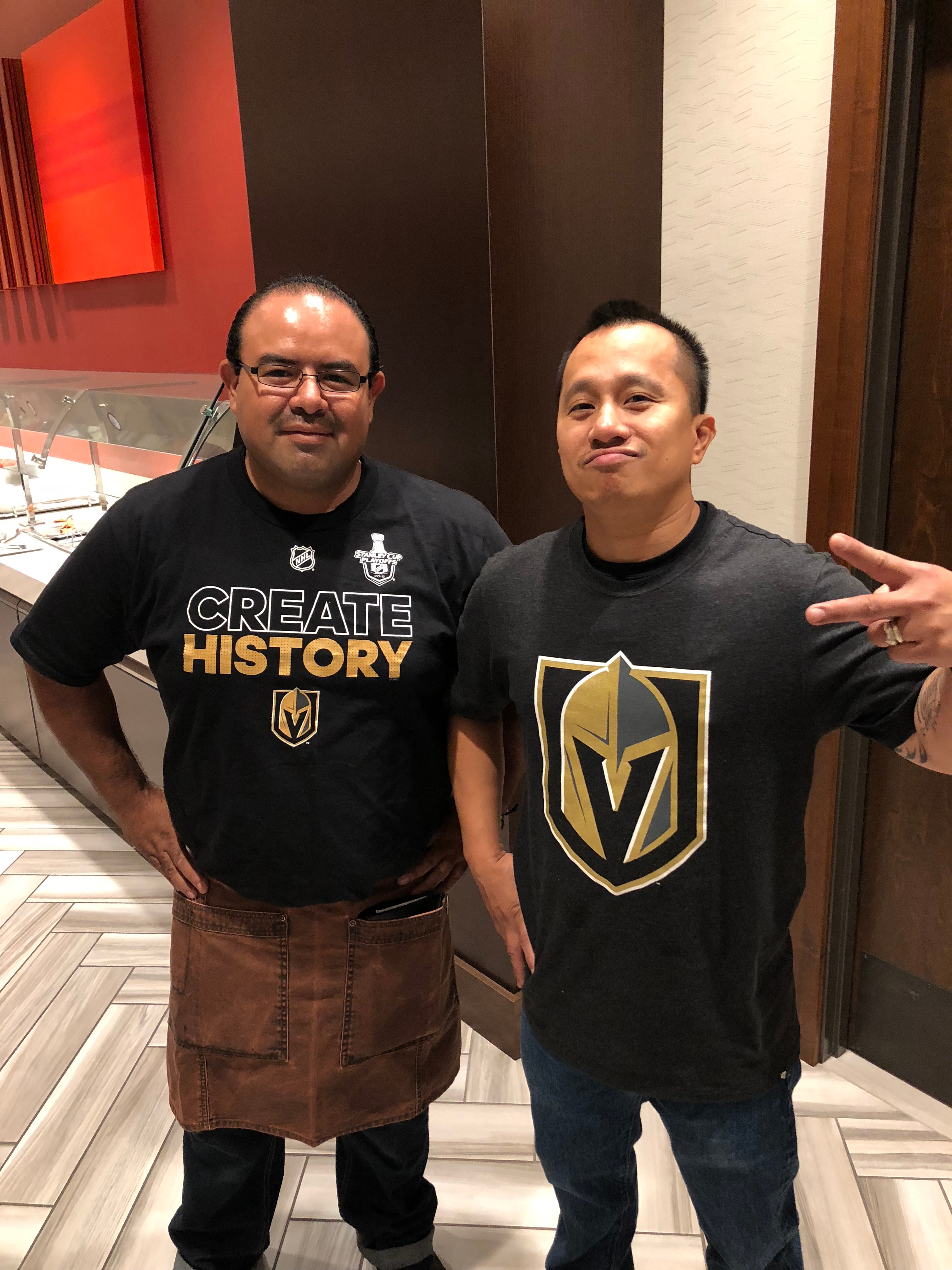 Meet Pedro and Jonathan, servers at the Westin Hotel who hail from San Diego and the Philippines, who had never seen a hockey game before this season but now are die-hard fans. Almost everyone is wearing Golden Knights gear at work.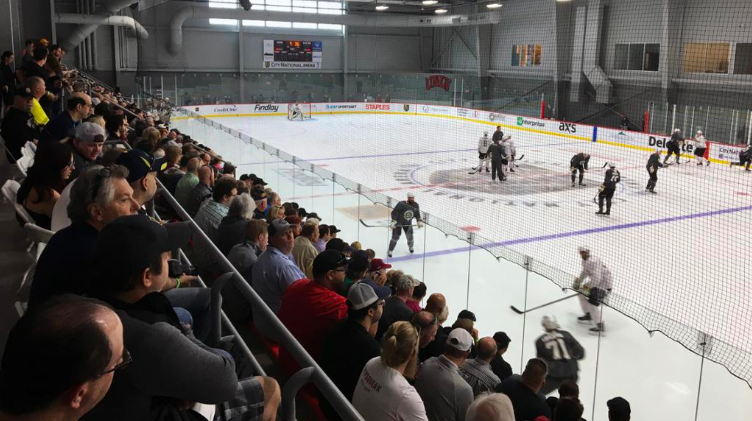 It was another standing-room only crowd – on a Wednesday morning – for the Golden Knights' brief skate at their practice facility in Summerlin, Nev., about a 25-minute drive from the Strip.
---
Contact Frank Seravalli on Twitter: @frank_seravalli​