Vegas NHL franchise hires General Fanager creator
Tom Poraszka, who ran the popular online salary cap database, will serve as hockey operations analyst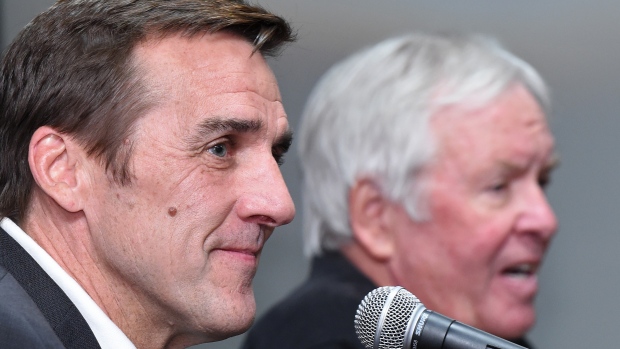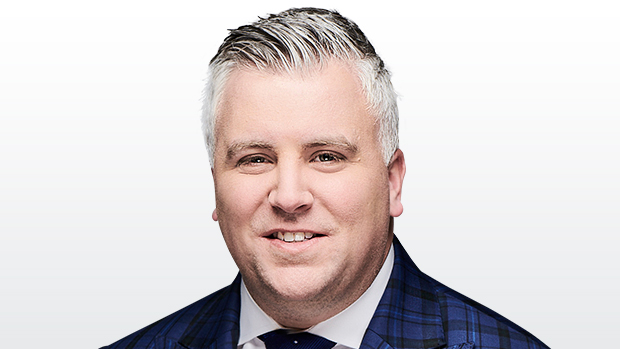 Another prominent member of the online hockey community has made the jump from the web to the front office.
The Las Vegas NHL expansion franchise announced the hiring of Tom Poraszka, better known as the creator of GeneralFanager.com, as hockey operations analyst on Monday.
Poraszka, a 28-year-old Toronto resident, launched GeneralFanager.com as a comprehensive salary cap database in 2015 with inspiration from the passing of CapGeek.com founder Matthew Wuest.
General Fanager quickly became the go-to resource for all financial aspects of the game, including player contracts, known no-trade or no-movement clauses, waiver and arbitration eligibility, historical earnings and even insider details such as specific performance bonus thresholds in player contracts.
GeneralFanager.com was rendered inactive with Monday's news, leaving competitor CapFriendly.com as the top remaining salary cap reference point on the web.
Other online hockey contributors have been hired by NHL teams in recent years, including War-on-Ice.com co-creator Sam Ventura, who helped the Pittsburgh Penguins to a Stanley Cup last season. Prominent analytics writer Eric Tulsky was hired by the Carolina Hurricanes as a hockey analyst after his work was popularized on BroadStreetHockey.com.
The NHL has declined to integrate salary data into their website, with commissioner Gary Bettman repeatedly saying there is not an "appetite" from fans for the information. The metrics and online buzz would beg to differ: teams used General Fanager as a reference in a sport where personnel moves are sometimes entirely dictated by dollars.
Poraszka announced at a September hockey forum that he reached a deal in principal with a blog network to purchase General Fanager, which would allow him to quit his day job as a senior associate with SapientNitro to focus full-time on the development of the site. That was before a connection was made with the Las Vegas franchise.
It is unclear exactly what Poraszka's role with the club will be. Andrew Lugerner, a lawyer and former Capitals legal intern under Las Vegas GM George McPhee in Washington, will be the team's resident capologist. Poraszka also owns an encyclopedic knowledge of the NHL/NHLPA's Collective Bargaining Agreement.
One of the features of GeneralFanager.com that may have caught McPhee's eye was a feature that allowed fans to conduct their own expansion draft. Poraszka set up all the rules and guidelines and provided an easy format for a fan to select each team's protected list, leaving the potential pool to pick a new 30-player franchise.
McPhee and his Las Vegas front office conducted their first mock expansion draft last week, according to reports.
Las Vegas fans were able to begin picking season-ticket seat locations for the 2017-18 campaign on Monday. The club capped season-ticket sales at 16,000 on Sept. 19 and formed a waiting list, a far cry from the 10,000-ticket goal set when deposits first began being taken in Feb. 2015. The club is expected to announce their name and logo in mid-November.
Including Poraszka, McPhee has now made nearly 30 hires in the Las Vegas front office. Here is a complete personnel list:
Kerry Bubolz, President
George McPhee, General Manager
Murray Craven, Senior Vice-President
Kelly McCrimmon, Assistant General Manager
Misha Donskov, Director of Hockey Operations
Wil Nichol, Director of Player Development
Vaughn Karpan, Director of Player Personnel
Andrew Lugerner, Director of Hockey Legal Affairs
Tom Poraszka, Hockey Operations Analyst
Bob Lowes, Assistant Director of Player Personnel
Scott Luce, Director of Amateur Scouting
Vojtech Kucera, Director of European Scouting
David Conte, Special Advisor to Hockey Operations
Dave Prior, Director of Goaltending / NHL Goalie Coach
Mike Levine, Scout / Player Development
Kelly Kisio, Professional Scout
Jim McKenzie, Professional Scout
Vaclav Nedomansky, Professional Scout
Mike Foligno, Professional Scout
Vince Williams, Professional Scout
Erin Ginnell, Amateur Scout
Peter Ward, Amateur Scout
Bruno Campese, Amateur Scout
Kent Hawley, Amateur Scout
Raphael Pouliot, Amateur Scout
Mark Workman, Amateur Scout
Peter Ahola, European Scout
Dan Labraaten, European Scout
Keith Veronesi, Hockey Operations assistant
Robert Foley, Hockey Operations assistant
Katy Boettinger, Director of Hockey Administration
Contact Frank Seravalli on Twitter: @frank_seravalli