Vegas' top line a disappearing act in Cup Final so far
After a freewheeling, dominating first three rounds of the Stanley Cup playoffs, the Vegas Golden Knights' top line of Jonathan Marchessault, William Karlsson and Reilly Smith has pulled a David Copperfield and disappeared through three games of the Stanley Cup Final. Frank Seravalli has more.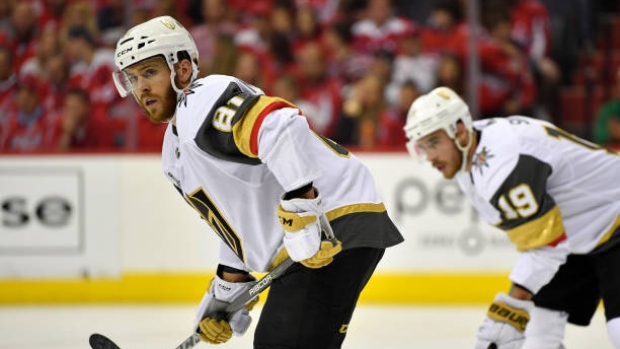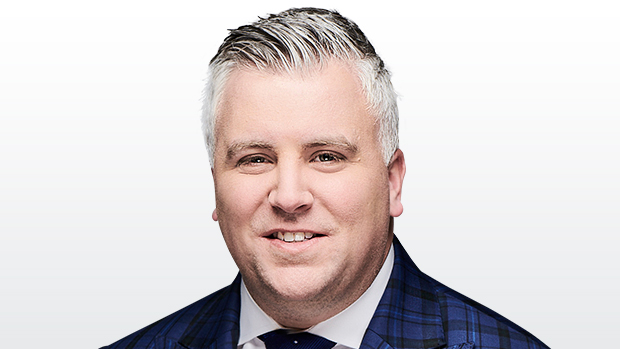 ARLINGTON, Va. — Barry Trotz was talking about Devante Smith-Pelly's contribution to the Washington Capitals' run on Sunday morning, but if you listened closely enough, he actually addressed the Vegas Golden Knights' problem in a nutshell.
"If you lean on one line to carry you right through, you're going to get shut down," Trotz said. "It's too hard. We're now on our 22nd game or something like that, so to be hot for that long is almost impossible.
"You need different levels of commitment, different levels of production."
There is no questioning the Golden Knights' commitment level, but it's fair now to question their different levels of production.
Last round, you couldn't buy two tickets to the Jonathan Marches-Show featuring Wild Bill, Smitty and a tricked out Lamborghini.
Suddenly, the Vegas top line that stepped into the Stanley Cup Final on fire has gone cold when it matters most. Jonathan Marchessault, Reilly Smith and William Karlsson have netted just two of the Golden Knights' nine goals scored this series. They started as the top line in the playoffs, outscoring opponents 10-4 at even-strength.
Washington's stars have simply shined brighter.
"They did their job," Vegas coach Gerard Gallant said of his top line. "They didn't score, but they did their job. They played hard, they did well. They got some opportunities. We need more from our other players."
The Golden Knights have gotten a season's worth of contributions from other players. They have game-winning goals from 10 different players these playoffs, one off the NHL record for a single postseason run.
Really, what are the Vegas odds that fourth-liner Tomas Nosek would be leading the Stanley Cup Final in goals through the first three games?
The Golden Knights' fourth line has carried their water dating back to the clincher against Winnipeg in the Western Conference final, scoring five of the team's last 11 goals. Add in the two scored by defencemen Colin Miller and Shea Theodore in this series and you can see how the scoring touch has dried up like water in the desert.
"That Karlsson line is the line that makes our team run, but we need more people stepping up and trying to score goals," Gallant said.
The Golden Knights declined to make Marchessault, Smith or Karlsson available to the media on Sunday as Vegas faces their first real adversity of the season.
"I think they're working hard, but pucks didn't go in for them," Ryan Carpenter was left to answer. "Sometimes, it's just bounces. But we can't just look to them to lead us. We've got to find ways as depth lines to produce and get some offence."
Carpenter's linemate, David Perron - who had 16 goals and 66 points in the regular season - does not have a single goal in the playoffs.
"I think for us, our line needs to be better for us to have success," Perron said. "We feel confident moving forward. Our line needs to be better and we will be."
Perron played the underdog card, even though the expansion Golden Knights actually entered the series as betting favourites. He said he sensed "everyone is starting to write us off."
"It's not something we're not used to," Perron said. "We lost the first game against Winnipeg and we had a lot of media thinking we would get run over the entire series against them. We're in a familiar situation with a lot of doubters. That's fine with us."
As Gallant said, you have to lose four games to lose the Stanley Cup.
"We're far from out of it," Gallant said.
The Golden Knights aren't backed into a corner. Not yet. But they will be if they don't rebound in Game 4 on Monday night and get that top line back on track.
"We've got to step up our game," Gallant said. "In the three games, we haven't been good enough. If we don't step up our game, the same is what's going to happen tomorrow night. We'll see what we're made of."
---
Contact Frank Seravalli on Twitter: @frank_seravalli​