Vegas unlikely to be official player in TradeCentre
Golden Knights owner Bill Foley told a Las Vegas radio station paperwork is delaying his team from officially becoming the league's 31st franchise. The process likely won't be completed until after the trade deadline, excluding Vegas from making any moves.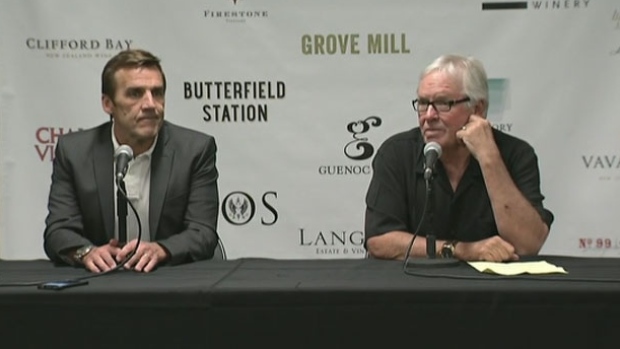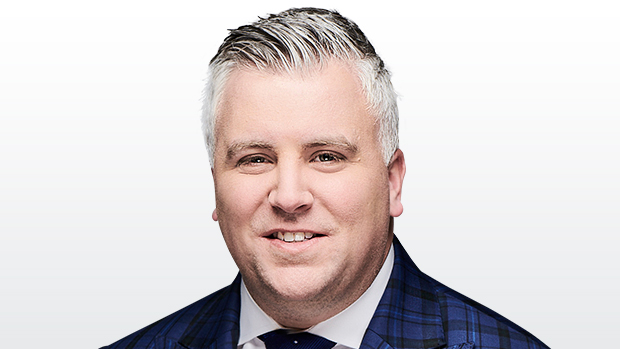 With less than one week now remaining until the NHL's March 1 trade deadline, it appears unlikely the Vegas Golden Knights will be major players in TradeCentre.
Golden Knights owner Bill Foley told multiple media outlets on Wednesday that his hope to speed up the process to make Las Vegas the official home of the league's 31st franchise will likely fall short by a couple days.
It isn't the final installment of the $500 million expansion fee holding back Vegas, it is the paperwork, Foley said. Anyone purchasing a home can understand the complexity involved – and this is a much larger purchase.
"We won't make it before the trade deadline," Foley told KXNT radio in Las Vegas. "The documentation is unbelievable. I have documentation with the league on a franchise agreement. I have documentation on a loan we are taking out with CitiBank. I've got my personal stuff, which all has to get in and get approved. If you saw the stack of documents, you'd say it's not a pretty picture."
By and large, the March 1 trade deadline has no impact on Vegas business. The benefit to have the Golden Knights official before the March 1 deadline was actually to the other 30 NHL clubs, who could have attained expansion draft guarantees via trade, which may have had a trickle-down effect on other transactions.
Contrary to popular belief, the NHL's trade deadline does not halt all trading. It just marks the deadline for teams to add players to their roster to be eligible for the Stanley Cup playoffs, which is why it has traditionally been a time for significant transactions.
The Golden Knights could not have acquired players active in 2016-17 anyway, even if they were injured and listed as out for the remainder of the season.
Whenever the Golden Knights have all of their t's crossed and i's dotted sometime in March, they will be able to begin making deals as planned, including trades for expansion draft considerations.
For instance, the Golden Knights may acquire a draft pick, prospect or future considerations from another team in exchange for their agreement to not select a particular exposed player in June's expansion draft.
Many teams will be interested in negotiating with Vegas to ensure a certain vulnerable player will remain with their club. Three such trades were made ahead of the 2000 expansion draft, with San Jose trading assets to both Columbus and Minnesota for their guarantee to not select goaltender Evgeni Nabokov.
Foley said this week that those informal expansion consideration trade talks have already begun with GM George McPhee.
When official, Vegas will be also be permitted to acquire prospects playing at the junior level, including unsigned drafted prospects, as well as players from another organization's protected list playing on loan overseas. They will also be allowed to begin signing undrafted NCAA and CHL free agents.
McPhee, hired on July 13, 2016 shortly after the announcement of the franchise, will be welcomed to attend the NHL's next GM meetings, held on March 6-8 in Boca Raton, Fla.
"Other teams want to do more than we want to do," Foley said on KXNT. "They want to lock up some of their players for the playoff run and after the playoff run. We aren't going to get ahead of ourselves. George is going to make good deals … If we give up the right to draft a good player, we are going to get something good for it."
Here is TSN's Trade Bait list of the Top 40 players potentially available:
List updated: Feb. 22
NTC - NO TRADE CLAUSE NMC - NO MOVEMENT CLAUSE
PLAYER
POS
AGE
CAP HIT
GP
G
PTS
PAST 2016-17
CLAUSE
1.

Kevin Shattenkirk

, STL

RD

27

$4.25 m

60

11

42

UFA

2.

Matt Duchene

, COL

C

26

$6 m

53

16

36

2 years

3.

Patrick Eaves

, DAL

RW

32

$1 m

59

21

37

UFA

4.

Martin Hanzal

, ARI

C

29

$3.1 m

49

15

24

UFA

NTC

5.

Gabriel Landeskog

, COL

LW

24

$5.57 m

46

12

23

4 years

6.

Thomas Vanek

, DET

RW

32

$2.6 m

47

15

38

UFA

7.

Ben Bishop

, TB

G

30

$5.95 m

32

2.55

0.911

UFA

NMC

8.

Evander Kane

, BUF

LW

25

$5.3 m

45

19

29

1 year

9.

Brian Boyle

, TB

C

32

$2 m

51

13

20

UFA

10.

Radim Vrbata

, ARI

RW

35

$1.5 m

58

12

41

UFA

11.

Patrick Sharp

, DAL

RW

35

$5.9 m

34

7

7

UFA

NMC

12.

Patrik Berglund

, STL

C

28

$3.7 m

60

17

24

UFA

NTC

13.

Anthony Duclair

, ARI

LW

21

$773 k

41

3

9

RFA

14.

Mikhail Grigorenko

, COL

LW

22

$1.3 m

55

6

18

RFA

15.

Dmitry Kulikov

, BUF

D

26

$4.3 m

34

1

2

UFA

16.

Curtis Lazar

, OTT

RW

21

$894 k

32

0

1

RFA

17.

Mathieu Perreault

, WPG

LW

29

$3 m

46

6

23

4 years

18.

Alexandre Burrows

, VAN

RW

35

$4.5 m

54

9

20

UFA

NTC

19.

Jarome Iginla

, COL

RW

39

$5.3 m

58

7

16

UFA

NMC

20.

Marc-Andre Fleury

, PIT

G

32

$5.75 m

30

3.16

0.906

2 years

NTC

21.

Kyle Quincey

, NJ

D

31

$1.3 m

52

4

12

UFA

22.

Ondrej Pavelec

, WPG

G

29

$3.9 m

8

3.55

0.888

UFA

23.

Shane Doan

, ARI

RW

40

$3.8 m

58

5

20

UFA

NMC

24.

Jordan Eberle

, EDM

RW

26

$6 m

60

12

35

2 years

25.

Drew Stafford

, WPG

RW

31

$4.35 m

39

4

12

UFA

26.

Mark Streit

, PHI

D

39

$5.3 m

46

5

20

UFA

NTC

27.

Jaroslav Halak

, NYI

G

31

$4.5 m

21

3.23

0.904

1 year

28.

Brandon Pirri

, NYR

LW

25

$1.1 m

48

8

16

RFA

29.

Valtteri Filppula

, TB

C

32

$5 m

57

7

33

1 year

NMC

30.

Jannik Hansen

, VAN

LW

30

$2.5 m

27

6

13

1 year

NTC

31.

Ron Hainsey

, CAR

D

35

$2.8 m

56

4

14

UFA

32.

Cody Franson

, BUF

D

29

$3.3 m

53

3

16

UFA

33.

Johnny Oduya

, DAL

D

35

$3.8 m

36

1

6

UFA

NTC

34.

Michael Del Zotto

, PHI

D

26

$3.9 m

32

4

10

UFA

35.

Brendan Smith

, DET

D

28

$2.8 m

33

2

5

UFA

36.

Jhonas Enroth

, ANA

G

28

$750 k

6

3.94

0.872

UFA

37.

Patrick Wiercioch

, COL

D

26

$800 k

49

3

11

RFA

38.

David Desharnais

, MTL

C

30

$3.5 m

29

4

10

UFA

39.

Jiri Hudler

, DAL

LW

33

$2 m

24

2

7

UFA

40.

Greg Pateryn

, MTL

D

26

$800 k

23

1

6

1 year
Contact Frank Seravalli on Twitter: @frank_seravalli