Warning lights emerge for cellar-dwelling Lions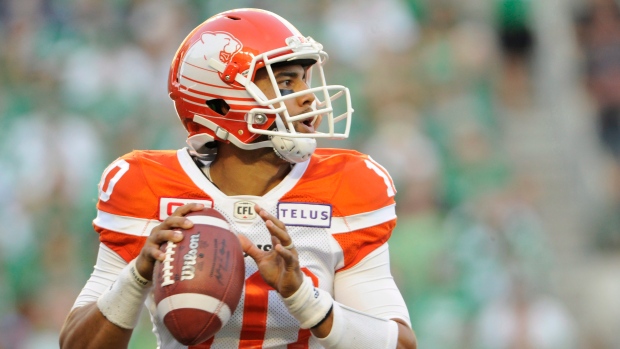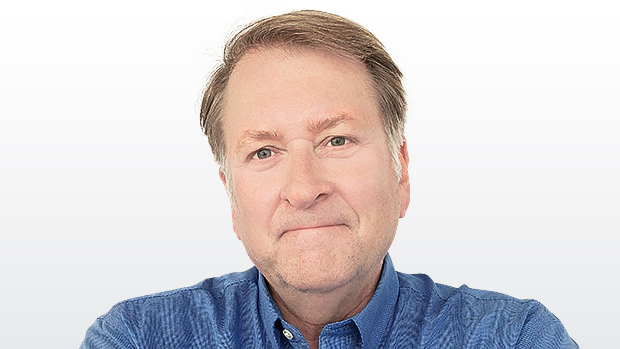 CALGARY — They can sense it now. It's there. The end. Nobody on the B.C Lions will say much about it yet, but it's clear they know an impressive streak of post-season CFL appearances is in jeopardy at the very least. There's not much they might be able to do much about it either.
A 27-13 loss to the Calgary Stampeders Saturday wasn't noteworthy given their overall play the last five weeks, but merely reinforced the notion of what could happen to them should they find a way to make the playoffs for the 21st straight season and meet a quality opponent.
Right now though, they are trying to not think about whether another November playoff appearance is in their future. The more immediate challenge is trying to jump-start an offence that has gone stale again. There's trouble now, though, and they know it has to get fixed.
"At the end of the day we can't think about November," said linebacker Solomon Elimimian, whose defence fought gamely to keep the Lions from being blown out. "Because November might not come."
At 6-6, the Lions are by no means eliminated from the chase in the West Division, not with the 7-5 Edmonton Eskimos in freefall, losers of five straight. To make the playoffs they'll need help, however, as both Edmonton and the Saskatchewan Roughriders own season series tie-breakers with the Lions. Saskatchewan also holds a game in hand (see below).
Six weeks of nervous scoreboard watching awaits everyone else. The Lions, meantime, have to concentrate on getting quarterback Jon Jennings some open receivers, because once they left the line of scrimmage they seemed invisible.
B.C gave up too much yardage on special teams to favorably effect field position ruining the chance for an upset and Jennings (15-for-29 passing, 167 yards, three interceptions) was in no way on the same level as Calgary counterpart Bo Levi Mitchell and the Stamps offence. Jennings simply had no receiving options, and not for the first time either.
Evidently, the Lions offence is like an old-school car, according to Emmanuel Arceneaux.
"We're cranking (the engine) and it ain't coming on," the receiver said. "We can't keep stumping on our own toes. That's one of the top teams in the division. You got to be on the same page.
"This is not the time to start pressing the panic button. I believe in the guys in this room. Like every interview I do it's always about our lack of execution."
Or perhaps, the Lions simply aren't good enough.
At the very least, Jennings has yet to prove he can consistently beat teams in the division above the Lions. Jennings' career regular season record against the Stamps, Eskimos and Winnipeg Blue Bombers: 2-11. Rare was the time when Jennings could sit in the pocket comfortably and pick out a receiving target, as Mitchell did virtually the entire night.
There was considerably less angst apparent among the Lions in the locker room relative to their last road loss to Ottawa, a sign perhaps they knew they weren't going to be in the same weight class when their only offence against Calgary was four Ty Long field goals. Seven of Calgary's 15 drives started in Lions territory. B.C. started in the Stamps end once.
Chris Rainey tried hard to bite his tongue, he almost succeeded. Earlier, Rainey slammed his helmet down with both hands on the Lions sideline as he passed by offensive coordinator Khari Jones, apparently not amused with just six offensive touches.
He cooled down a little afterwards, perhaps more happy having avoided serious injury when he was hit on the right knee by Calgary's Brandon Smith.
"We go in with a game plan and we run away from it. I'm just confused at this point," said Rainey, who became a weapon in the second half when the Lions elected to poke at the underbelly of the Stamps defence.
"We're not finger-pointing. You got to make plays when it's your time. It's just hard to make plays when you're on the sideline. It just kills me. I give my heart and soul."
Coach/GM Wally Buono didn't see any upside in a game where his defence only yielded a pair of Mitchell touchdown throws.
"Manny caught one pass over the middle but I don't know if we made one catch on a contested ball," Buono said. "We wanted to come here and play a lot better than we did tonight; that's the disappointing part."
No, the real disappointment is if the Lions' parting gift to their legendary coach is the same one he received when he missed the playoffs upon exiting the Stamps 15 years ago
Other points worth noting:
Not in Awe: Rookie Lions linebacker Micah Awe may not escape supplemental discipline from the CFL nor did he impress Jerome Messam with a hit deemed a cheap shot by the Calgary tailback on social media after he had been knocked out of the game.
Awe said there was no intent to injure Messam when he made helmet-to-helmet contact, one of three jarring tackles registered by the Elimimian protege.
"I don't have any ill intentions I didn't mean to hurt him, period," said Awe. "It's football. Yes, he didn't see me. I think people forget football is a physical sport. I know how to hit. I think everyone knows that I'm not a dirty player." David Menard was also penalized for what was deemed a tourist hit, which also means it is likely he too will face a fine later this week.
Shorter is better: The addition of Chris Williams to the Lions offence has altered the role of Arceneaux but do not take his reduced receiving numbers as a sign of a downturn. The Manny Show, it might be said, has turned into a short subject.
It also might be instructive to learn the man has been playing with a torn MCL for the better part of the last six weeks.
Arceneaux entered Saturday's game trying to extend the best three-game stretch of his career. It included back-to-back 100-yard games, but more notably 23 catches, a sure sign he has been used differently this season, which suits the man just fine, he says.
Also, there's that injury, which is why he had been wearing that clunky knee brace.
"A lot of people asking 'what happened to Manny this year; is it is health," said Arceneaux, helping jumpstart a recent conversation. "My health has nothing to do with it. It's just that I've been given opportunities. You're not going to have an off-the-chart season every year. I actually like (the new role). Let me see how I can dominate another form (of play)."
And the knee brace?
"I had the injury; which would have six-gamed the average guy. I just played on it anyway."
Though Arceneaux likely isn't going to replicate last year's career-high 1566 yards he started play Saturday projected to finish two catches off the 105 grabs he had last season. Looking at where the Lions are sitting in the West Division standings, they'll need every bit of Arceneaux in the weeks ahead.
Backing Bazzie: The decision to extend the contract offer that was accepted by Alex Bazzie before the game was a case of the numbers simply not adding up along the Lions defensive front, which is projecting to become the least lethal of the Buono era.
B.C entered the game against Calgary projecting to record just 28 sacks this season, which would be the worst production since 2001 and nothing near what Buono envisioned when he assembled an opening-game roster consisting of eight defensive linemen.
Of the Lions 17 sacks, only 14 had come from the front four. Buono didn't lose any sleep when Bazzie left in free agency after last season to try making it in the NFL unsuccessfully three times. Having a player next week at practice that had 29 sacks in his first three seasons for the Lions looks pretty good now. Bazzie will be the 13th different defensive lineman to be used by the Lions so far this season.
Nervous times ahead: Teams coached by Buono in B.C over the years have occasionally needed help and been required to watch the scoreboard in order to make the playoffs before, but it's shaping up to be nothing like what lies ahead for the Lions.
A crossover playoff spot is again all but assured but the Lions are likely going to need to watch every single move made by Edmonton and Saskatchewan in order to qualify for post- season play. Remember, the Lions haven't missed the playoffs since 1996 and to maintain that streak they must finish with one more point in the West Division than the Riders and Eskimos, who have season series tie-breakers in their possession over the Lions.
So here's the remaining schedule:
Lions (6): vs. Hamilton; vs. Ottawa; at Winnipeg; vs. Edmonton; at Winnipeg; vs. Toronto
Riders (7): vs. Calgary; at Ottawa; at Toronto; vs. Ottawa; at Calgary; vs. Montreal; vs. Edmonton.
Eskimos (6): vs. Winnipeg; at Montreal; vs. Toronto; at B.C.; vs. Calgary; at Saskatchewan.
There are a couple of key mileposts. Saskatchewan's game in hand comes on the road against the Redblacks. B.C, Edmonton and Saskatchewan play within hours of each other on the final day of the regular season. The Riders have two games left against Calgary but the Lions must travel to Winnipeg twice in a three-week stretch.