Weber set to introduce himself to Montreal
Huge off-season addition makes his regular-season debut in front of Canadiens' fans on Tuesday night.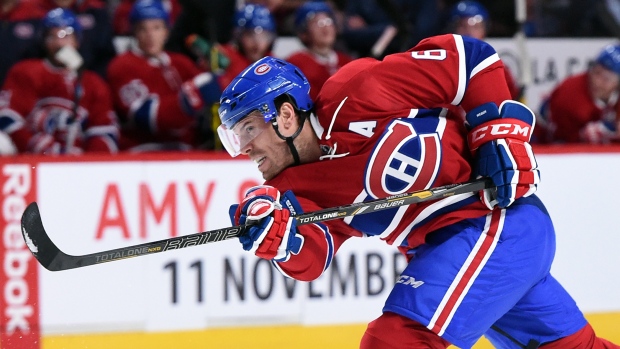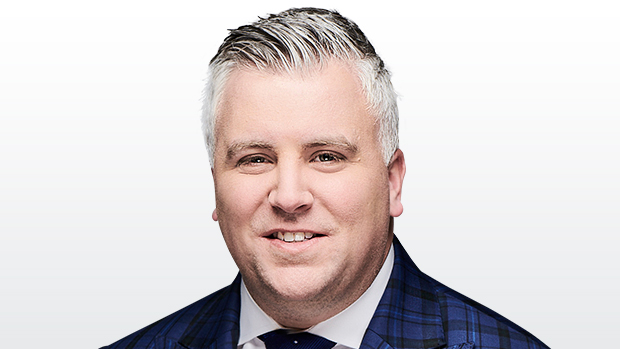 BROSSARD, Quebec — Shea Weber is already the most popular player inside the Montreal Canadiens' dressing room — if only for the fact that teammates are practically knocking down coach Michel Therrien's door to play with him.
They all want to be Montreal's Roman Josi, who teed up Weber for 14 power-play goals in Nashville last season.
"Everybody wants that job," defenceman Zach Redmond said, laughing. "You've got to earn it, though."
Weber seemingly earned the respect of his peers and coaches before even setting foot in Montreal. On Tuesday night, a tougher sell awaits: Weber will audition for the first time to win the admiration of this hockey-crazed city, as the Canadiens pass the torch in their 99th home opener.
No one does theatre better than Montreal, and there will be plenty of it at Bell Centre without the usual pomp and circumstance. It will be fascinating to see how Weber is received.
Through two games, fanfare surrounding his addition has been muted. When it comes to Weber, this is a city still very much circumspect and guarded after their hearts were broken four months ago by the seismic swap that brought him to the city.
"We've got the best fans in the NHL, so they're going to support Shea," Therrien predicted Monday. "Not only for fans, but for the management and coaches and players, we're all excited to get a guy like Shea Weber."
There has been seemingly little buzz about Weber because, short of sending an opponent into the second row, there is little flash in his game.
Weber is not P.K. Subban. In most cases, he is the polar opposite — and Tuesday's home opener will be the night many Habs fans finally rip that Band-Aid of realization off. His career will be forever intertwined with Subban, but in reality, the only metric worth measuring is what Weber accomplishes with the Canadiens and what Subban does with the Predators.
Two games in, Weber has been exactly as advertised. He has two assists, has played nearly 27 minutes per night and has been on the ice for one even-strength goal against.
Weber, 31, has averaged 33 shifts per game — five more than any other Montreal player, including defence partner Nathan Beaulieu.
"I'm not back there in meetings, hearing what [management] is thinking about that trade," said Redmond, a Habs newcomer. "But I can tell you they got exactly what they wanted.
"He just does everything right. You can depend on him, you can trust him. That's the No. 1 thing in the NHL: Can your coach trust you to do a job? The answer is yeah with him in every category."
Weber will be appreciated by Montreal fans for the things he is not: someone who gains notoriety for being out of position or committing costly turnovers. He does about 20 things so smoothly that they won't be noticed individually, except in the sum of their parts.
"He always makes the smart, right, simple play as the first play available," Beaulieu explained. "It really makes it easy on me. He's been great so far. I've just got to keep up."
The Canadiens are hoping Weber's lack of fancy edgework and dangling will not account for any downtick on the offensive end. Weber led all NHL defencemen in power-play goals (14) last season. Over the last five campaigns, he totalled just nine points fewer than Subban, but collected 37 more goals.
"That shot," Redmond said, practically drooling. "You hear about it, but seeing it is another thing. It's amazing."
Shot aside, Weber's presence is undeniable. Beaulieu likened it to Carey Price, simply in that "you follow him." Redmond said Weber is a "voice if you need a voice" and he's "just a good role model."
"This guy means business," Therrien said. "This guy is a true leader. And he's a tough guy to play against. Nothing but good things to say about this man. We knew what we were going to get and this is exactly what we got. I really like what I've seen. We all do."
Beaulieu, 23, said he is "just fortunate to be around" Weber.
"I feel like if my parents wanted me to watch or idolize someone, it would be Shea," Beaulieu said. "He's a good person to follow. He does everything the right way."
In other words, it might take a half season of watching Weber to fully recognize his value; it probably won't happen on opening night. Love him or loathe him, Weber is ready for whatever comes next. And he won't be apologizing for any of it.
"I'm excited to be a part of it," Weber said. "I was talking to some of the guys and they say how special [opening night] is. I'm definitely looking forward to it. It's going to be a lot of fun."
Contact Frank Seravalli on Twitter: @frank_seravalli