Westhead: $12M lawsuit brings concussion battle to Canadian junior hockey
The battle over how teams treat players who have suffered concussions is extending into major junior hockey. AS TSN Senior Correspondent Rick Westhead writes, former Barrie Colts goalie John Chartrand is suing his former team for $12 million, alleging team officials cleared him to play in games mere days after he was in a car accident that required him to be hospitalized.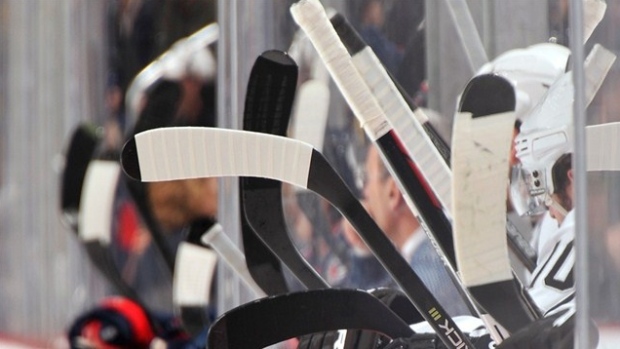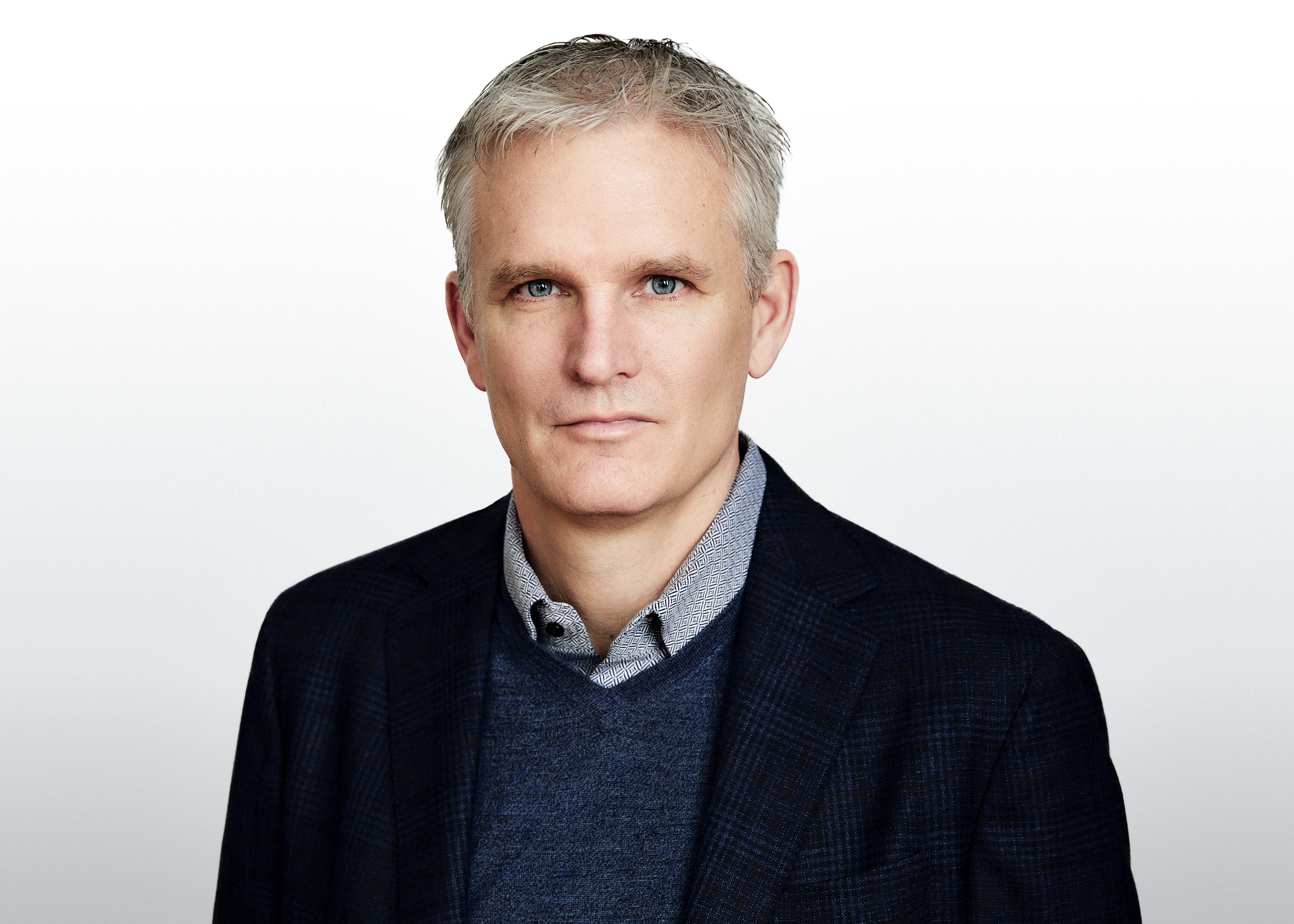 The battle over how teams treat players who have suffered concussions is extending into major junior hockey.
Former Barrie Colts goalie John Chartrand is suing his former team for $12 million, alleging in court documents that Colts medical and team officials cleared him to play in games mere days after he was in a violent car accident that required him to be hospitalized.
Chartrand's accusations are detailed in a statement of claim filed Dec. 12, 2012, in Ontario Superior Court. The Colts and the team's doctor Stuart Murdoch have filed statements of defence denying Chartrand's charges. Chartrand and the team declined to comment.
The lawsuit, which is active and previously unreported, comes as several provincial and state governments are investigating working conditions in major junior hockey, and as the Canadian Hockey League prepares to defend a $180 million class-action lawsuit filed in Toronto.
While franchise values and team revenues have spiralled up, compensation to players has lagged, critics say. A lawsuit filed Friday by Sam Berg, a former Ontario Hockey League player and the son of former Toronto Maple Leaf Bill Berg, charges that teams are "unjustly enriched" based on services provided by underpaid young players.
The Toronto Star first reported the Berg lawsuit.
For the past several months, Unifor, Canada's largest private-sector union, has tried to organize players in Canada's three major junior leagues.
"The kids have nowhere to go when they have problems," Unifor President Jerry Dias said in an interview. "They are at the mercy of the owners. Even in a case where a kid is hospitalized, it's all about the dollar. This (Chartrand) case is a perfect example of what we're talking about. It's odd that 10 days after a serious car accident where this kid was unconscious, that the team would make a judgment that he was fine to play. You would think they would err on the side of caution."
Michael Mazzuca, a former London Knights forward who supports Dias's efforts, said players feel "immense pressure" to play even when they are injured.
"It's a deep structural problem and power imbalance between the player and teams," said Mazzuca, now a Toronto lawyer.
CHL president David Branch wrote in a statement: "As members of Hockey Canada, the OHL insurance program is administered through Hockey Canada. In checking with Hockey Canada, they do not have any new information on the lawsuit at this time."
Chartrand, 21, was drafted by the IceDogs in 2009 and traded to the Colts the following year. He played parts of three seasons in the OHL, appearing in a collective 61 games with the Niagara IceDogs, the Colts and the Belleville Bulls. He was not drafted by an NHL team and played 2013-14 with Nipissing University's men's hockey team.
Chartrand's allegations have not been proven in court.
According to Chartrand's lawsuit, which also names Colts owner Howie Campbell and head coach Dale Hawerchuk as defendants, Chartrand was involved in a car accident on Dec. 21, 2010, while he was playing with Barrie.
"John suffered a concussion and loss of consciousness," his court filing says. "Emergency services were called to the scene and John had to be removed from his vehicle using the jaws of life."
Colts team officials visited the hospital where Chartrand was taken and were advised that he had suffered a concussion and had been unconscious, the document says. Team officials were told Chartrand "must stay out of hockey until assessed and cleared by a specialist in concussions," it says.
Chartrand alleges the team cleared him to return to hockey less than 10 days after his accident, playing for the Colts in a Dec. 31, 2010, game against the Brampton Battalion.
"Thereafter, he suffered further concussions resulting in a serious brain injury," he alleges. "After being prematurely re-inserted into the lineup, John developed severe headaches, balance problems and cognitive impairments."
Documents say he also suffers from depression, insomnia and sleep disturbances and mood disorders related to his concussions.
Chartrand says his injuries have been caused because of negligence and medical malpractice. He says the team did not perform baseline testing on him to assess future concussions, and that the OHL's concussion safety management program was inadequate to ensure his safety.
"John's enjoyment of life has been irretrievably lessened and he has sustained and will continue to sustain, a loss of past and future income, a loss of competitive advantage in the workplace and a permanent impairment of his income-earning capacity," his court filing says.
"Prior to the mismanagement of his concussion, John was a top-ranked goalie and NHL Central Scouting ranked him as the sixth-best draft eligible goalie in North America. John has not been able to return to playing hockey and it's unlikely that he ever will. The defendants knew or ought to have known that minors attempting to get drafted to the National Hockey League have inordinate pressure placed on them and require supervision and testing to ensure that they are medically fit to play hockey.
"The defendants knowingly prioritized winning hockey games over the health and safety of a seventeen year old boy," the documents say.
In November 2010, Chartrand was the sixth-ranked goalie in North America, according to the NHL's preliminary ranking of draft-eligible goalies. By the time the mid-term rankings were released that season, after his accident, he had slipped to the 19th-ranked North American goalie. He was not listed in the season's final rankings.
In a statement of defence, lawyers for Dr. Murdoch said that he learned of Chartrand's injury on Dec. 25, 2010. After his treatment at hospital, Chartrand followed a head injury protocol that included complete rest until he was free of concussion symptoms, followed by a graduated exercise plan that is standard practice for all OHL players, Murdoch's lawyers wrote.
On Dec. 28, Chartrand told the doctor and the Colts' trainer that he no longer had any concussion symptoms, including headaches and dizziness, Murdoch's court filing says.
On or about Dec. 30, Chartrand completed the OHL's head-injury evaluation program, and he then finished a graduated exercise and skating program and participated in a full practice with the team, Murdoch alleges. The doctor said Chatrand's head-injury test results were forwarded to the OHL's neurological consultant, and the goalie was cleared to return to the Colts' active roster.
Murdoch alleges he treated Chartrand on Jan. 10, 2011, for a sore toe, unrelated to his car accident, and did not treat the goalie for any concussion symptoms for the remainder of the season.
"Dr. Murdoch carried out the diagnosis and treatment of Chartrand in a careful, competent and diligent manner," the doctor's filing says.
Similarly, the Colts say that they properly assessed Chartrand's condition based on the information available to them, and that he was treated with proper care and consideration.
The Colts also said in court documents that Chartrand went on to play for the balance of the 2010-11 season without complaint, and that he played the entire 2011-12 season with the Belleville Bulls, and further played with the OHL's Sudbury Wolves and Moncton Wildcats of the Quebec Major Junior league in 2012-13.
"Damages as have been claimed… are grossly exaggerated, remote, unforeseeable and unmitigated," the Colts wrote in their statement of defence.
In July, Chartrand's case was referred to mediation. A trial date has not been set.