Westhead: Why Montreal is the worst NHL city...when it's tax time
When it comes to keeping their own players and attracting new ones, the Montreal Canadiens have history on their side. But as TSN Senior Correspondent Rick Westhead writes, the Canadiens - like some other NHL teams north of the border - face a troublesome obstacle when it comes to negotiating with players: Revenue Canada.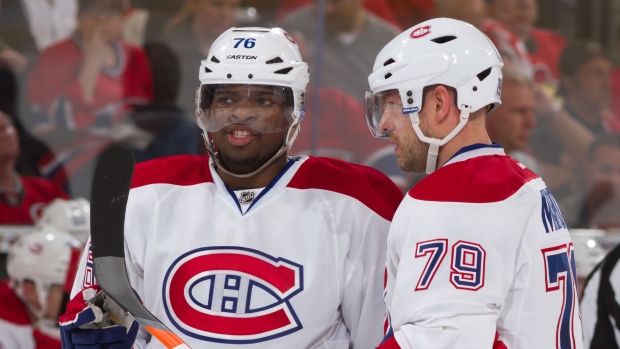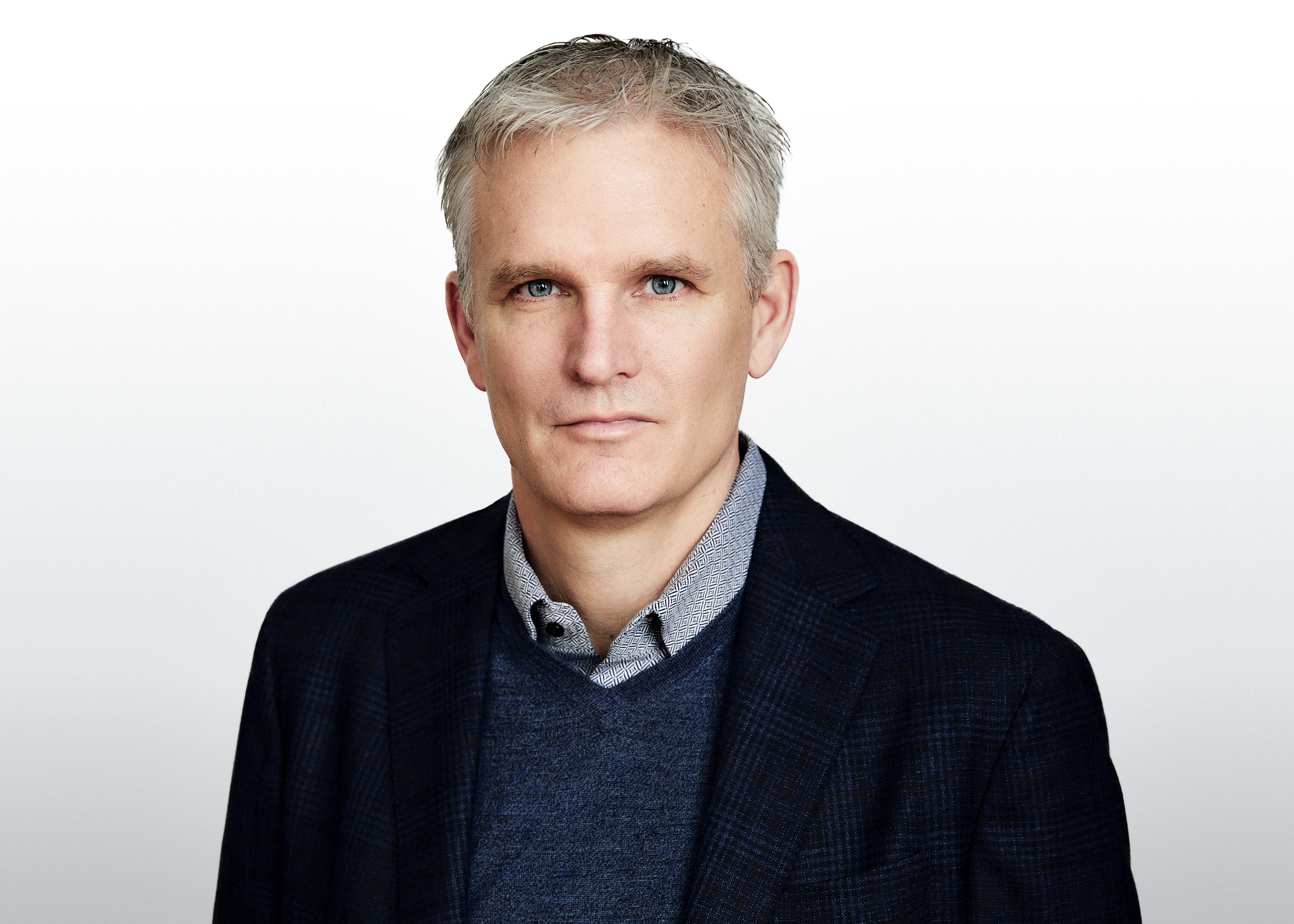 When it comes to keeping their own players and attracting new ones, the Montreal Canadiens have history on their side. They have a rafter full of retired jerseys and Stanley Cup banners testify to the team's pedigree.
But the Canadiens, like some other NHL teams north of the border, face a troublesome obstacle when it comes to negotiating with players: Revenue Canada. Many players on NHL teams in Quebec and Ontario pay the highest combined federal and provincial/state income tax rate in the NHL, a TSN study has found.
Canadiens defencemen Andrei Markov and P.K. Subban will each make $7 million on paper this year. But after handing over 49.7 per cent of their check to the taxman, they'll each bring home just $3.5 million.
Welcome to the modern NHL, where, as salaries skyrocket, the amount the players owe to the government is rising in kind.
As those tax bills spike, players are surrounding themselves with teams of agents and accountants and are becoming savvier than ever when it comes to tax issues.
Many players today are versed with the states that charge a so-called jock tax - a tax imposed on opposing athletes when they visit to play a game. The tax began in 1991 when California levied a tax on the earnings of Chicago Bulls players who traveled to Los Angeles to play against the Lakers in the NBA Finals. Illinois retaliated, introducing its own tax on out-of-state players, a tax that became known as 'Michael Jordan's Revenge.'
By 2014, the only U.S. states with major pro teams without a jock tax were Florida, Texas and Washington state. Washington, D.C., also doesn't have a jock tax.
Several NHL agents say that free agent players these days are also briefed in detail about jurisdictions with the lowest tax rates; how signing bonuses can help U.S. players reduce tax exposure when playing for a Canadian team and how players on U.S.-based teams can use their agent fee - typically four per cent - as a tax write-off, unlike those who are residents of Canada.
European players who play for Canada's seven NHL teams are typically advised that they can take advantage of so-called Retirement Compensation Agreements, or RCAs.
Those players can contribute a portion of their salaries to the RCAs and when they retire, play a flat 20 per cent tax rate to Revenue Canada on the collective amount saved. Allan Walsh, a prominent NHL agent whose clients include Montreal's newsest addition Jiri Sekac, says the RCAs can save European players in Canada as much as 15 per cent in tax every season. "Players are on top of tax issues like never before," he explained. "There is still a certain amount of riff-raff around some players - entourages and hangers on - but much less than you used to see. The quality of representation has gone up."
Nashville's Shea Weber, the best-paid player in the NHL this season with $14 million in compensation, paid an estimated $5.5 million in tax. He plays his home games in Tennessee, one of three U.S. states - along with Texas and Florida - that don't have income tax.
Weber simply pays 39.6 per cent of U.S. federal tax on his income, according to the TSN study which examined the compensation of the NHL's Top 50 paid players and was compiled by Robert Raiola, a senior manager with New York accounting firm O'Connor Davies whose clients include NHL players (Daren Raoux, a cross-border tax expert based in Calgary, also worked on the survey).
Montreal Canadiens players are especially hard hit by the taxman. Subban and Markov, along with goalie Carey Price, hand over a bigger percentage of their compensation than any other players in the league. Toronto Maple Leafs captain Dion Phaneuf and Ottawa Senators captain Erik Karlsson are the only other players in study who pay more than 49 per cent tax, although Karlsson's tax burden would be lower if he uses an RCA.
For Montreal, it's a familiar story.
In 2006, former Canadiens defenceman-turned-player agent Gilles Lupien told The National Post that Montreal was a great place to play hockey, but that its high taxes worry some players. His client Martin Lapointe for instance, had $25 million offers from Montreal and Boston in 2001 when he became a free agent. Lapointe (now the Director of Player Development for the Canadiens) opted for Boston, avoiding high taxes and the intense Montreal media.
The TSN survey also revealed some savvy ways Canadian teams can jig contract structures to attract top talent. Consider Toronto's Phil Kessel.
Kessel makes $10 million this season. But $4.5 million of that is in the form of a signing bonus. While much of Kessel's $5.5 million salary this season is taxed at the top Canadian rate of 49.6 per cent, his signing bonus is taxed at 15 per cent by Revenue Canada because he's a non-resident for tax purposes (The 15 per cent is the rate Canada and the U.S. agreed to on their cross-border tax treaty).
Kessel also pays federal tax in the U.S. on his income, but since he lives in Florida during the off-season, doesn't have to worry about state tax. "If Kessel got his entire $10 million straight up, he'd be destroyed - he'd lose half his salary," Raiola explained. "When you have U.S. players, the smart agents try to load up at least one third of their salaries as a signing bonus. That's about the limit of what they can do because Revenue Canada doesn't like them doing more than that."
When Bobby Ryan, a U.S. citizen, signed a recent contract extension with Ottawa, for instance, his agent Don Meehan told TSN he ensured that $2 million of his compensation each year was payable in the form of a signing bonus. "Players are really different one from another," Meehan said. "Some of them have a sharper pencil, if you will, and zero in on those considerations (taxes).
"When Zach Parise decided to go to Minnesota, we spent three full days in our office going through all these issues. Some players may be media shy, not interested in playing in an intense market. As far as tax goes, all the players are aware of the issues. Some dismiss it and say they make so much money they push it to the side."
The TSN survey showed that while New York Rangers goalie Henrik Lundvquist is the third-highest paid NHL player with $11 million, he also is levied a special city tax on top of New York state tax because he lives in Manhattan. Lundvquist loses 48 per cent of his pay to tax and will take home $5.8 million this season.
Not every U.S. team play home games in cities that are a tax friendly as Dallas, Nashville, Tampa Bay and Miami. NHL players who play for teams in California pay tax of as much as 52.9 per cent.
NHL Salaries Before Taxes
Player
Team
Annual Salary
Total Taxes

1.

Shea Weber

Nashville Predators

$14,000,000

$5,886,072

2. Sidney Crosby

Pittsburgh Penguins

$12,000,000

$5,297,482

3. Zach Parise

Minnesota Wild

$11,000,000

$5,084,837

3. Ryan Suter

Minnesota Wild

$11,000,000

$

5,084,837

3. Henrik Lundqvist

New York Rangers

$11,000,000

$5,278,650

6. Phil Kessel

Toronto Maple Leafs

$10,000,000

$4,198,158

6. Pavel Datsyuk

Detroit Red Wings

$10,000,000

$4,284,551

6. Alexander Ovechkin

Washington Capitals

$10,000,000

$4,382,281

6. Claude Giroux

Philadelphia Flyers

$10,000,000

$4,462,046

10. Evgeni Malkin

Pittsburgh Penguins

$9,500,000

$4,138,425

11. Eric Staal

Carolina Hurricanes

$9,250,000

$4,045,062

12. Corey Perry

Anaheim Ducks

$9,000,000

$4,336,692

13. Patrice Bergeron

Boston Bruins

$8,750,000

$3,791,605

13. Ryan Getzlaf

Anaheim Ducks

$8,750,000

$4,195,181

15. Steven Stamkos

Tampa Bay Lightning

$8,000,000

$3,348,528

15. Dion Phaneuf

Toronto Maple Leafs

$8,000,000

$3,397,724

17. Marian Hossa
Chicago Blackhawks

$7,900,000

$3,407,769

17. Rick Nash

New York Rangers

$7,900,000

$3,589,467

19. Duncan Keith

Chicago Blackhawks

$7,600,000

$3,267,085

20. Henrik Zetterberg

Detroit Red Wings

$7,500,000

$3,198,181

20. Tuukka Rask

Boston Bruins

$7,500,000

$3,252,599

20. Anze Kopitar

Los Angeles Kings

$7,500,000

$3,583,972

23. Tyler Ennis

Buffalo Sabres

$7,300,000

$3,323,892

24. Kristopher Letang
Pittsburgh Penguins

$7,250,000

$3,169,427

24. Dustin Brown

Los Angeles Kings

$7,250,000

$3,461,725

26. Brian Campbell

Florida Panthers

$7,142,857

$2,973,054

27.

Pekka Rinne

Nashville Predators

$7,000,000

$2,912,367

27.

Zdeno Chara

Boston Bruins

$7,000,000

$3,020,929

27.

Alexander Semin

Washington Capitals

$7,000,000

$3,046,080

27. Daniel Sedin

Vancouver Canucks

$7,000,000

$3,183,972

27. Henrik Sedin

Vancouver Canucks

$7,000,000

$3,183,972

27. Derick Brassard

New York Rangers

$7,000,000

$3,185,222

27. Daniel Girardi

New York Rangers

$7,000,000

$3,335,998

27. Patrick Marleau

San Jose Sharks

$7,000,000

$3,339,482

27. Jonathan Quick

Los Angeles Kings

$7,000,000

$3,339,482

27. Drew Doughty

Los Angeles Kings

$7,000,000

$3,350,829

27. Mike Richards

Los Angeles Kings

$7,000,000

$3,358,751

27. Andrei Markov

Montreal Canadiens

$7,000,000

$3,479,650

27. P.K. Subban

Montreal Canadiens

$7,000,000

$3,479,650

40. Jeff Carter

Los Angeles Kings

$6,750,000

$3,217,239

40. Joe Thornton

San Jose Sharks

$6,750,000

$3,217,239

40. Carey Price

Montreal Canadiens

$6,750,000

$3,354,737

43. Roberto Luongo

Florida Panthers

$6,714,000

$2,790,870

44. Cam Ward

Carolina Hurricanes

$6,700,000

$2,912,882

45. Patrick Sharp

Chicago Blackhawks

$6,500,000

$2,792,945

45.

Corey Crawford

Chicago Blackhawks

$6,500,000

$2,804,484

45.

Patrick Kane

Chicago Blackhawks

$6,500,000

$2,804,484

45.

Jonathan Toews

Chicago Blackhawks

$6,500,000

$2,804,484

45. Brooks Orpik

Washington Capitals

$6,500,000

$2,819,453

45.

Nicklas Backstrom

Washington Capitals

$6,500,000

$2,830,846

45.

Paul Stastny

St. Louis Blues

$6,500,000

$2,867,721

45.

Erik Karlsson

Ottawa Senators

$6,500,000

$3,194,780
NHL Salaries After Taxes
Player
Team
Net Wages
% Lost to Taxes

1.

Shea Weber

Nashville Predators

$8,113,928

42.04%

2. Sidney Crosby

Pittsburgh Penguins

$6,702,518

44.15%

3. Zach Parise
Minnesota Wild

$5,915,163

46.23%

3.

Ryan Suter

Minnesota Wild

$5,915,163

46.23%

5. Phil Kessel

Toronto Maple Leafs

$5,801,842

41.98%

6. Henrik Lundqvist

New York Rangers

$5,721,350

47.99%

7. Pavel Datsyuk

Detroit Red Wings

$5,715,449

42.85%

8. Alexander Ovechkin
Washington Capitals

$5,617,719

43.82%

9. Claude Giroux

Philadelphia Flyers

$5,537,954

44.62%

10. Evgeni Malkin

Pittsburgh Penguins

$5,316,575

44.04%

11. Eric Staal

Carolina Hurrincanes

$5,204,938

42.73%

12. Patrice Bergeron

Boston Bruins

$4,958,395

43.33%

13. Corey Perry

Anaheim Ducks

$4,663,308

48.19%

14. Steven Stamkos

Tampa Bay Lightning

$4,651,472

41.86%

15. Ryan Getzlaf

Anaheim Ducks

$4,554,819

47.94%

16. Marian Hossa

Chicago Blackhawks

$4,492,231

43.14%

17. Duncan Keith

Chicago Blackhawks

$4,323,915

43.11%

18. Rick Nash

New York Rangers

$4,310,533

45.44%

19. Henrik Zetterberg

Detroit Red Wings

$4,301,819

42.64%

20. Tuukka Rask

Boston Bruins

$4,247,401

43.37%

21. Brian Campbell

Florida Panthers

$4,169,803

41.62%

22. Pekka Rinne

Nashville Predators

$4,087,633

41.61%

23. Kristopher Letang

Pittsburgh Penguins

$4,080,573

43.72%

24. Dion Phaneuf

Toronto Maple Leafs

$4,062,276

49.22%

25. Zdeno Chara

Boston Bruins

$3,979,071

43.16%

26. Tyler Ennis

Buffalo Sabres

$3,996,108

45.53%

27. Alexander Semin

Washington Capitals

$3,953,920

43.52%

28. Roberto Luongo

Florida Panthers

$3,923,130

41.57%

29. Anze Kopitar

Los Angeles Kings

$3,916,033

47.79%

30. Daniel Sedin

Vancouver Canucks

$3,816,028

45.49%

30. Henrik Sedin

Vancouver Canucks

$3,816,028

45.49%

32. Derick Brassard

New York Rangers

$3,814,778

45.50%

33. Dustin Brown

Los Angeles Kings

$3,788,275

47.75%

34. Cam Ward

Carolina Hurricanes

$3,787,118

43.48%

35. Patrick Sharp

Chicago Blackhawks

$3,707,055

42.97%

36. Corey Crawford

Chicago Blackhawks

$3,695,516

43.15%

36. Patrick Kane

Chicago Blackhawks

$3,695,516

43.15%

36. Jonathan Toews

Chicago Blackhawks

$3,695,516

43.15%

39. Brooks Orpik

Washington Capitals

$3,680,547

43.38%

40. Nicklas Backstrom

Washington Capitals

$3,669,154

43.55%

41. Daniel Girardi

New York Rangers

$3,664,002

47.66%

42. Patrick Marleau

San Jose Sharks

$3,660,518

47.71%

42. Jonathan Quick

Los Angeles Kings

$3,660,518

47.71%

44. Drew Doughty

Los Angeles Kings

$3,649,171

47.87%

45. Mike Richards
Los Angeles Kings

$3,641,249

47.98%

46. Paul Stastny

St. Louis Blues

$3,632,279

44.12%

47. Jeff Carter

Los Angeles Kings

$3,532,671

47.66%

47. Joe Thornton

San Jose Sharks

$3,532,671

47.66%

49. Andrei Markov
Montreal Canadiens

$3,520,350

49.71%

49. P.K. Subban

Montreal Canadiens

$3,520,350

49.71%

51. Carey Price

Montreal Canadiens

$3,395,263

49.70%

52. Erik Karlsson

Ottawa Senators

$3,305,220

49.15%