Who should be the Jets next captain?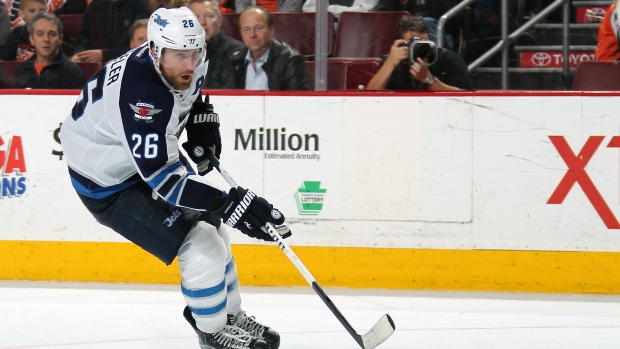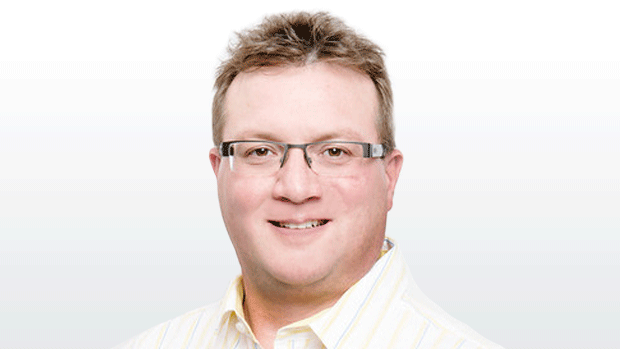 Paul Edmonds
Play-By-Play Announcer, TSN Radio 1290 in Winnipeg
There are many subjects for the Winnipeg Jets to tackle during this extended off-season, but none more intriguing for its fan base than the naming a new captain.
Since the departure of Andrew Ladd via trade to Chicago at the deadline, the Jets played the final 23 games without an ultimate leader, instead finishing the season with two lettered players in assistants Blake Wheeler and Mark Stuart.
On several occasions over the final two months team management was asked about a replacement, but steadfastly avoided being backed into a corner in naming a new captain or even hinting to when the timing of that announcement might happen.
At best guess, the team could reveal a new leader this summer but that almost seems too early for the selection "process" they keep talking about publically. A more likely scenario is training camp in September.
Of course at last week's final media available the captain question was posed to several players and also to head coach Paul Maurice and general manager Kevin Cheveldayoff.
Maurice held firm again in answering the question, saying a comprehensive criteria will help determine the Jets' next captain. Areas like contract status, commitment to the organization, along with being a dominant player and the understanding of playing in a Canadian market top that list.
"The biggest component to being a leader is performance," said Maurice. "We've got some good candidates here, but you don't want (the captaincy) to change people. Being a captain in a Canadian city and a small community will take someone special and a unique individual."
So who should be the Jets next captain? Names like Tyler Myers, Blake Wheeler, Mark Scheifele and Dustin Byfuglien all tick boxes on the criterion. As a result, the choice likely won't be easy.
"I'd love to be (captain)," said Scheifele, who enters his fourth full season in the National Hockey League next fall and as a restricted free agent July 1 is expected to sign a long-term contract with the club this summer. "To take on that role would be awesome. And whoever it is will obviously be a good one. We have a lot of great leaders in this room. If it were to be me, I'd definitely be honoured."
Scheifele, 23, admits to wearing a letter several times over his minor hockey and junior careers, but a captain in the NHL is completely different. It's not just about talking to the referees about a penalty call or leading a team cheer in front of your net. At this level it includes being a respected voice in setting policy and having input into media availability, travel itineraries, team meals and many other elements to the day-to-day NHL routine.
Still, despite his age and being devoid of a team letter previously, Scheifele isn't without his supporters. Linemate Nikolaj Ehlers publically endorsed his centre last week, saying he's got "a good big mouth" or - in other words - a solid quality in speaking at the appropriate time and usually with a positive message.
"He's a really good guy on and off the ice," said Ehlers, who will represent Denmark at next month's World Championships. "He really gets the guys going. We have lots more guys like that but I think that (Scheifele) is a guy that steps up really well. He would make a good captain for sure."
The front runner however in the selection process - at least from the fans perspective - would appear to Wheeler. It would be a natural progression for the veteran winger since he already wears an 'A' and a player that is coming off a career year offensively. But more than points, over his five years with the Jets the Minnesota product has clearly illustrated the type of leadership the club needs going forward. This was especially evident down the stretch this year with a young roster and no playoff purpose in the final 20 games.
Yet Wheeler, 29, played as passionately in those as any of the nearly 400 games he's dressed for with the Jets previously and nobody can deny Wheeler's work ethic, on-ice performance or desire to win, which can divinely inspire the uninspired.
"Obviously everyone wants to wear the C," said Wheeler following a lengthy pause when asked the question last week. "There's a lot of pride that comes with that. Given that opportunity I would respect that and wear it with pride. That being said there's going to be a lot of conversations had internally to try and find out who the best fit is for the organization."
As for Myers, there's plenty to like about him as a player and a potential leader. Everyone is respectful of him and visa-versa. He's also a dominant defenceman and likely understands the Winnipeg market having played in another small NHL city previously in Buffalo. The only knock might be that he's still relatively new to the leadership group of the team and there is a question as to whether he'll re-sign with the team when his contract is done in three seasons and he becomes an unrestricted free agent.
And that brings us to Byfuglien. Some have suggested the dressing room already belongs to charismatic fan favourite and no letter is required to understand his leadership role. But truthfully, there are responsibilities that come with being a captain of which he wants no part of, especially the media component. So the conversation ends right there regarding the formality of him wearing the C. But let's be frank, Byfuglien will exact his influence on the team going forward just as he has the last five years.
NOTES: Both Wheeler and Scheifele ended their seasons riding point scoring streaks and posted career offensive numbers. Wheeler amassing 11 straight games and Scheifele 10 with a point, while Wheeler finished with 78 points and Scheifele with 29 goals and 61 points…The longest game of the season for the Jets was played in Tampa on Feb. 18. It took two hours and 47 minutes. The shortest was a two-hour, 12-minute affair in Vancouver, March 14…The Jets finished the month of April with a 4-0-1 record, their only winning month since October…Pavelec concluded the season with a 4-0-2 record over his last six starts, beating playoff notables like Chicago, San Jose, Los Angeles, Minnesota and Philadelphia…Defenceman Ben Chiarot averaged 14:27 time on ice this season, although he played over 20 minutes per game over the last eight straight, including 23 minutes in Game 82 against the Kings.