Why NHLers hate analytics
An informal survey of some of hockey's biggest stars showed they aren't big fans of advanced statistics, TSN Senior Hockey Reporter Frank Seravalli writes.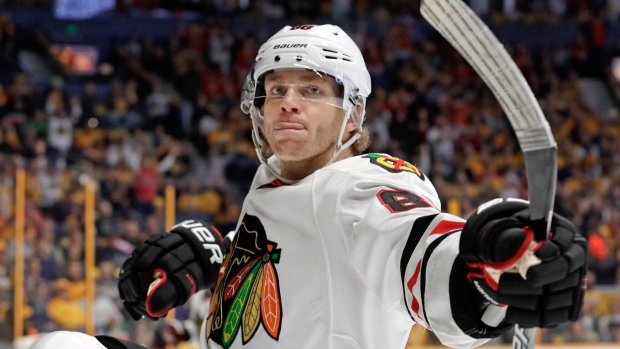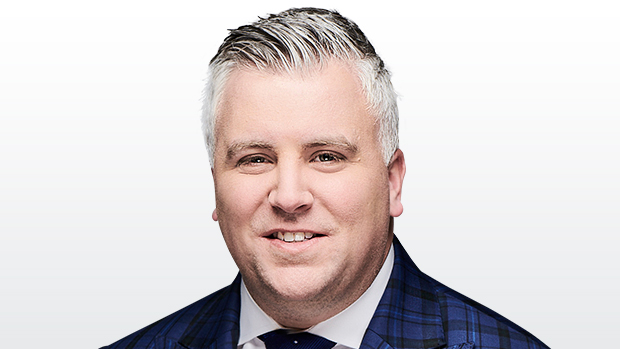 Full disclosure: I like analytics and advanced stats. I believe the numbers have provided a different prism to view hockey; another tool to help tell a more complete tale. But I also know that they are just part of the story, not the whole story.
We are now entering the fourth season since the NHL's summer of analytics awakening, so I was curious: How much do NHL players pay attention to analytics and advanced stats?
TSN polled 18 players over two days earlier this month in New York at the NHL/NHLPA Player Media Tour.
The question was simple: "Do you know what your Corsi percentage was last season?"
The answer: Not a single one of those players had even a vague idea.
"No," Patrick Kane said. "I couldn't even tell you what a good Corsi is. It's not something our team really pays attention to."
"No clue," Tyler Seguin said. "I don't really look at the Corsi stuff."
"No idea," T.J. Oshie said. "I don't even know what Corsi is. I know it's something about shots on net."
"Nope," Jordan Eberle said.
"I don't know my Corsi," Jack Eichel said. "I don't pay attention at all. I've heard of it."
The follow-up question: "Do you know what your plus/minus was last season?"
Interestingly, for a stat that some say is the worst in hockey, 13 out of the 18 players polled either knew their exact plus/minus, or were within one or two. The others had a general idea of the range.
"Plus-3," Eberle said confidently.
"Minus-14?" Seguin asked. [It was 15.]
"It had to be low," Eichel said.
Perhaps that should not be surprising: plus/minus stats are available on game sheets and stat packages, which are sometimes handed out to players in the dressing room post-game, and coaching staffs will obviously let players hear it in meetings or video sessions if they're on for too many goals against. It's also a traditional stat that has officially kept by the NHL since the 1967-68 season.
What was surprising, though, is how a non-leading question served as an unprompted launching point in the conversation for players to voice their thoughts on Corsi, advanced stats and analytics in general.
Hint: They aren't big fans.
"If there is one stat I could take away, it would be Corsi," Seth Jones said. "Because I don't think it gives a full representation of the game. You can be caught in situations that are not your fault. You will have four shots against and you have nothing do with that situation."
In some cases, Corsi is even a running joke on the ice.
"I've never heard any player say 'Oh man, I had a great Corsi last night. I crushed it!'" Oshie said. "We'll joke about it in practice or in the summer league. To me, I don't think it means that much."
There was also some outright disdain.
"I think Corsi is garbage. It's kind of a waste of time," Eberle said. "I know stats. I pay attention to team puck possession – you know which teams are good at it. But I also think plus/minus is a waste of time, too. There was one year I had nine empty-net minuses."
Jones said he believes "defencemen hate Corsi more than forwards."
"If you're out against Sidney Crosby and Evgeni Malkin all game, your Corsi isn't going to be very good," Jones said. "Those guys control the game."
Is there a solution? Eberle would like to see a new stat invented.
"It'd be hard to do. I just think you should be able to give responsibility for a goal," Eberle said. "I've been in situations where I know I'm responsible, and I deserve that, but I've also been in situations where I have nothing to do with the play and I get a minus."
Kane said he believes some players consciously try to game the numbers.
"I do think some guys know in the back of their head it's a stat, so they just throw the puck on net," he said.
The only time, it seems, that Corsi becomes important - or that players pay attention - is when it's used at the negotiating table for the next contract.
"Players pay attention a little bit then," Jones said. "I know it's getting frustrating for players because [teams] they're using it in negotiations, saying 'Hey, this guy has a Corsi that's low, we'll give him $200,000 less bucks.' It's a little frustrating for some players."
Oshie also said "a lot of people" have reminded him or mentioned last season's league-best shooting percentage of 23.1 per cent – which is 75 per cent higher than his career average – almost as a way of suggesting he won't be able to repeat that success.
Oshie had no way to explain the jump in percentage. He said his shooting skills weren't any different than prior seasons. That statistical anomaly didn't stop him from earning a new eight-year, $46-million extension in the off-season.
To be fair, nearly all of the players polled at the Player Media Tour are stars. They don't have nearly as much of an incentive to pay attention as rank-and-file players who are fighting for jobs.
Cody Franson, who is in Blackhawks camp on a tryout deal, recently said his advanced stats painted a better picture of his season than his point totals. He was on the positive side (50.4) of shot attempts on a Sabres team that was 29th in that category (47.2) last season.
"I take a lot of pride in putting up those [Corsi] numbers," Franson told the Chicago Sun-Times this week. "Some people take those into account, some don't. Obviously, I'm biased because I have good numbers. But I think they count for something. I thought I played a lot of really good hockey last year [with the Sabres], and the stats just never really showed up for me."
Even the stars are paying attention to advanced metrics, just not necessarily the publicly available ones. Each team, especially those with a dedicated hockey analytics staff, has their own analytics they place emphasis on.
"I look at 5-per-cent chances sometimes," Seguin said. "Basically, you could just say it's a little box around the net and you have to be in it to have a 5-per-cent chance. You look to see if you're plus or minus for 5-per-cent chances for the night. As a centre, I use it more to see what is against me and my line for that night, how we did."
Just don't ask them about Corsi.
Contact Frank Seravalli on Twitter: @frank_seravalli​