Why this comeback will be different for Tiger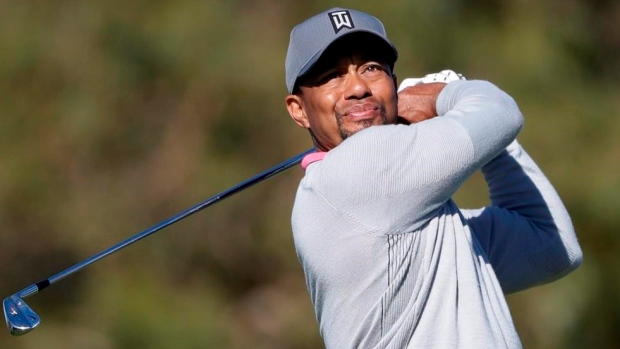 When Tiger Woods hits his first tee shot at the golf course at Albany in the Bahamas on Thursday morning, it will mark the ninth time he's returned to competitive golf from some sort of injury.
Some of the layoffs have been short, measured in weeks, and others longer, gauged in months.
This one has been just shy of a year and involved a fourth back operation, long stretches of rehabilitation both on and off the course, and a highly publicized and embarrassing DUI.
This time, the comeback is about more than just his golf game, it's about the next phase of his life, both on and off the course.
After his previous surgeries – two microdiscectomies and an unknown procedure – Woods was still ailing, still not pain free, he has admitted. His comebacks were short-lived as the aches returned. Not only did it affect his golf game, but also his ability to enjoy life.
He couldn't go out to dinner, because he couldn't sit. He couldn't go to his kids' sporting events because he couldn't stand for long periods. He couldn't go anywhere because it hurt to drive a car.
The latest operation was more significant – a spinal fusion. This time it was no longer about just getting back to golf, it was about simply functioning day to day.
"It was about quality of life because I didn't really have much," Woods said at his press conference on Tuesday ahead of the Hero World Challenge. "I've been in bed for about two years and hadn't been able to do much."
But the new, surgically repaired Woods is clearly happy, upbeat and full of smiles. Since he was cleared to return to full swings just over a month ago, he's been posting videos of his action on social media, something he didn't do last time out.
And he's been playing with pals such as Rickie Fowler, Justin Thomas, Rory McIlroy and Dustin Johnson. He even teed it up with U.S. President Donald Trump with a few "denominations" on the line.
Reports from these games indicate he's hitting it long and has some speed to his swing; something he admitted was missing at this time last year. Even with all this optimism and these glowing reports, there is still a lot that isn't known about his game, not even to Woods.
He's unsure of just how far he can push his body, how much it will take. That means he'll be learning with every swing and every round.
"I'm winging this by ear because I don't know what my body can and can't do yet," he stated. "I just got the go-ahead a little over a month ago, but I still don't know. I was saying to you guys, I don't have any pain anymore in my back. I have some stiffness, like no duh, it's fused. So I'm learning that, what my body can't do yet and what it can do."
Woods didn't deal with the specifics of his arrest back in May when police found him behind the wheel with five different drugs in his system. He didn't discuss the decision to get behind the wheel or the possible consequences of his actions that night. But he did suggest that it was back pain that led him to seek some sort of medicinal comfort and that he's managed to come clean.
"I've come out the other side and I feel fantastic. A lot of friends have helped me," said Woods.
"I didn't realize how bad my back was. Now that I'm feeling the way I'm feeling, it's just hard to imagine that I was living the way I was living with my foot not working, my leg not working, and then the hours of not being able to sleep at all because of the pain."
That doesn't get him a pass for what he did that night. Still he paid his fine, is on a year of probation and will have to live with the mug shots forever.
This week, the focus will be on golf even though it's far too early to make any judgments about his game. Just being out on the course is a victory for Woods. Getting to the Masters injury-free would be huge. But so, too, is going to his son's soccer game. And being able to sit at his restaurant and enjoy a meal with friends.
Before he can win at golf, Woods needs to win at life again and he seems to be on the right path for that.