Williams hopes to remain Raptors' sixth man
Lou Williams collected his Sixth Man of the Year trophy on Monday in Toronto and reflected on a remarkable first year with the Raptors. As TSN Raptors reporter Josh Lewenberg writes, Williams travelled a long road to attain his success and has found the perfect role in Toronto.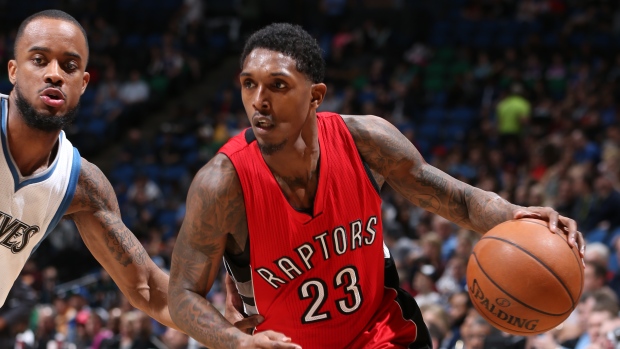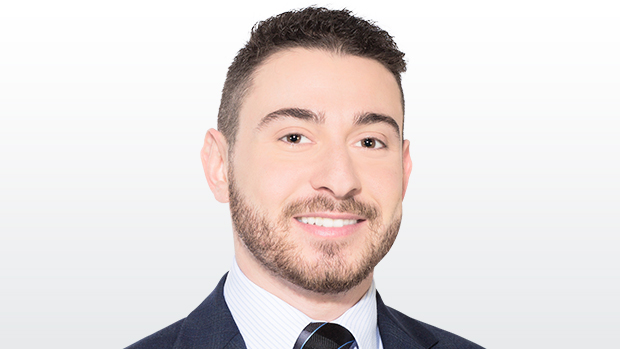 TORONTO - Coming off a pair of lost seasons with the Atlanta Hawks, his hometown team, Lou Williams found out he had been traded to Toronto in late July.
Williams knew Kyle Lowry, a Philadelphia-native, from his time playing with the 76ers earlier in his career. The Raptors' point guard was the first of his new teammates to give him a call.
"Kyle had set my bar early," Williams told reporters. "He said he expected me to average 15 points a game [and] he expected me to be the sixth man on this team. That was one of the things that I took and I ran with it."
Last week Williams wrapped up his first season with Toronto, his 10th in the NBA, averaging a personal-best 15.5 points per game. On Monday he was named the league's best reserve.
"It means tons more now," said the 28-year-old guard after receiving his Sixth Man of the Year trophy at the Fairmont Royal York hotel in downtown Toronto Monday afternoon. "To win it in my first year in Toronto, to win it right after being traded and to go through so much adversity. Timing is everything. If I was ever going to win it, I think this is the perfect time."
It's easy to misinterpret his calm, cool and collected demeanour for indifference. Williams rarely shows emotion on or off the court. However, with his family, friends and teammates in attendance as he accepted the award, he couldn't help but smile as he reflected back on his uncertain past while looking ahead to a future he hopes will be in Toronto.
Williams finished as the runner-up for this award back in 2011-12, his last of seven seasons with Philadelphia. That summer he signed in Atlanta, just a half hour drive from Gwinnett County where he grew up. He played 39 games for the Hawks before suffering a freak injury while planting and going up for a shot on the fast break. He had torn his ACL.
"It was scary," he remembers. "Once I tore my ACL, I said early on that was the closest I felt to retirement. You don't know what's ahead - the fear of not knowing, as people say. I didn't know what kind of player I'd be. Once I finally got back on the court, I realized I couldn't jump as high. I wasn't as fast. It takes me a little while to get my legs going. It's a frightening thing. To be here today is extremely gratifying."
He believed he could work his way back, to some capacity, but wondered if he'll ever play at the same level again. Upon his return to the Hawks the following season, those fears were confirmed. Expectedly, his knee was still in the long process of healing and he would be forced to alter his game on the fly. The results were mixed and Williams needed a new start, prompting his offseason trade to the Raptors.
Entering the final year of his contract, Williams was acquired for the partially guaranteed contract of John Salmons, a coup for Raptors GM Masai Ujiri.
Williams will hit unrestricted free agency this summer and while he should draw plenty of outside interest and earn a hefty raise, he has no immediate plans to look for new employment.
"[Staying in Toronto] would be ideal for me," he said. "Just the culture that they're building here, just the identity that this team and this town has, I really want to be a part of it. I look forward to it. I don't want to say hopefully we get something done, I'm really positive that we will get something done. I don't see why not, at this point. So I just look forward to the future here."
Of course, a lot could change between now and July, when NBA free agency officially opens. It takes two to tango - the Raptors would have to be willing to pay up in order to keep Williams from moving south and with the salary cap set to skyrocket the following summer, the market figures to be an unpredictable one.
For now, Williams is content with where he's at, mostly because he remembers how hard it's been to get to this point. He's found a home with the Raptors and they've welcomed him with open arms, right from the start.
"I've never, in my 10-year career, I've never been over to my teammates' houses, different homes as much as I have with this group," he said. "We sit around, we watch games, we break down games, we talk about our team. And just the camaraderie and the bond that these guys have is head over heels, completely different than what I've experienced on other teams."
"He is a cool dude," DeMar DeRozan said of his teammate. "Lou Will is the coolest dude in the world. If you can't tell on the court, now you know."
Outwardly, Williams is quiet by nature, he's conscientious and respectful. Those who are around him on a daily basis speak of his understated sense of humour. He's comfortable in his own skin.
"It just comes with the experience," he said. "I never get too high, I never get too low because at any moment, things can change. I felt like I could have been the sixth man before, and it didn't happen. I thought I was off to a great start in Atlanta, and I tear my ACL. I've learned over the years to always stay even-keel. When something is set in stone for you to be excited about, you relish that moment and you move on."