Yankees well-positioned for a long run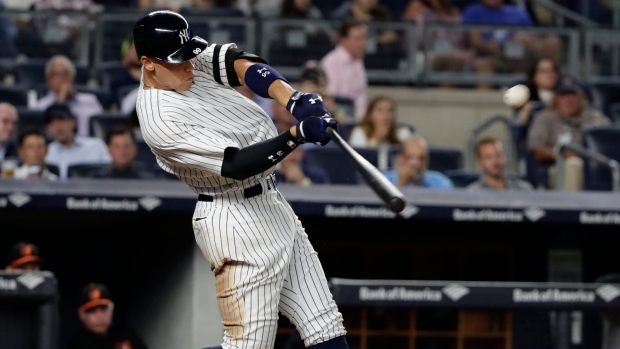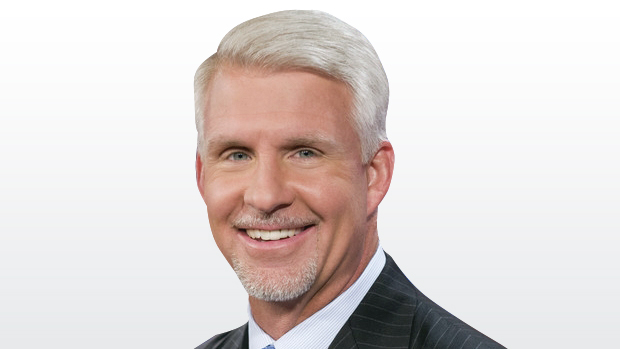 The New York Yankees came up just a bit short this season, losing to the Houston Astros in a very exciting seven-game series.
The Baby Bombers were led by the definite American League Rookie of the Year and potential MVP, Aaron Judge, catcher Gary Sanchez and first baseman Greg Bird. In addition to the three young sluggers, 24-year-old Luis Severino emerged as the ace of the pitching staff. The Yankees have a great young core of talent to build around. General manager Brian Cashman is starting from a really good place to maintain a very high level of competitiveness.
Pitching will be the primary area of focus for the Yanks this off-season. CC Sabathia is a free agent and Masahiro Tanaka has the right to opt out of his deal with three years and $67 million remaining. This leaves Severino, Sonny Gray and lefty Jordan Montgomery as returning starters. Again, that's a pretty good starting point for Cashman.
Tanaka's decision will be interesting. There are many who believe he will absolutely opt out and return to free agency to capitalize on his excellent postseason performances and score a bigger contract. I don't see it as definite as some. Tanaka has a partial tear in the ulna collateral ligament in his elbow. He will need Tommy John surgery at some point. It's likely that the Yankees have already seen the best years Tanaka will produce in his career. If I was Cashman, I wouldn't mind if Tanaka opted out. I would move on to another starting pitcher, despite the fact that he has been great to this point. His elbow scares me.
Other interested teams should watch closely what the Yankees do if Tanaka does opt out. If he declares himself a free agent and the Yankees are only lukewarm in their pursuit of him, it would scare me. They know him better than anyone else. If they don't mind that he leaves, I wouldn't want Tanaka myself.
The Yankees may offer 37-year-old veteran lefty Sabathia a one-year deal for far less than the $25 million he made this year. I could see them offering Sabathia a one-year, $13-million deal.
If Tanaka and Sabathia don't return, I see Cashman and the Yankees possibly getting involved in the Yu Darvish sweepstakes as well as the posting of Japanese star Shohei Otani. But I don't expect the Yankees to get too crazy this off-season as they've made it clear they want to get under the luxury tax threshold for the 2018 season.
Alex Rodriguez's $21 million will come off the books this winter, as will a significant chunk of Sabathia's salary. If Tanaka opts out it frees up another $22 million, plus they will lose Todd Frazier (prorated $12 million) and Matt Holliday ($13 million). The Yankees will have some money to spend while still reducing payroll. It will put them in a great spot for the 2018 free-agent class, which includes Bryce Harper, Manny Machado, Josh Donaldson, Brian Dozier, Daniel Murphy, Charlie Blackmon and Dallas Keuchel.
One thing is clear: The Yankees are well-positioned for years to come.
Cleveland can contend again
The Cleveland Indians, who were eliminated by the Yankees, are still well-positioned to be an elite team in the AL again next season. The AL Central will not be a very deep division, with the Tigers, Royals, and White Sox all rebuilding. The Twins are young and certainly overachieved in 2017, but they aren't anywhere near a powerhouse.
The Tribe is in a great position to get right back into the mix again next season. In fact, no team has done a better job of locking up their core young players than Cleveland. They have Corey Kluber, their ace, under control through 2021. He maxes out at $14.5 million as he signed a very club-friendly deal. Carlos Carrasco, their No. 2 starter, is signed through 2020 as well to a similarly favourable deal. Trevor Bauer, who emerged as a solid No. 3 starter, has two more years before free agency. Factor in that shortstop Francisco Lindor and second baseman Jose Ramirez are young and affordable, and you have a nice window to win.
Cleveland did spend some big money on Edwin Encarnacion last winter (three years, $60 million), but they have trade deadline acquisition Jay Bruce ($13 million), Carlos Santana ($12 million) and Michael Brantley ($11 million option for 2018) coming off the books. They lose another $9.6 million to free agency for relievers Bryan Shaw and Boone Logan.
They don't need to add a ton to their roster. I expect them to try and resign Bruce while letting Brantley walk. They may trade Jason Kipnis ($28 million for two years) this winter to free up second base for Jose Ramirez moving forward. I don't expect them to play Kipnis in centre field as they did in the playoffs. Young stud Bradley Zimmer will return from injury next year and reclaim his job.
The Indians will be the team to beat in the AL Central next year and quite possibly the best team in the AL. They have depth, balance, experience, financial flexibility and a good development system.
Cubs have some work to do
The Chicago Cubs will be an interesting team to watch this winter. They made a nice run to get back to the NLCS again this year, but they have some work to do to put their club back together.
They could lose starters Jake Arrieta ($15.6375 million) and John Lackey ($12.5 million), closer Wade Davis ($10 million), centre fielder John Jay ($8 million), catcher Alex Avila ($2 million) and relievers Koji Uehara ($6 million) and Brian Duensing ($2 million). So the Cubs will have big holes to fill in their rotation and bullpen. Plus, Jay and Avila served in important roles that will need to be addressed.
It seems to me that agent Scott Boras will shop Arrieta to the highest bidder this winter. I doubt that will be the Cubs. He will pitch at 32 next season and the Cubs will want to trend younger. Darvish would be a better investment than Arrieta as he is a bit younger and has better pitching mechanics. Chicago does still have John Lester, Kyle Hendricks, Jose Quintana and Mike Montgomery to handle starting duties, so they aren't in a desperate spot. Look for the Cubs to pursue Otani from Japan as well.
It's the bullpen that needs to be remade and is a priority this off-season. In this era of bigger and better bullpens, the Cubs have been lagging. They've gotten inconsistent performances from Hector Rondon, Pedro Strop, Carl Edwards Jr., and Justin Wilson, who are slated to be back. All of these guys have good stuff and have shown flashes of brilliance, but they've delivered some clunkers as well.
One thing is clear: Joe Maddon doesn't trust his pen. There are no other high-end closers available through free agency, so I expect them to pay a premium for Wade Davis. He represented himself quite well as a Cub.
Chicago also needs to address their outfield. They have a lot of pieces but it feels like they are trying to pound square pegs into round holes. The loss of Dexter Fowler to the Cardinals last year compromised the leadoff spot in the lineup. After Kyle Schwarber failed miserably there, John Jay got the most at-bats but he lacked power and speed. They need a leadoff hitter to maximize Kris Bryant and Anthony Rizzo.
They also need to decide what to do with Schwarber – I would trade him to improve the pitching if I was running the Cubs. He's a liability defensively, lacks athleticism and in an era where everyone hits home runs, his power is more ordinary. He could bring a significant return from an American League team.
World Series preview
The Dodgers head to the World Series as a favourite after a stellar 104-win season. They won more games than anyone else while not having a single hitter score 100 runs or drive in 100 runs. Plus, they didn't have single starting pitcher make 30 starts in their uniform. They are the true definition of a team.
Their leader is third baseman Justin Turner. Turner signed a big contract to stay in Los Angeles last winter and it seemed like the right move by both parties. It wasn't a good move when the New York Mets took Turner off of their roster and he signed a minor-league deal with an invitation to spring training with the Dodgers on Feb. 4, 2014. The Mets didn't know or realize soon enough that Turner had started to change his swing. He amended his approach as a hitter and transformed himself into a legitimate slugger.
It happens and it hurts. There are certainly other stories like this. The Blue Jays were the recipient of other clubs' short-sightedness with Jose Bautista. The Cubs benefited from the Orioles giving up on Arrieta. The longer you are around as an executive, the more likely you have been burned.
I remember in 1998, when my Mets team was fighting for a playoff spot. Manager Bobby Valentine didn't trust Jason Isringhausen in his bullpen. He didn't think Izzy (as we called him) could handle pitching on back-to-back days. He also didn't believe the right-hander could warm up quickly enough to be a reliever. Isringhausen had been a starter most of his injury-plagued career, but we had enough starters so we had him in the bullpen. He was out of options by then. He had a great arm and would have clearly been claimed on waivers if I tried to outright him. I needed him to stay in the big leagues. But Valentine insisted that Isringhausen was a non-functional pitcher on the staff, so I traded him. I sent him to Oakland, along with Greg McMichael, for closer Billy Taylor.
Guess what Oakland did with Isringhausen? They made him their closer. Last I checked, the closer is a reliever. So the guy who couldn't cut it in my bullpen took on the most important role in the A's bullpen. That was clearly a mistake on my part. I should have dug my heels in and forced Valentine to use him. So that was one of my mistakes. It is not the Bobby Bonilla lifetime annuity, but it is up there.
Okay, I feel better now getting that off my chest.
Now back to the World Series. The Dodgers and Astros are going to put on a great show for all of us baseball fans. Here's how I see the matchup:
Starting Pitching
The Astros lead with Dallas Keuchel and Justin Verlander, while the Dodgers counter with Clayton Kershaw and Yu Darvish. It's pretty close, but I give the Dodgers a slight edge in the top two spots in the rotation. The Dodgers have a big edge when it comes to the third and fourth starters. Rich Hill and Alex Wood are much better than Lance McCullers Jr. and Charlie Morton. Edge: Dodgers
Bullpen
The Dodgers' bullpen ripped off 23 consecutive scoreless innings in the NLCS and they have arguably the best closer in the game. Kenley Jansen's cutter is one of the single best pitches in the game and, believe it or not, is better than future Hall of Famer Mariano Rivera's cutter. Rivera broke bats with his, while Jansen misses bats.
The Astros struggled in the ALDS and ALCS out of the bullpen. Chris Devenski and Joe Musgrove were weapons during the regular season but they have lost their touch in October. Even Brad Peacock, who was great as a starter and reliever, seems a bit too emotional to get big outs so far. Ken Giles, the Astros closer, rides the waves of emotion too much as well. Former Blue Jay Francisco Liriano is the only lefty out of the pen and he has been inconsistent.
Edge: Dodgers
Offence
The Dodgers have a red-hot lineup. They've averaged six runs per game in the playoffs, even without All-Star Corey Seager. They have a team OPS of .872, including 13 homers in eight games. L.A. has a deep roster of options to be able to handle any situation. They have depth and balance, which allows Dave Roberts the ability to match up with any pitching move from A.J. Hinch.
The Astros led the all of baseball in OPS and runs scored. They have eleven different hitters who had double-digit homers. They have length and depth in their lineup. For some reason, the Astros went 21-24 versus left-handed pitchers, despite having a team OPS of .814. The Dodgers have three lefties in their rotation. The Astros were the best team in baseball hitting fastballs, but the bad news for them is that Dodgers' pitchers throw fewer fastballs than almost every other team.
Edge: Astros
Defence
Both teams are solid defensively. The Astros are better up the middle with Jose Altuve and Carlos Correa at second and shortstop. Centre fielder George Springer is better than what the Dodgers have as well. The Astros are vulnerable to the stolen base, throwing out only 12 per cent of attempted base stealers.
Edge: Astros
The pick: The Los Angeles Dodgers in six games over the Houston Astros.
--
Steve Phillips was general manager of the New York Mets from 1997 through 2003, helping lead the club to a National League championship in 2000 and its first World Series appearance since 1986. His analysis appears each week on TSN.ca, TSN Radio and SportsCentre. Follow Steve on Twitter at @StevePhillipsGM.