Young Maple Leafs set for first playoff test
Toronto Maple Leafs players feeling little pressure ahead of Game 1 against the heavily favoured Washington Capitals.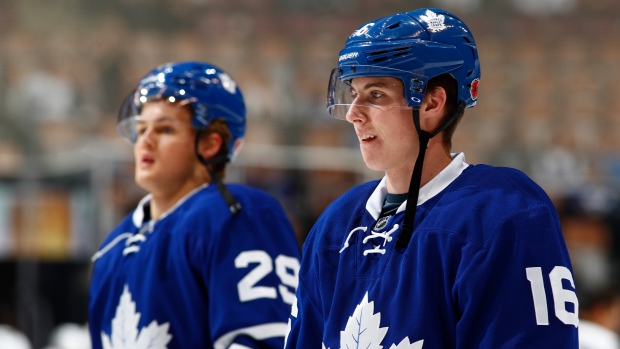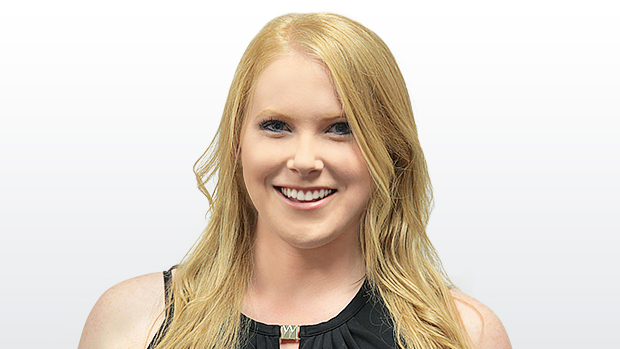 WASHINGTON – After finishing the regular season with five games in seven nights, having the last three days to practice and rest has been a luxury for the Toronto Maple Leafs.
While the National Hockey League playoffs started Wednesday evening, the Leafs arrived in Washington, D.C., that afternoon, ahead of their first-round series getting underway against the Capitals on Thursday. Like most hockey buffs, the players used the night off to tune into the action and get a pulse on how other teams were performing.
Head coach Mike Babcock said he prefers to open the playoffs on the second night. He likes it even more when he's icing a roster that includes nine players who've never experienced the NHL postseason before and only five who were with the club the last time it made playoffs in 2013.
"We asked players what [they] saw last night, what's one thing that jumped out in your mind, to try to get prepared for what they're going to see," Babcock said after Thursday's pre-game skate. "The game is the same. The energy in the building is different and the energy in each shift is different. So you've got to find a way to bring your game within that game."

Matt Martin and Brian Boyle have played in a combined 124 playoff games, while the rest of the guys on the ice with them Thursday have appeared in a total of 168. The veteran forwards know the importance of getting off to a good start in a series, especially when you're a second wild card going up against the Presidents' Trophy winner.
Four of the five teams who won on the opening night of the playoffs were road teams, and Toronto would like to keep the trend going.

"You just have to keep your composure," said Martin. "You have to block out that noise because playoff hockey is more desperate. Guys seem to be more willing to put their face in front of a shot. You see a series where a road team takes the first game and it sets the tone for the rest of the way. You're supposed to win on home ice, so if you can take the first game they feel that pressure to win the second."
Boyle has played in three previous playoff series against the Capitals as a member of the New York Rangers. His teams were 1-2 in those matchups.
"They come out hard. The building is, I think, the loudest building I can remember playing in," Boyle said. "There's going to be momentum swings. There's going to be ups and downs and you've just got to kind of take it in stride. And win or lose after the game, you kind of go about your business and prepare for the next one. It's kind of a battle of attrition at playoff time."
The advantage Toronto has pointed to all week is how little pressure there is on them compared to the Capitals, who have been perennial underachievers in the postseason following incredibly successful regular seasons. Washington has won the Presidents' Trophy three times in the last 10 seasons, yet they've failed to advance past the second round in that stretch.
In October, the Maple Leafs were projected to be on the golf course by now. Yet they refuse to be complacent, or play the "we're just happy to be here" card this postseason. They want to win, and believe they can.
For defenceman Connor Carrick, that desire goes even a little deeper. Washington drafted him in 2012, and then flipped him to the Maple Leafs last February. But whether he thinks there's a difference in facing a Capitals team that has underachieved in the past isn't a question he sees fit to answer.

"You'd have to ask them how they sleep at night, how they handle those things and those issues," he said. "Every player has their demons, and, organizationally, certain things affect groups differently. At the same time, you're not playing the 2009, 2010 or 2012 Capitals. You're playing this year's team."

Last year Carrick joined the AHL's Marlies for their playoff run when they matched up against the Hershey Bears, the Capitals' AHL affiliate he played 133 games for. Now his first NHL playoff game will come versus Washington, in the Maple Leafs' first-ever postseason series against the franchise, which just seems to be Carrick's luck.

"I'll always have a lineage here, team that drafted me, gave me my first chance. There's a fondness for that," he said. "…We're trying to play spoiler. The coaching staff has definitely covered everything. I'd like to think we have a lot of the answers. At the end of the day, it's still hockey. The puck is the same size, the net is the same size, so you gotta play."

Following day after day of talking about what to expect, and what the postseason might feel like, rookies and veterans alike are eager for puck drop. James van Riemsdyk, a veteran of 46 NHL playoff tilts, said there's nothing he or any older player could say to prepare the young guys that will have as much impact as those first shifts Thursday night.

"The only time we seem to struggle is when we get away from our structure and start to play a little loose," Martin said. "I think the coaching staff has hammered down pretty well the last few days that that's not going to happen. We need to be tight and responsible and hopefully bury our chances when we get them."
Morning skate notes
- Defenceman Nikita Zaitsev and winger Nikita Soshnikov were the absentees from morning skate. Neither will play in Thursday's tilt.
- Eric Fehr resumed skating with the team for the first time since suffering a hand injury on March 22. He'd been skating on his own for the couple of weeks, but Babcock said being back with the group was a positive sign that he could be closing in on a return to the lineup. Fehr spent parts of nine seasons with the Capitals and would undoubtedly love to make a return during this series.