Taxman wins when contracts are signed
A few hundred million is sure to be spent during the NHL's July 1 free agent frenzy. But signing a $2 million contract to play in Anaheim Ducks is not worth the same as signing a $2 million contract to play in South Florida. TSN Senior Hockey Reporter Frank Seravalli breaks down a player's 'cost' of working in each NHL city.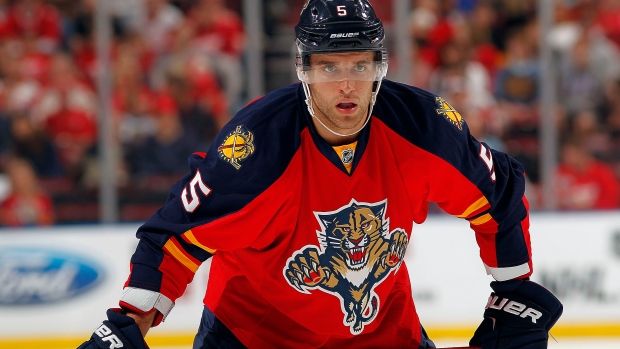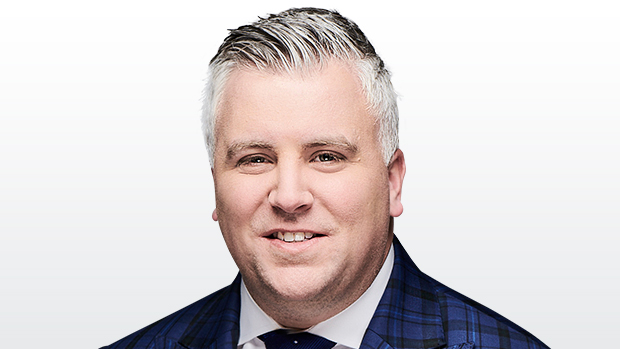 One year ago, a record $528 million was doled out to 89 unrestricted free agents over 183 years worth of contracts.
That was in a span of 12 hours on opening day of the 2014 NHL free-agent season.

Another few hundred million is sure to be spent on Wednesday.

But signing a $2 million contract to play for the Anaheim Ducks is not worth the same as signing a $2 million contract to play for the Florida Panthers. Choosing to play in Tampa Bay rather than San Jose could be the difference between earning another $300,000 a year, after taxes.
The average NHL player pays approximately $1,552,040 in income tax every year, or close to 45 per cent of the league average salary of $2.8 million. Federal, provincial, state and local taxes vary based on the location of the franchise. None of that takes into account the relative cost of living in each locale, such as the housing market.

There are many other factors for a player to consider before he signs on the dotted line. According to information gathered by the Toronto-based Gavin Management Group, which handles the financial portfolios of many NHL players, Toronto is considered the safest NHL city with regard to violence; Columbus is the most affordable in which to purchase a house; Buffalo is the cheapest city in which to buy a beer; Colorado has the worst driving traffic among the Top 10; and San Jose has a 1-per-cent surcharge on all taxable income over $1 million.

It just so happens that some of the most expensive places to live in - Los Angeles, Orange County, Silicon Valley and Toronto - also have the highest effective tax rates. Vancouver was surprisingly "affordable" at a 45 per cent tax rate, right around the league average. Chicago, home of the Stanley Cup champions, has the fourth-lowest tax rate (42 per cent).

Players pay the least amount of income tax in Dallas, Tampa Bay and Sunrise, Fla. (home of the Panthers). They pay the most in Anaheim, Los Angeles and San Jose. Tax rates can even vary within the same states and province, with cities such as Pittsburgh and Philadelphia, and Calgary and Edmonton, having slightly different tax requirements. The new government of Alberta just proposed a 5-per-cent income tax hike that is expected to soon take effect.

There are also slight variations in tax bills between players in the Eastern and Western conferences, depending on the number of visits to certain cities. Most cities with special tax rates require a player to pay local taxes for wages earned on the day of games in those cities and file a return.

With help from the Gavin Management Group, headed by former NHL player Stew Gavin, here is a peek at the personal income tax rate for the league's 30 cities.
Results based on the league average $2.8M salary
| Team | Income Tax Paid | Net Salary | Average Tax Rate |
| --- | --- | --- | --- |
| Anaheim | $1,403,080 | $1,396,920 | 50.11% |
| Arizona | $1,183,840 | $1,616,160 | 42.28% |
| Boston | $1,202,040 | $1,597,960 | 42.93% |
| Buffalo | $1,281,000 | $1,519,000 | 45.75% |
| Calgary | $1,176,560 | $1,623,440 | 42.02% |
| Carolina | $1,218,840 | $1,581,160 | 43.53% |
| Chicago | $1,162,840 | $1,637,160 | 41.53% |
| Colorado | $1,187,480 | $1,612,520 | 42.41% |
| Columbus | $1,274,280 | $1,525,720 | 45.51% |
| Dallas | $1,057,840 | $1,742,160 | 37.78% |
| Detroit | $1,244,040 | $1,555,960 | 44.43% |
| Edmonton | $1,204,560 | $1,595,440 | 43.02% |
| Florida | $1,057,840 | $1,742,160 | 37.78% |
| Los Angeles | $1,403,080 | $1,396,920 | 50.11% |
| Minnesota | $1,328,880 | $1,471,120 | 47.46% |
| Montreal | $1,377,880 | $1,422,120 | 49.21% |
| Nashville | $1,057,840 | $1,742,160 | 37.78% |
| New Jersey | $1,291,360 | $1,508,640 | 46.12% |
| N.Y. Islanders | $1,281,000 | $1,519,000 | 45.75% |
| N.Y. Rangers | $1,387,680 | $1,412,320 | 49.56% |
| Ottawa | $1,356,040 | $1,443,960 | 48.43% |
| Philadelphia | $1,253,280 | $1,546,720 | 44.76% |
| Pittsburgh | $1,227,800 | $1,572,200 | 43.85% |
| San Jose | $1,403,080 | $1,396,920 | 50.11% |
| St. Louis | $1,254,120 | $1,545,880 | 44.79% |
| Tampa Bay | $1,057,840 | $1,742,160 | 37.78% |
| Toronto | $1,356,040 | $1,443,960 | 48.43% |
| Vancouver | $1,254,960 | $1,545,040 | 44.82% |
| Washington | $1,218,560 | $1,581,440 | 43.52% |
| Winnipeg | $1,278,760 | $1,521,240 | 45.67% |
| Average | $1,247,960 | $1,552,040 | 44.57% |