Team Canada and Lululemon have unveiled the official outfits for the 2022 Beijing Winter Olympics
The opening and closing ceremony outfits were showcased, as well as the media/podium outfits. All layered, combined, and modified by the athletes to suit their personality and their personal needs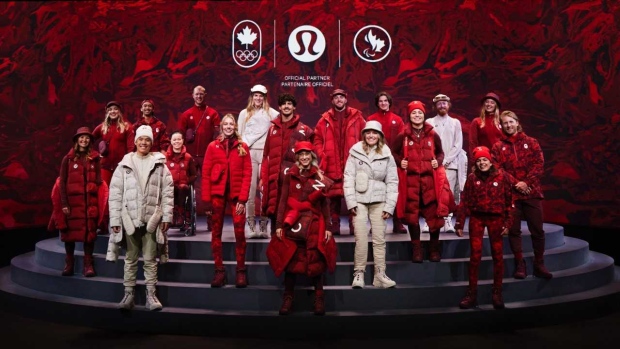 The opening and closing ceremony outfits were showcased, as well as the media/podium outfits. All layered, combined, and modified by the athletes to suit their personality and their personal needs when it comes to staying warm or staying cool according to the press release.

For the ceremonies, Team Canada will be dressed 22 Down Jacket layered on top of the 22 Transformable Parka with maple metamorphosis print and engineered warmth half zip with merino wool on the inside which will be worn with joggers, also in ivory. The Canadian's will be decked in red for the opening and white for the closing ceremonies.
There are straps on the inside of the jacket to hold like a backpack. The parka is convertible with multiple lengths and the sleeves zip off to make it a vest. The bottom is removable that can be turned into a pillow or scarf. There are also Quilted Trapper Hat, a Quilted Scarf Wool-Blend Reversible Beanie which can be flipped into red or white, Quilted Mittens on a String and Future Legacy Bag.

The media/podium look includes a jacket with natural merino wool in an engineered knit that creates a 3D texture. The maple leaf will appear in metamorphosis print based on a microscopic view that appears on the 22 Cropped Jacket and the 22 Half-Zip Pullover, which can be worn over the 22 Navigation Stretch Down Jacket. The print also features on the Align High Rise Pant.

They announced the collab in September that will run through the 2028 Los Angeles Olympic games.

The Beijing 2022 Olympics begin February 4. The Paralympics will be held March 4.